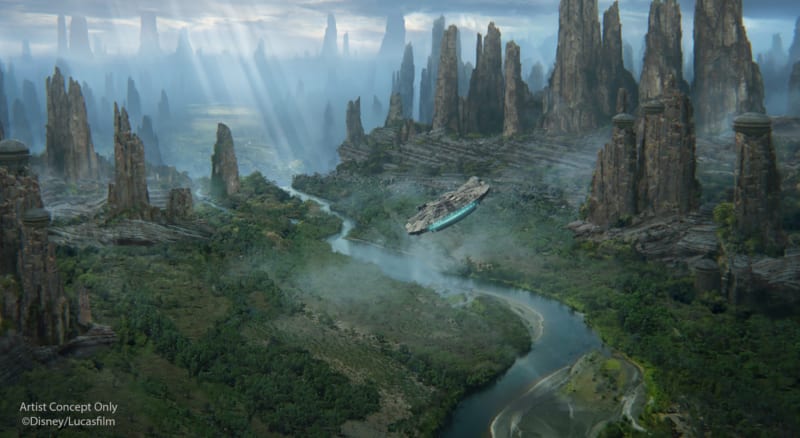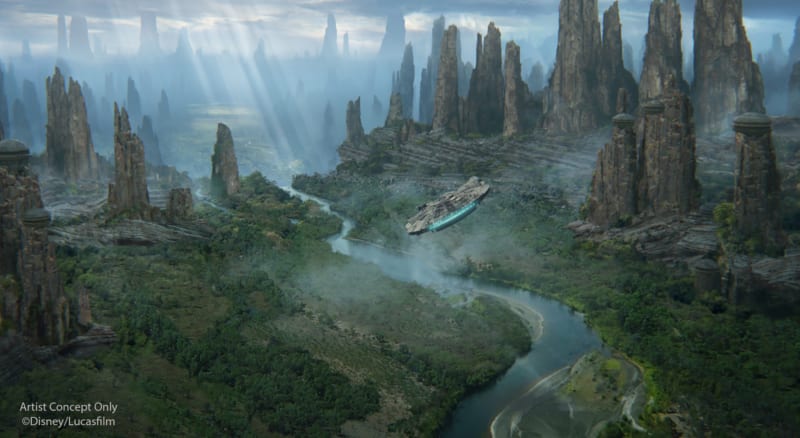 One of our absolute favorite events of the year happened last night at Disney's Hollywood Studios in Star Wars Galactic Nights. We told you that there would be a Star Wars Galaxy's Edge panel discussing new details about the land, and while there weren't as many new details as the last time, here is a run-down of everything we learned about Star Wars Galaxy's Edge at the latest Galactic Nights event:
1. "Black Spire Outpost" is the official village name for Star Wars Galaxy's Edge
We already knew that Batuu was the name of the planet for Star Wars Galaxy's Edge, and now last night during the Galaxy's Edge panel it was announced that Black Spire Outpost is the name of the village. The name Black Spire Outpost comes from the remains of the ancient petrified trees you see in the above photo.
In the long-run I guess it's not the most important info in the world, but it just further demonstrates Disney's wanting to make Galaxy's Edge as immersive an environment as possible, including giving it a long backstory. I like the fact that the village was built around these giant trees and I think it gives some more character to it.
I'm curious to see how much of a backstory they have lined up and what we will learn about Galaxy's Edge's past, maybe even through an experience we'll have staying at the Star Wars Hotel.
2. Resistance Troop Transport will be part of the Battle Escape attraction
This was for sure the most interesting part of the panel at Galactic Nights for me as we learned more about how the Battle Escape attraction will be setup. Previously in our detailed layout of the Battle Escape attraction queue, we mentioned that this attraction will have an extensive pre-show area and that guests will be transported from Galaxy's Edge to the location of the battle for the attraction which happens in space on a star destroyer. Yesterday Disney confirmed that guests will take a Resistance Troop Transport to get there.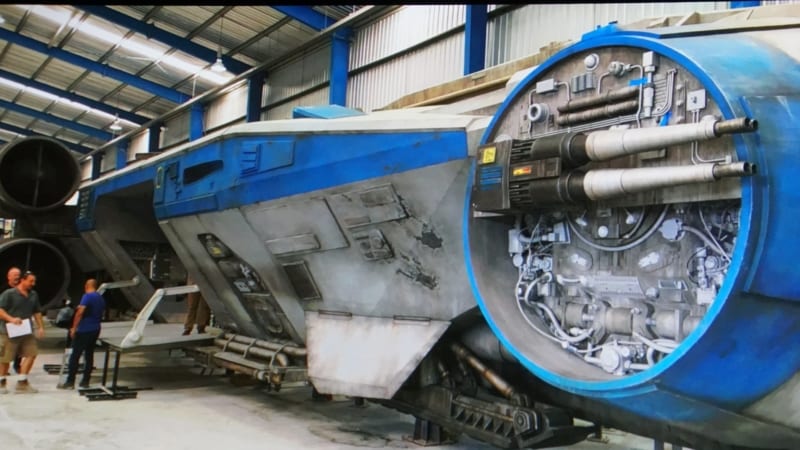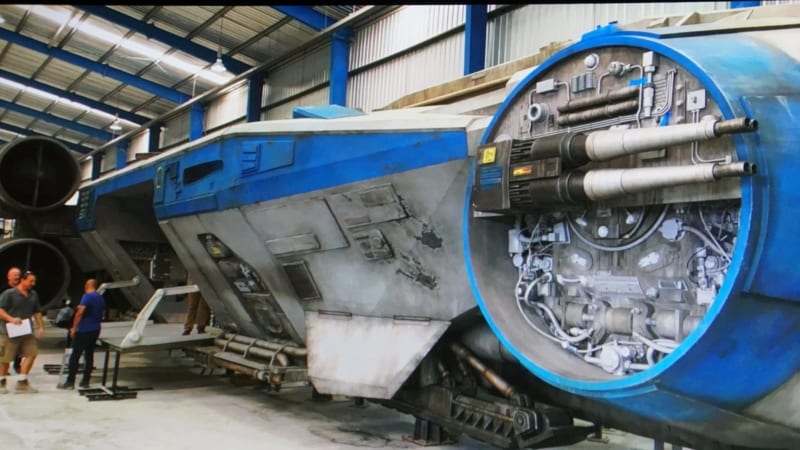 The model for the transport is pretty impressive and is being built to scale. It's expected that the troop transport will be on the bottom floor of the show building, then after a lengthy pre-show guests will enter the transport and are then lifted to the upper level of the Battle Escape attraction where the majority of the action takes place. This way it simulates going up into space on the transport. Guests will then enter the ride vehicles which use a trackless ride system which we saw debut at the D23 Expo last Summer: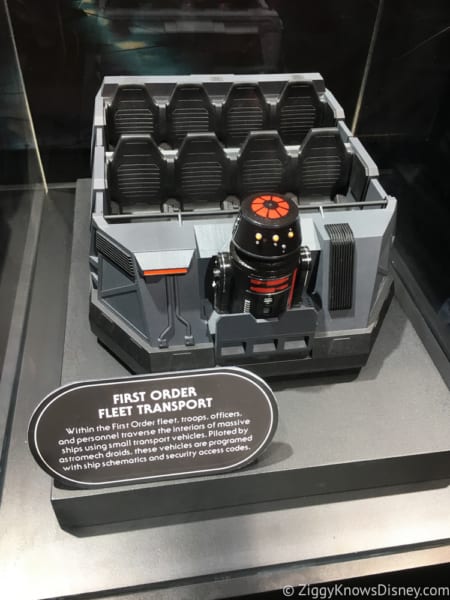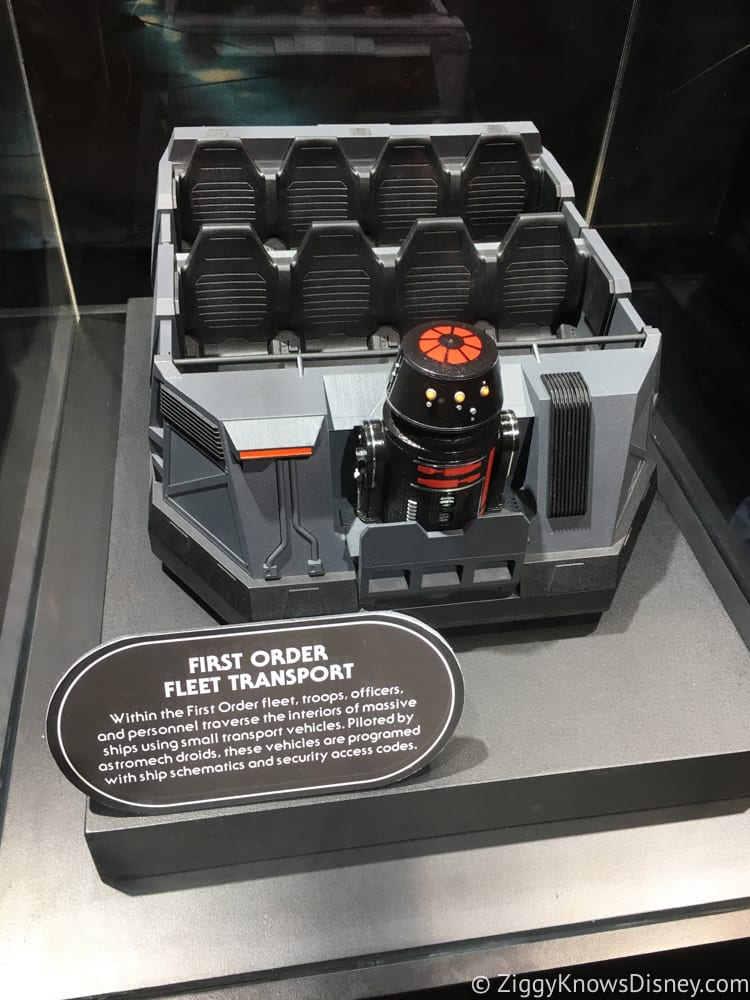 We also learned that the AT-AT Walkers which are going to be inside the Battle Escape attraction have been built to scale, so expect them to be HUGE! We're super excited to hear more about how this will all work together!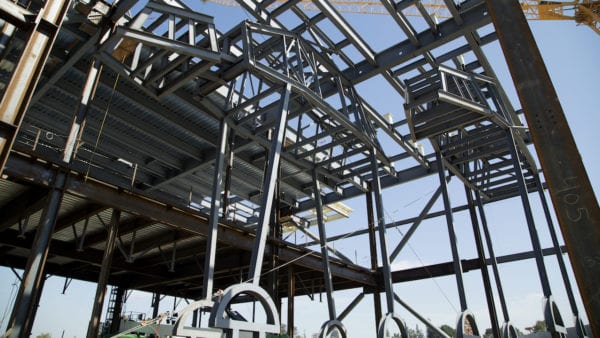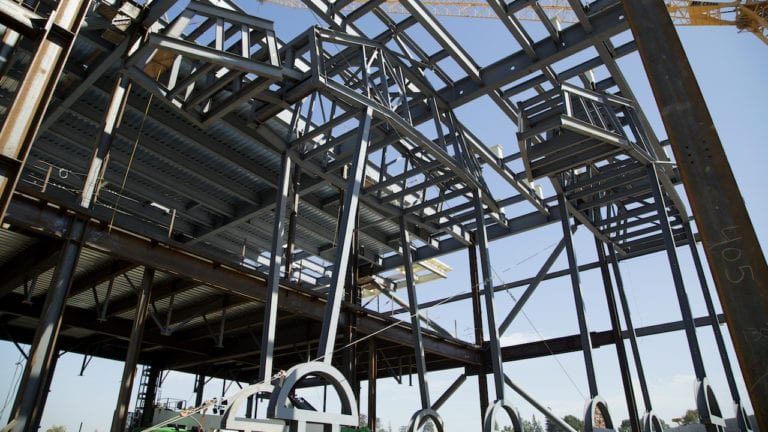 3. Imagineers Creating a super immersive world
From all the details we already knew about Galaxy's Edge we knew it was going to be really immersive, now we know even more on how Disney Imagineers are going to make that happen. Over 5,000 people are currently working on the two Star Wars Galaxy's Edge locations in Disneyland and Hollywood Studios to bring these two groundbreaking lands to life.
We know that Galaxy's Edge is going to be full of droids and other robots roaming about and interacting with guests, but they also mentioned a couple new characters that are coming. One is Nien Nunb, a character we're all familiar with from Return of the Jedi who will have a big part in the story for Galaxy's Edge. Disney Imagineers went all the way to Kenya to find a voice actor to play the part of Nunb so you know they are taking it seriously.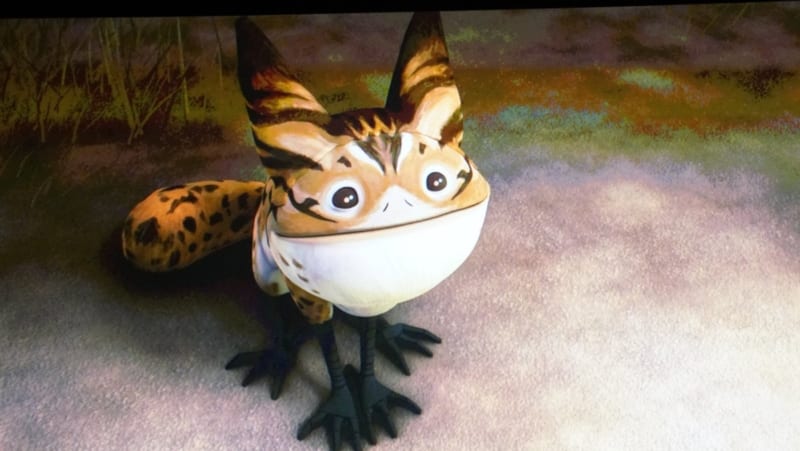 Another character coming to Galaxy's Edge is one that fans of the Star Wars TV series will be familiar with…Tooka Loth-Cat! Tooka first appeared in the Clone Wars series and also thereafter in Star Wars Rebels. It's unclear how they will do it but Imagineers say they are working on a walking, breathing, real Tooka Loth Cat, much like the aforementioned droids. We can't wait to see how they will do it!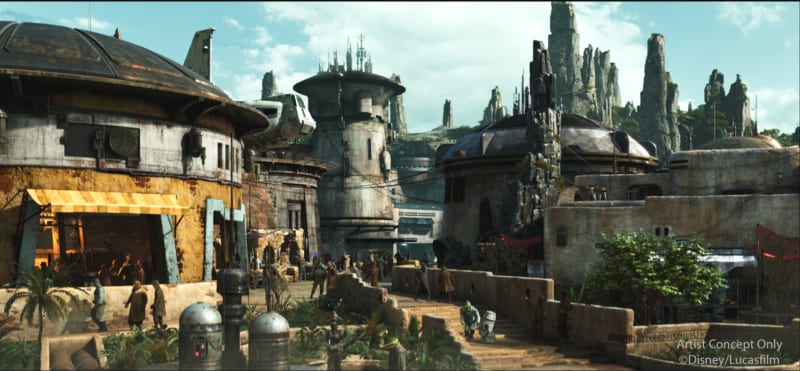 Disney Imagineers are also working in conjunction with Lucasfilm production crews that are involved in the Star Wars films. That means they are creating special content using actors and sets from the films that will be used exclusively in Galaxy's Edge. That's much like was done for the show scenes in Guardians of the Galaxy Mission: BREAKOUT! in Disney California Adventure and what's also being done for the Guardians of the Galaxy coaster in Epcot.
Speaking of the movies, Imagineers and LucasFilm team members are working extensively with the teams working on the Star Wars films. Over 5,000 people are working on Galaxy's Edge worldwide, including individuals at the famous Pinewood Studios in the United Kingdom. Imagineers are working with the same prop developers that are working on the movies, including capturing content in tandem with the studio to create an authentic experience.
If you want to know more about Galaxy's Edge, read our Complete Guide to Star Wars Land for a detailed look at the rides, food, planning and tips.
Star Wars Land is opening in May 31, 2019 at Disneyland and August 29, 2019 for Disney's Hollywood Studios.
Check out our latest Star Wars Galaxy's Edge construction update in Hollywood Studios to see exactly how much progress is being made!
Your Thoughts:
I want to know what you think about everything we learned about Star Wars Galaxy's Edge at the Galactic Nights event.
Which new detail is your favorite?
What did you think overall of the Galactic Nights event?
Let us know in the comments section below!
If you enjoyed this article, as always I appreciate it if you'd share it with others via social media. I work hard at making this website into a useful resource for you and your family to plan your visit to the Disney Parks and I hope it can help you! Thanks 🙂
Photo Credit: Disney