This is a Guardians of the Galaxy Coaster Construction Update. This attraction has risen from the ground (and quite literally) and there is lots of progress being made on the attraction every week. Today while passing by we saw that the tiles are being stripped from the Universe of Energy pavilion and we wanted to show you what we found…
Most of the construction progress that we've been able to see has been to the show building which is gigantic and the progress made on the old Universe of Energy pavilion has been internal for a while. Now it's making its way outside too. Let's see…
As we approached the building we heard jackhammers at work and chiseling going on…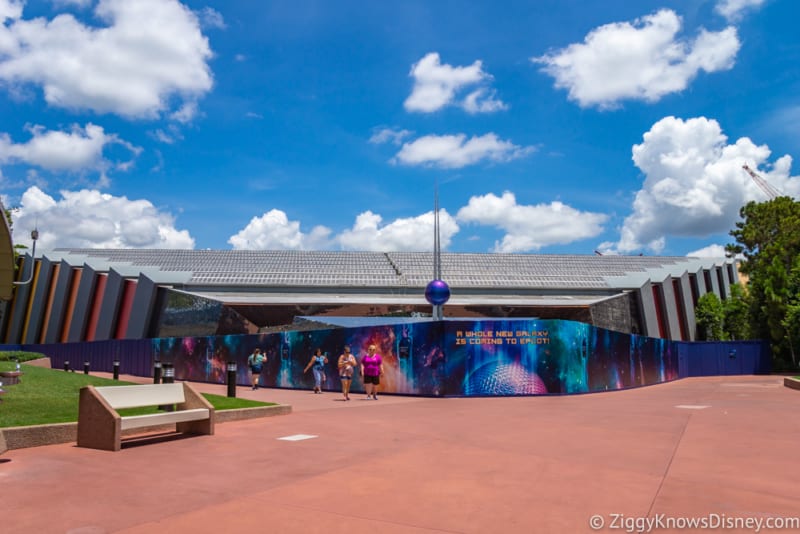 At first impression all seems well until you take a closer look:
Ok the left side of the building looks fine, tiles still shiny and in place. However as the monorail continues you can see there is significant traffic going on outside the front of the building…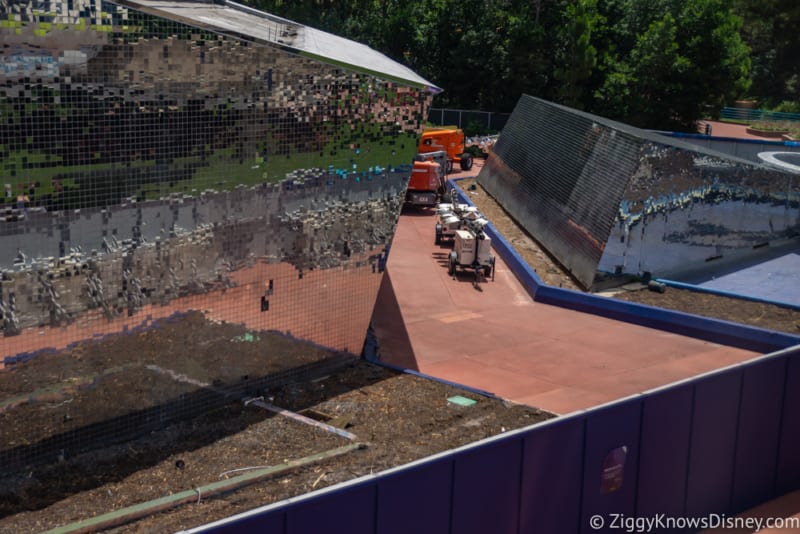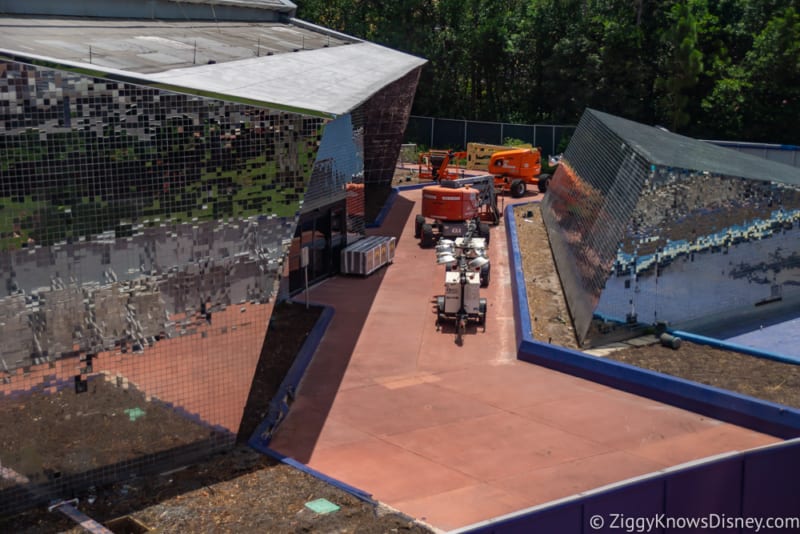 You can see the other side of the building has had the tiles stripped from off the side…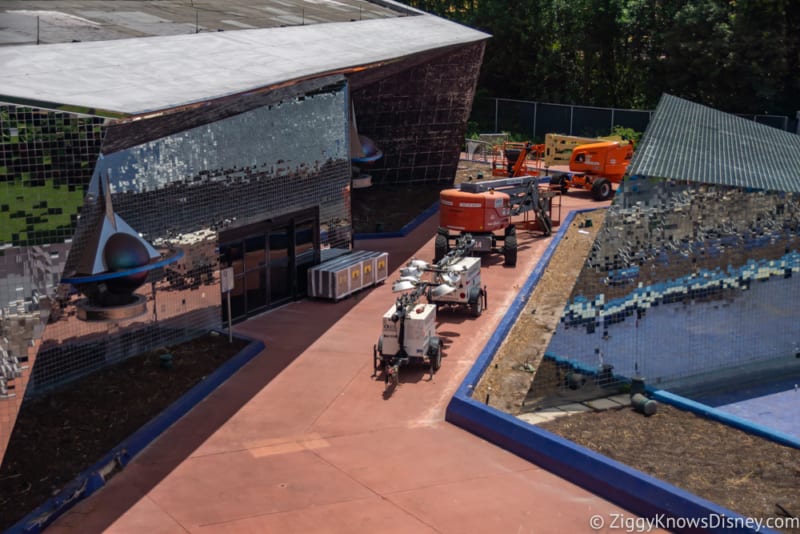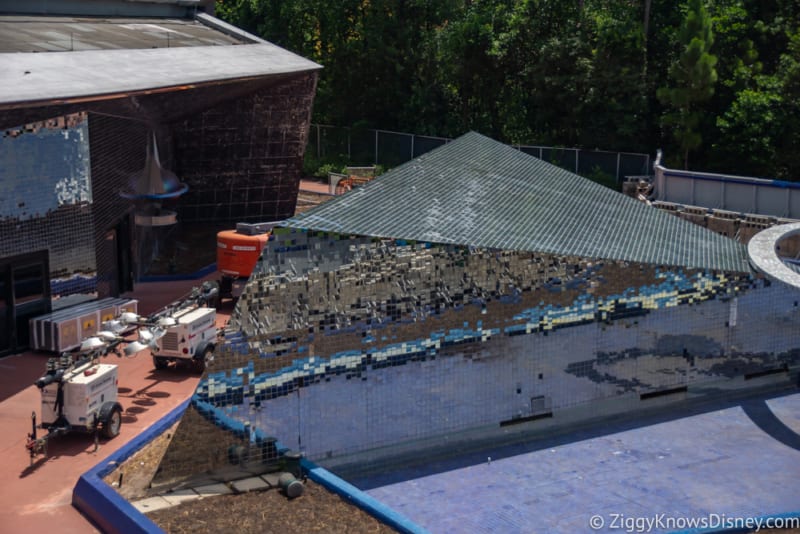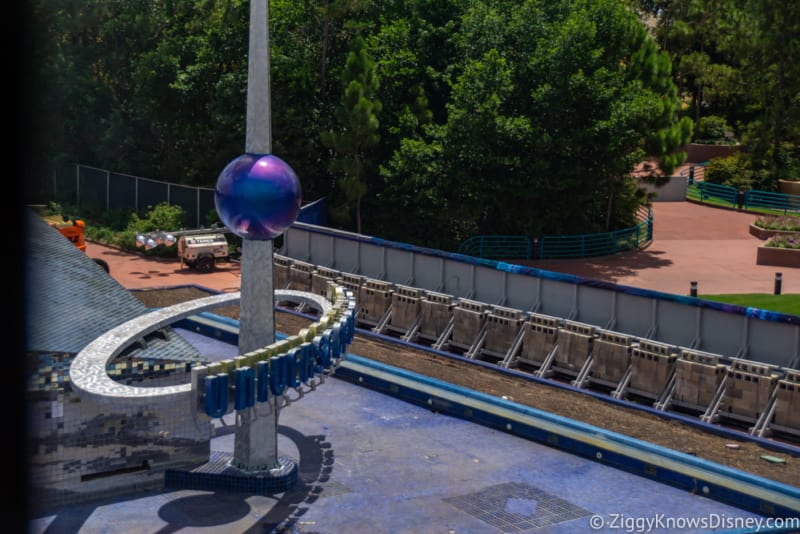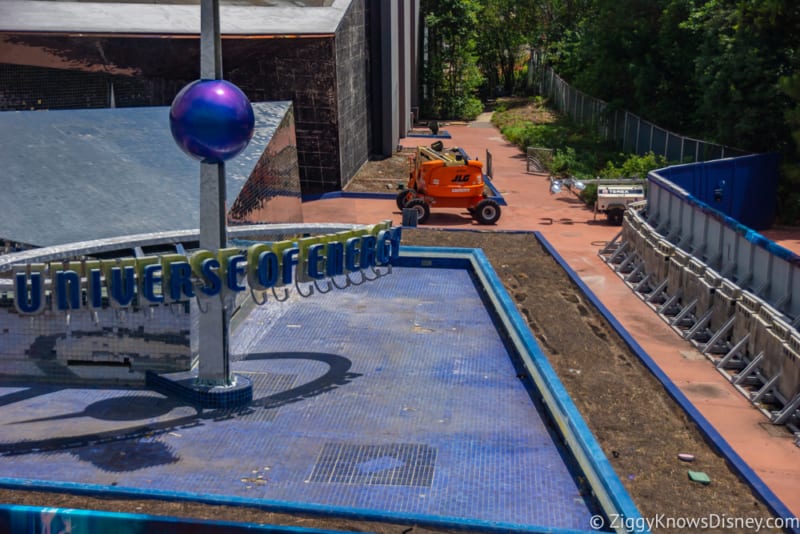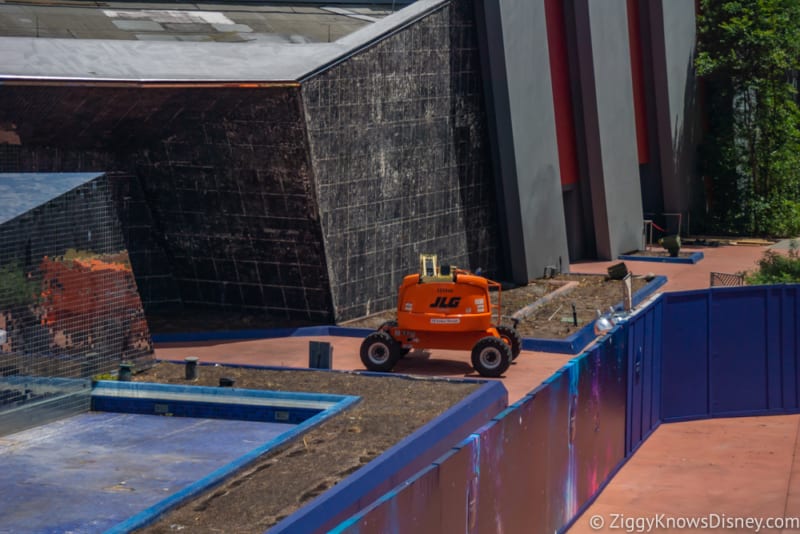 Before the whole thing looked like this…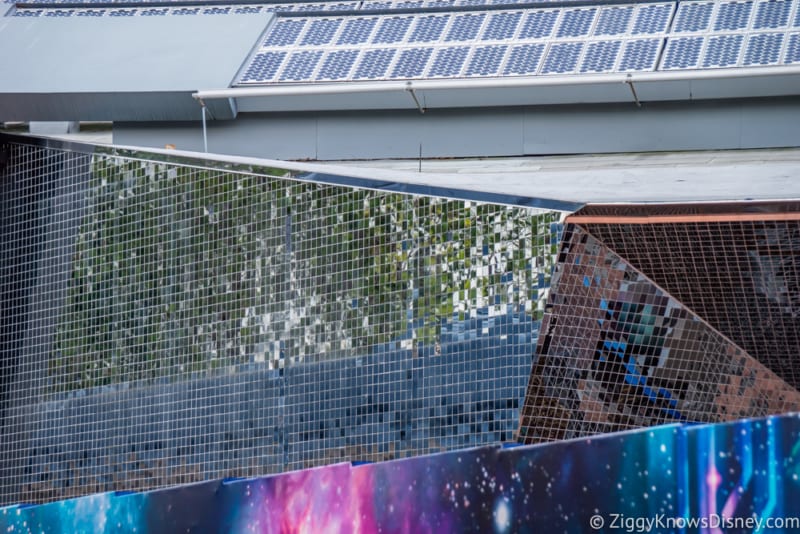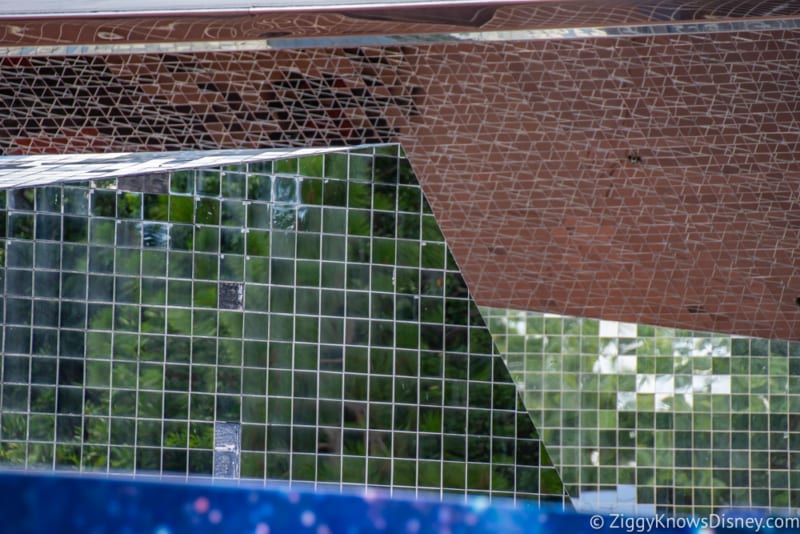 And now…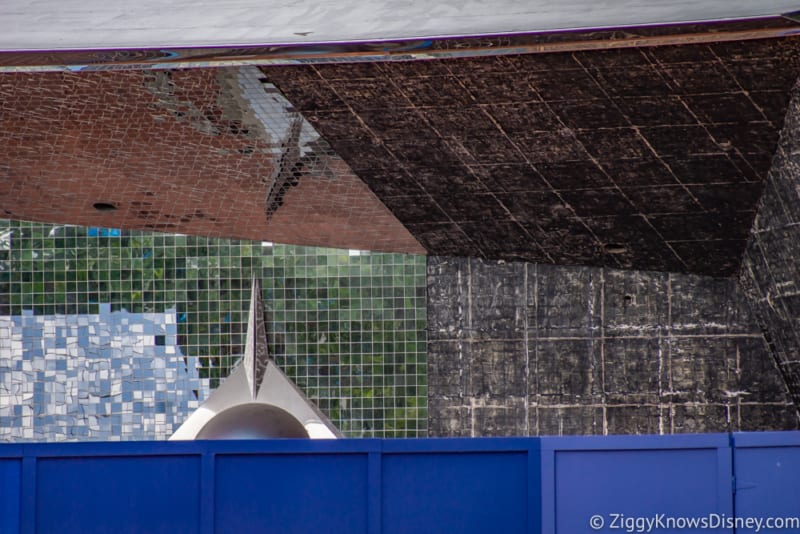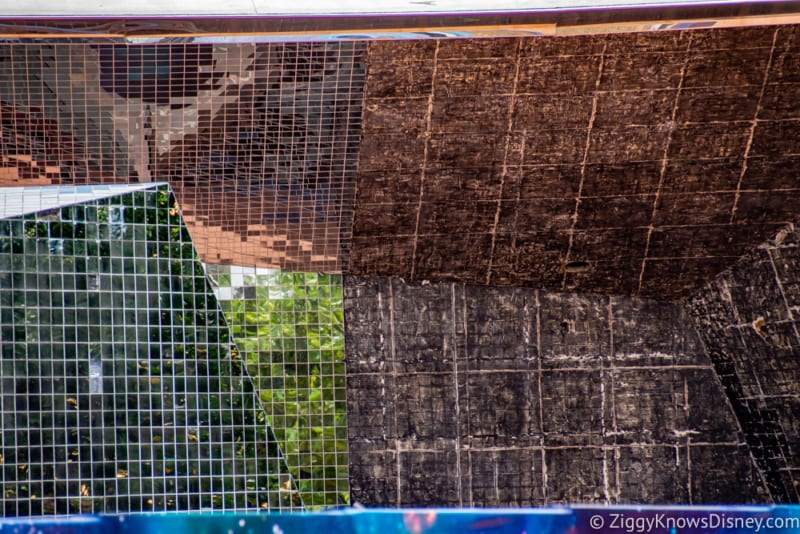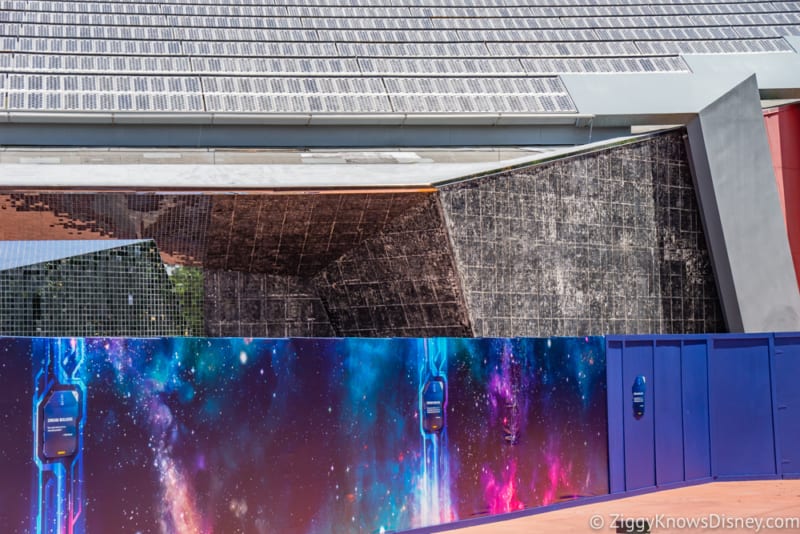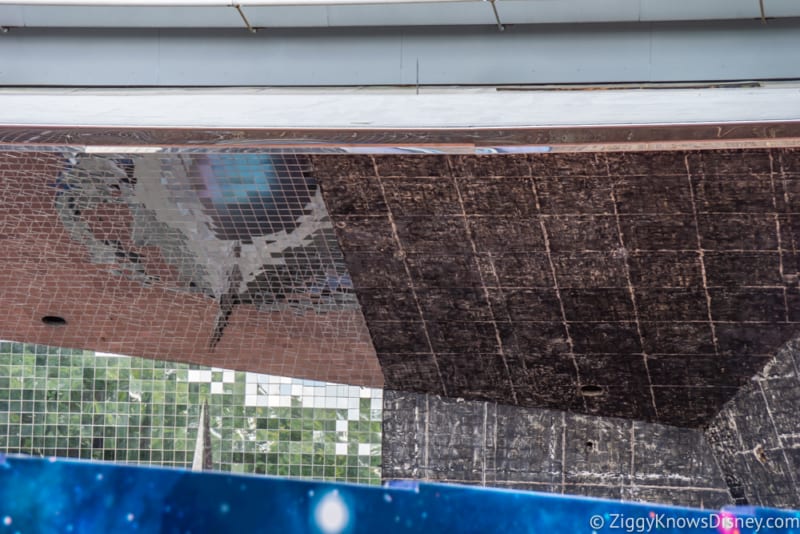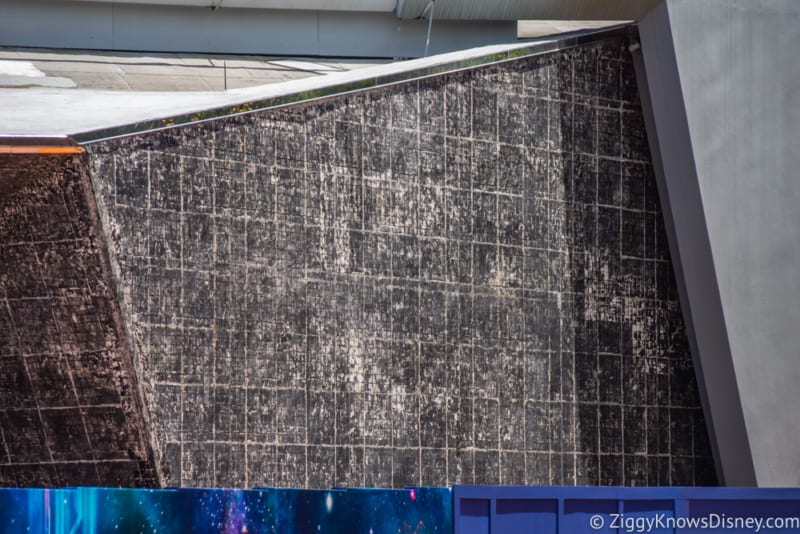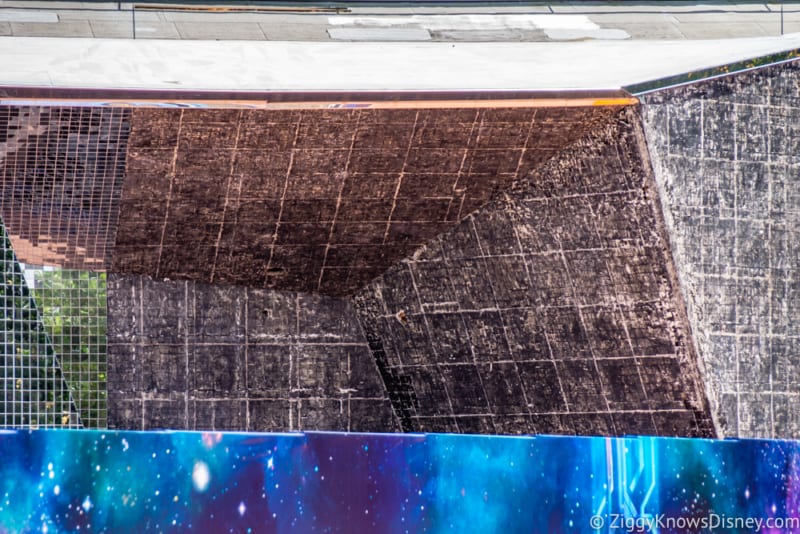 The Guardians of the Galaxy coaster is expected to open in 2020 but stay tuned for more updates as we have them…
Your Thoughts:
I want to know what you think about the tiles being stripped from the Universe of Energy pavilion for the Guardians of the Galaxy Coaster.
Do you think it's going to ruin the Epcot Skyline?
Are you happy to see this attraction coming to Epcot?
Let us know in the comments section below!
If you enjoyed this article, as always I appreciate it if you'd share it with others via social media. I work hard at making this website into a useful resource for you and your family to plan your visit to the Disney Parks and I hope it can help you! Thanks 🙂