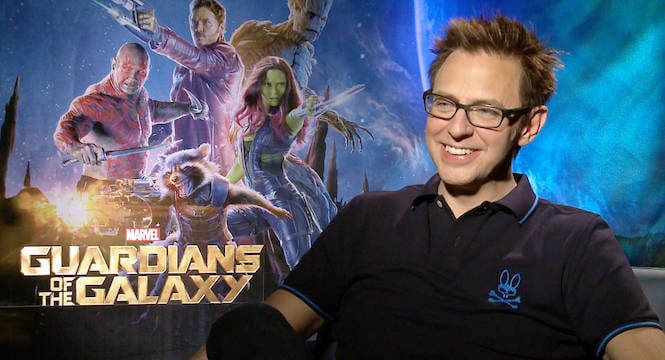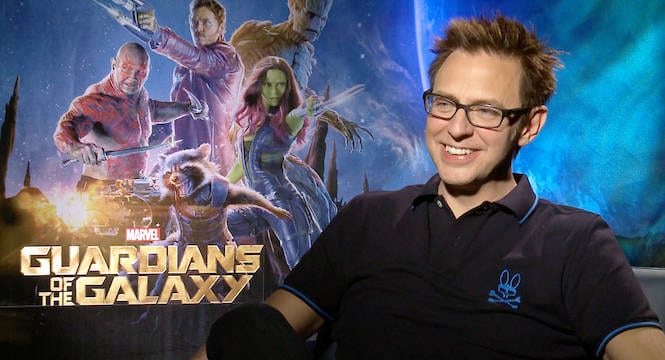 Bad news for Guardians of the Galaxy fans, James Gunn has been fired from the Guardians of the Galaxy Vol. 3 project due to controversial tweets found on his Twitter. The tweets were not recent (2008 – 2011), but he joked about pedophilia and rape, obviously controversial subjects and were offensive enough for Disney to want to distance themselves from Gunn as director on the project.
"The offensive attitudes and statements discovered on James' Twitter feed are indefensible and inconsistent with our studio's values, and we have severed our business relationship with him," Walt Disney Studios chairman Alan Horn said in a statement Friday.
Gunn responded to the criticism: "Many people who have followed my career know when I started, I viewed myself as a provocateur, making movies and telling jokes that were outrageous and taboo. As I have discussed publicly many times, as I've developed as a person, so has my work and my humor. It's not to say I'm better, but I am very, very different than I was a few years ago; today I try to root my work in love and connection and less in anger. My days saying something just because it's shocking and trying to get a reaction are over."
The Guardians of the Galaxy franchise has been one of Marvel Studios and Disney's biggest hits over the last few years, bringing in $773 million and $863 million respectively. In fact they've been so big that Disney is even building a Guardians of the Galaxy themed roller coaster in Epcot. Gunn has a unique style to his films that totally fit the Guardians films and will be hard to re-create.
James Gunn has been writing the script for Guardians 3, and was set to start filming in the Fall with a 2020 release date. Gunn moving forward was also supposed to be a big part of the MCU cosmic films for which Disney will now have to replace him. Not only that, scenes for the Guardians of the Galaxy roller coaster were also supposed to be filmed during that same timeframe and with that also having a 2020 approximate opening date, this puts Disney in a pickle.
Disney hasn't yet said if there will be any subsequent delays for Guardians of the Galaxy Vol. 3 or the Guardians roller coaster, but this certainly puts tremendous pressure on Marvel Studios to produce because if the next director isn't able to bring the same energy and feel to Guardians of the Galaxy Vol 3 and any subsequent sequels this decision is going to be heavily scrutinized.
Stay tuned for more…
Your Thoughts:
I want to know what you think about James Gunn getting fired from Guardians of the Galaxy Vol 3
How do you think this affects the Guardians franchise going forward?
Who would you like to see replace him?
Let us know in the comments section below!
If you enjoyed this article, as always I appreciate it if you'd share it with others via social media. I work hard at making this website into a useful resource for you and your family to plan your visit to the Disney Parks and I hope it can help you! Thanks 🙂
News Source: Hollywood Reporter