Yesterday Disney released the first teaser trailer for Moana, an animated feature set in the South Pacific and from all accounts it looks like Disney is going to have another smash-hit! The video starts out with the demigod Maui (Dwayne Johnson), talking about himself and his powerful accomplishments. He puts on a very dramatic show for the main character Moana (Auli'i Cravalho) trying to impress her but her and the little pig just stare blankly, not impressed at all. Just a glimpse of the humor that is sure to come in the rest of the film!
Disney has been having great success lately with Zootropolis reaching the $1 Billion mark in worldwide sales just last week, and the great success they had with the live action version of The Jungle Book. Disney is sure showing no signs of slowing down with great blockbuster hits either. There are many more highly anticipated coming soon like Cars 3 which opens next year, and Finding Dory which hit theaters this Friday June 17th.
You can be confident that Moana won't let you down, and that's because taking the reins of the project are the classic Disney directors Ron Clements and John Musker, who both worked on past Disney hits such as The Princess and the Frog, Aladdin and The Little Mermaid. Also handling the music will be Opetaia Foa'i and Tony Award Winner Lin-Manuel Miranda (creator of Hamilton).
I can't wait to see some for footage from Moana! Let me know what you think in the comments section below..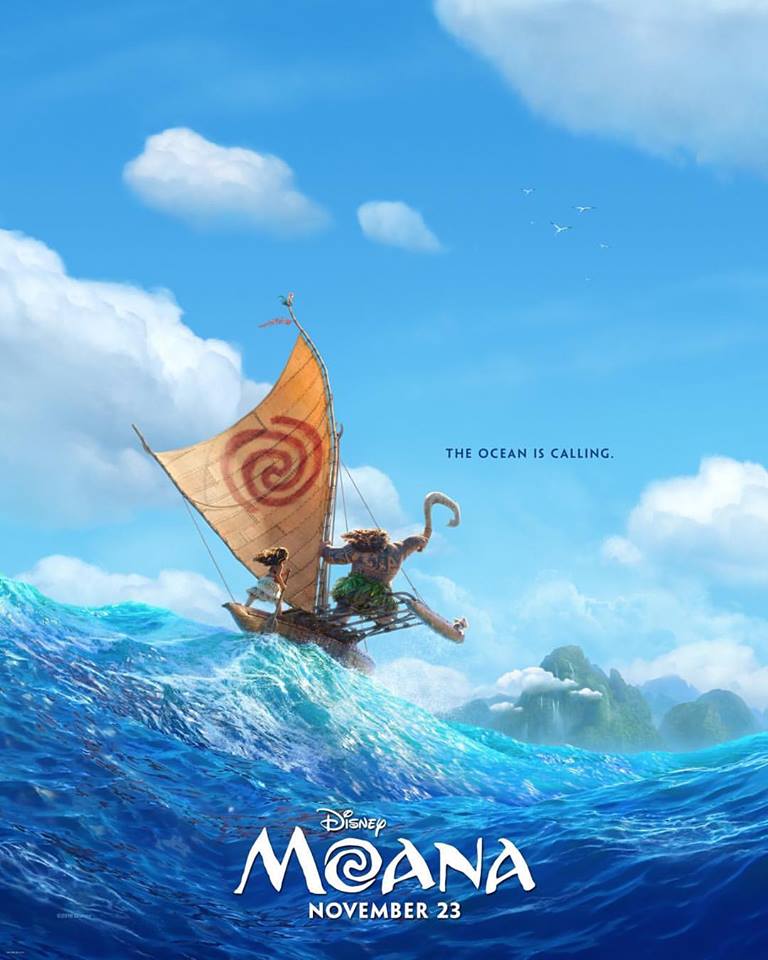 Photo and Video credit: Walt Disney Company