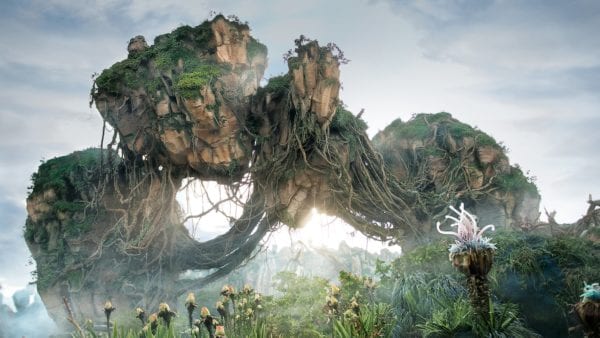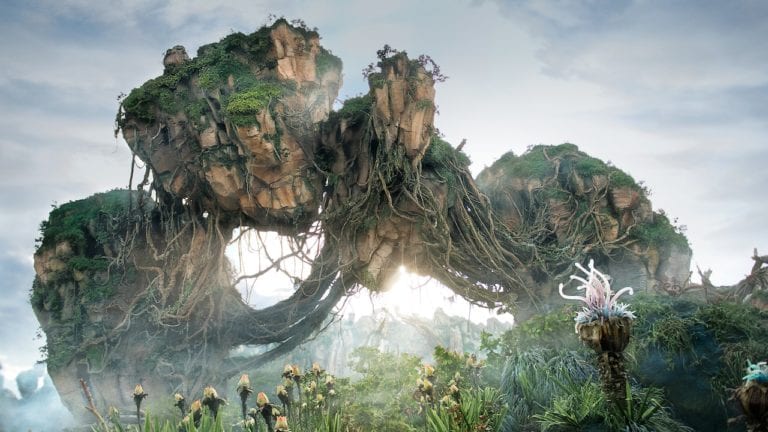 I can't believe the day is already here, after 5 long years of waiting we can finally set foot inside Pandora The World of Avatar With tomorrow being the opening of this 12 Acre and $500 Million new land. I'll tell you everything you need to know about Pandora The World of Avatar before you go.
In this post I've also put links to tons of the Pandora The World of Avatar promotional videos to get you even more pumped up for it.
Hours and Opening: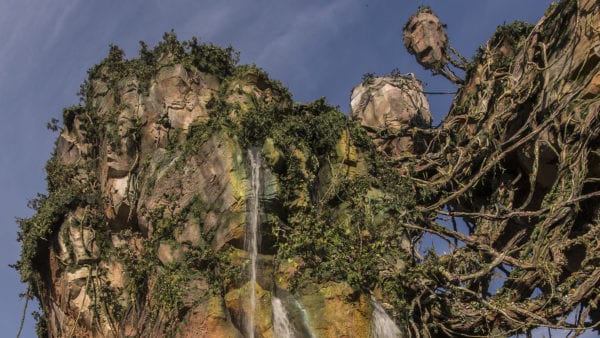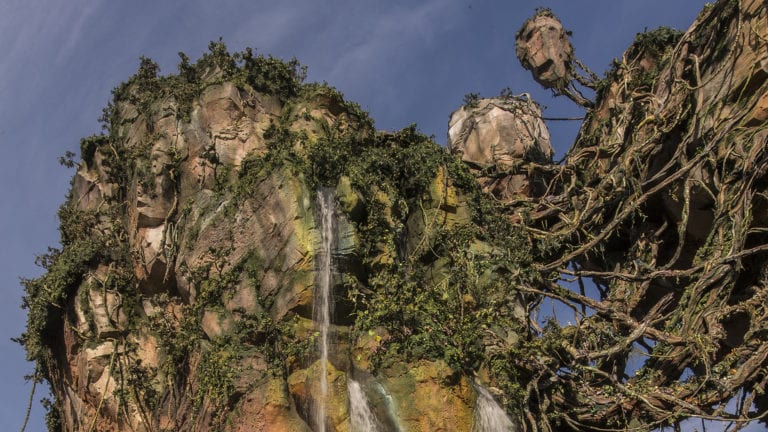 The official Pandora: The World of Avatar opening date is May 27th, although it's already been open a few times for soft openings. Right now Disney has been making a big push to get people into Pandora and because of that they've modified the park hours a bit both for Pandora itself and the Animal Kingdom as a whole.
Disney has added a Special Extra Magic Hours Event with hours from 11pm – 1am starting the opening weekend from May 27th – 29th and continuing until July 4th. Most of the main Animal Kingdom attractions will also be open during that time. If you are going during that time period, take advantage of those extra magic hours when there will be less people in Pandora.
There are 2 Attractions in Pandora: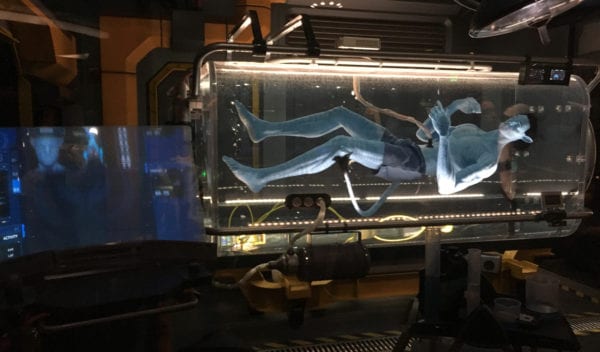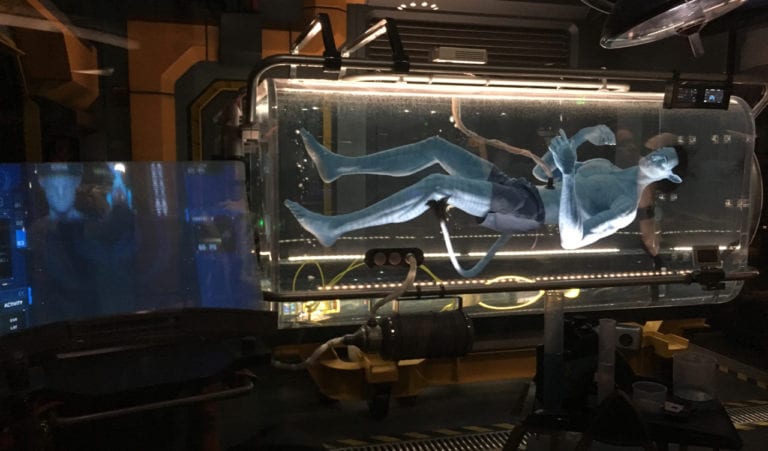 Flight of Passage is Pandora's E-Ticket attraction and is taking the theme park universe by storm. It's a flight simulator ride which can be best described as something like "Soarin' Around the World" but taken to the next level, planet even! Of the 2 Pandora attractions it's more of a thrill ride, and while not overly scary, it is very thrilling, so if you don't like simulators then you might skip it. That said it's one of the best ride experiences you will have in your entire life! I'm not joking. It's like a 4-D experience, you can feel your banshee breathing underneath your body as you soar up and around the world of Pandora, you can feel the breeze in your hair as you whoosh down under and around the floating mountains, it's unreal and something any ride goer has to try! It also has the best Disney attraction queue bar none! After a ton of hype I was a little worried it wouldn't live up to my expectations, but I now see that was a useless exercise. Everyone I've talked to about it agrees with me that it's revolutionized theme park attractions and expect it to go right near, or at the number 1 spot on your personal list.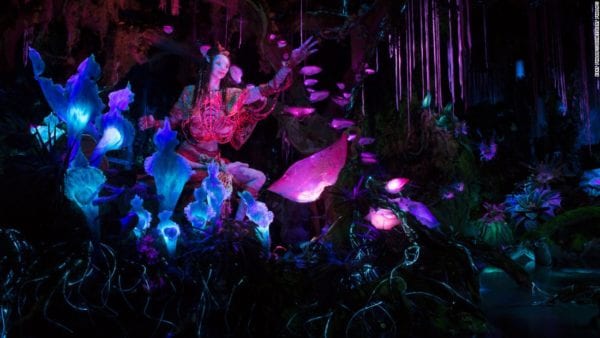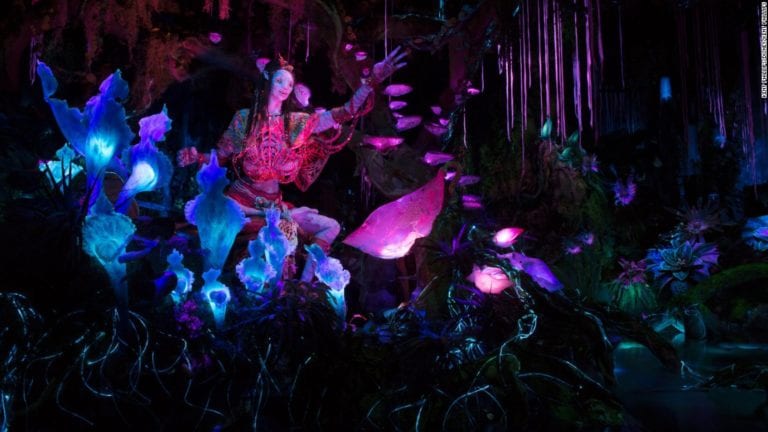 The second attraction in Pandora is the Na'vi River Journey which is a much more calm and relaxing attraction, it being a boat ride. Think something like It's a Small World in a bio-luminescent forest. The lighting in this attraction is just amazing. It's definitely a bit slower so if you are afraid of thrills, don't worry on this one, it's good for the whole family. Disney is famous for its animatronics, and Na'vi River Journey includes the most advanced audio-video animatronic yet in any ride in the Na'vi Shaman of Songs. It's a little on the slow side, and imo could use a bit more excitment, but I still have to say it's a very impressive attraction just not quite to the level of Flight of Passage.
Expect Long Wait Times:
Pandora: The World of Avatar is going to be crazy busy this Summer, and for the foreseeable future for that matter. If it's anything remotely close to last year's Frozen Ever After debacle, expect a minimum of 120 minute waits and probably more. Don't expect to wake up at 9am and then stroll down to Pandora when you feel like it. You're gonna have to get up early (or come late) if you want to get the most out of your stay.
A couple of days ago I broke down My Pandora: The World of Avatar FastPass+ Strategy and Tips, take a read so you don't waste any of your time in line.
Totally Immersive Environment: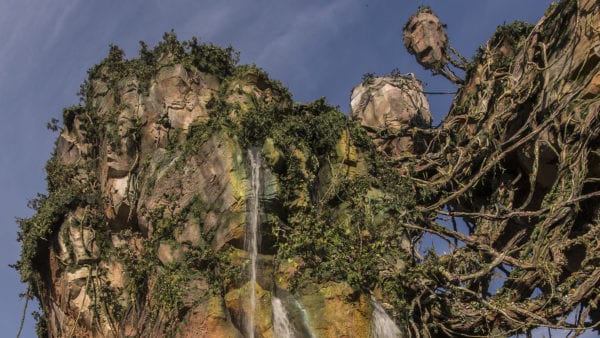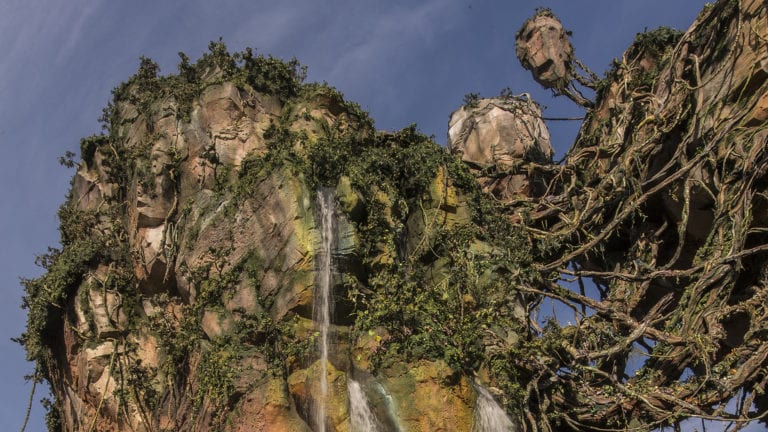 Even though the attractions are going to be the focal point, one could argue they shouldn't be. Don't get me wrong, they are both great, but what makes Pandora truly special is that once you set foot in, you really feel like you have been transported to another planet. Disney is usually really good at creating immersive environments, but they've really outdone themselves this time.
The Floating Mountains are the first things that jump out at you when you enter this foreign world. You will spend a long time walking under them and looking up, asking yourself "how the heck did they build that??" It's an engineering marvel! The flora and fauna is overwhelming. Everywhere you look you are surrounded by alien plant species, and they're all gorgeous. The pain-staking time imagineers spent putting in every single detail is well-seen.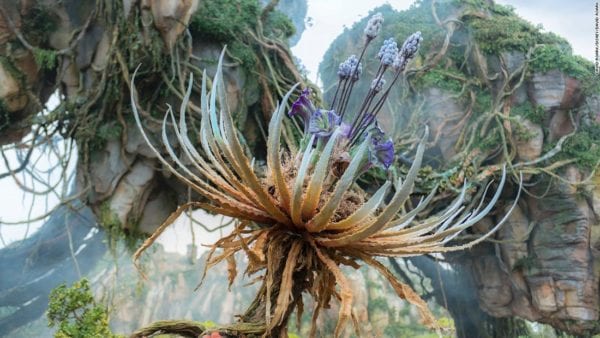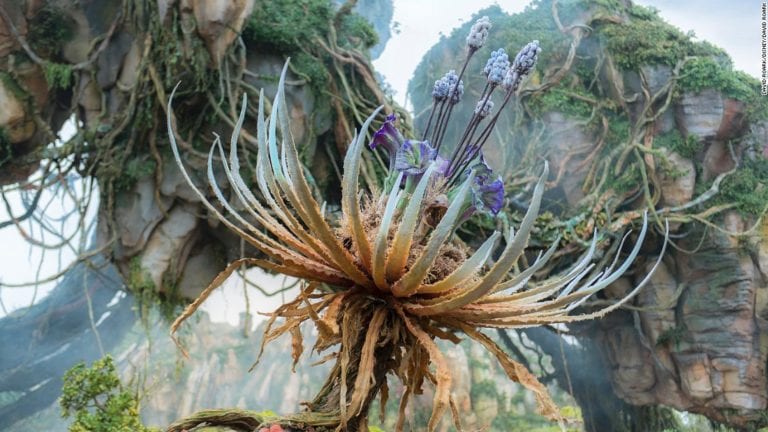 There's a huge interactive Drum Circle where performers put on musical shows which you can get called to perform as well. Even the Cast Members are super into character. They are all either tour guides, or ecological workers, scientists, etc and they will tell you all about the gigantic back-story for Pandora. It's really cool and something only Disney could pull off imo.
Where to Eat: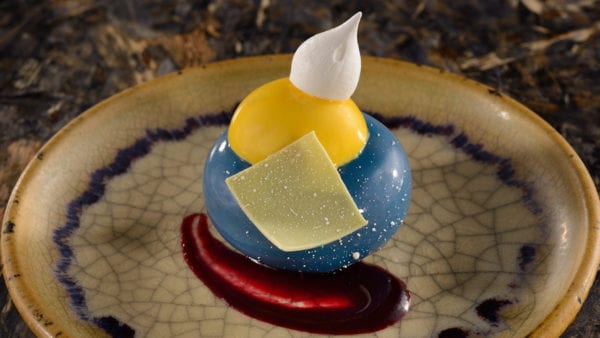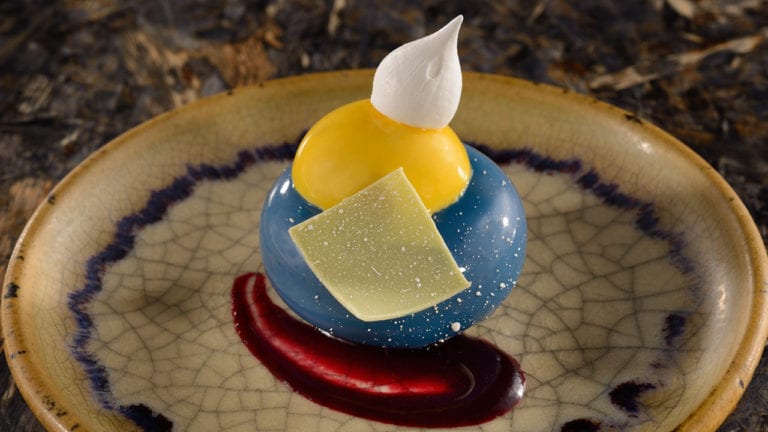 There are two dining locations, Satu'li Canteen and Pongu Pongu and both of them continue the impressive backstories like the rest of Pandora does.
Satu'li Canteen is the main dining location in Pandora and was originally a mess hall for the RDA (Resource Development Administration). Later on ACE (Alpha Centauri Expeditions) changed the hall into the current location where diners can enjoy a meal today. It's a Fast-Casual location that serves meals concentrated on natural and healthy food. It offers some real unique options like its make-your-own-bowls which consist of: a Protien, a Base (grains and veggies) and a sauce. It will be interesting to see how well it takes to the average theme goer used to chicken nuggets and pizza. Dessert options include a alien-looking blue cheescake and a chocolate banana cream cake. Satu'li serves Breakfast, Lunch and Dinner.
Pongu Pongu is mostly a drink location. The backstory is an expat who paid a visit to Pandora loved this spot so much he decided to stay and open up shop here! It offers alcoholic and non-alcoholic specialty drinks, and will be a favorite of anyone who like Boba Balls!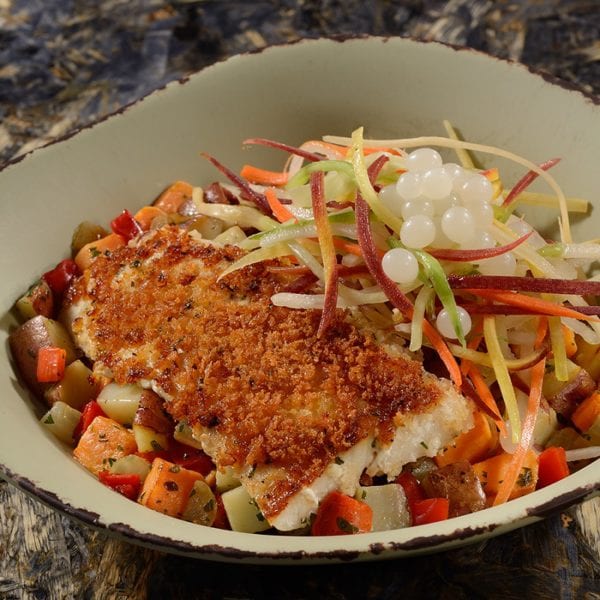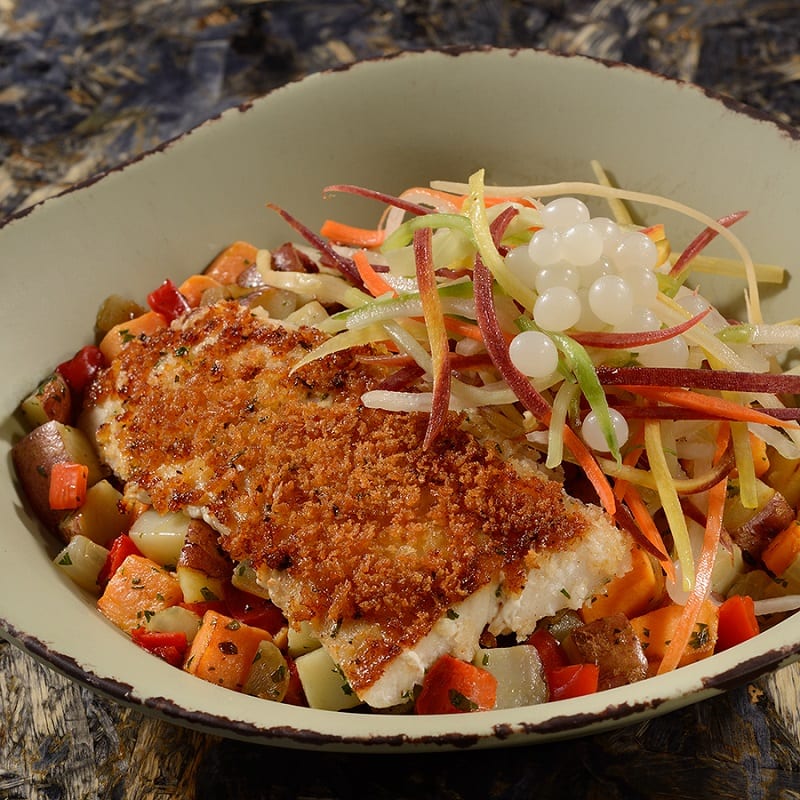 One important feature of the Satu'li Canteen is the new Mobile Food Ordering system that Disney has added to the My Disney Experience App. From the app you can look at the menu, order your food, then when you are ready you hit the button on the app telling them you are there and they notify you right when your food is ready! It's an awesome new technology that Disney is starting in Pandora, and expanding to other quick service dining locations throughout Disney World.
Here are some links to more information about the Pandora: The World of Avatar Food:
Satu'li Canteen Breakfast Menu
Lots of Unique Gift Options: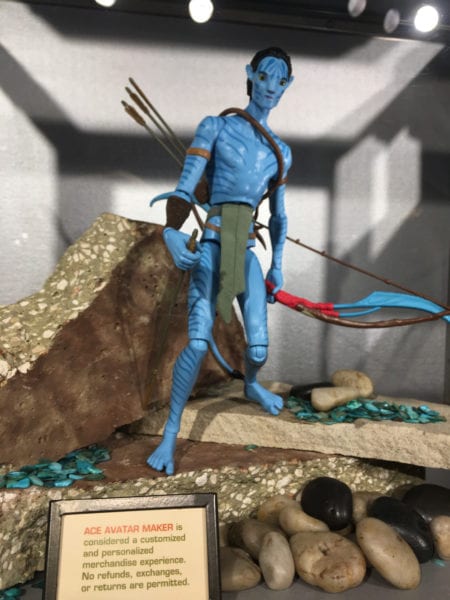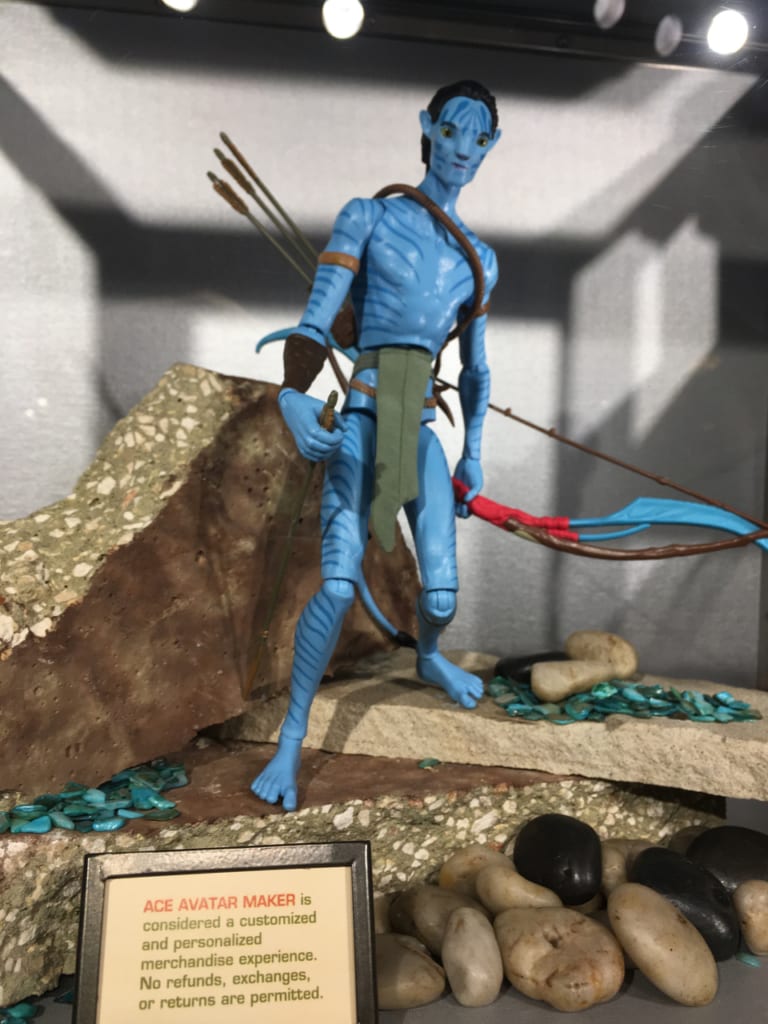 There are all sorts of things to buy (naturally) but they are really unique and interesting. For example you can become a Na'vi Action figure with the Pandora AVATAR Maker, a high-tech machine that reads you face and then puts it on your own custom action figure! Or you can get your own banshee, and go through the personalized selection process to make sure you bring home the right one for you.
You have to Experience Pandora at Night: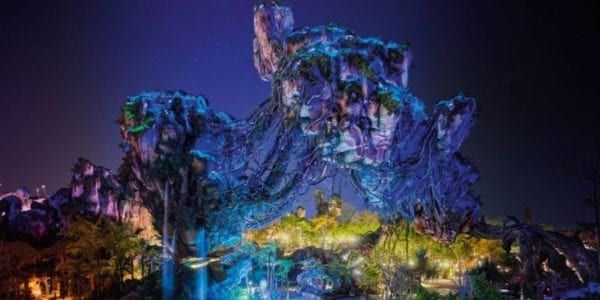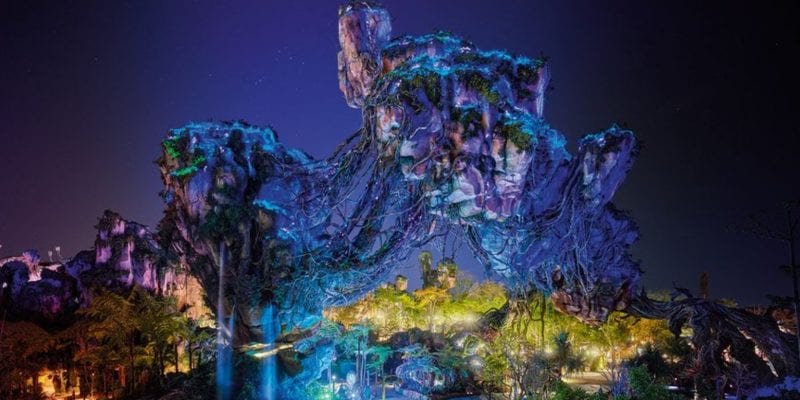 This is an absolute must. I told you about the Extra Magic Hours before because you need to make note of them and come at least once to see this place at night. It's truly spectacular. All the plants and trees are lit up in an unbelievable way that you can't understand until you see it. It's magical. Plus it will be one of the only times you will be able to experience Pandora "empty" or at least less crowded than during the day! Bite the bullet and do it, you'll thank me later!
Pandora: The World of Avatar Videos:
Those are the main points about What to Know About Pandora The World of Avatar. Here are some videos I've accumulated over the last months as we've been counting down its arrival:
Pandora The World of Avatar Dedication Ceremony:
Pandora Inspiration Behind the Details:
The Partnership between Disney Imagineers and Avatar Creators:
Creating Pandora: The World of Avatar:
ABC Special including Nightline and The View Videos:
The View:
Nightline:
See you on Pandora!
Your Thoughts:
I want to know what you think about my article on What to Know About Pandora The World of Avatar. Have you been to Pandora yet? What are your favorite parts? Tell me about your experiences there so far in the comments section below!
If you enjoyed this article, as always I appreciate it if you'd share it with others via social media. I work hard at making this website into a useful resource for you and your family to plan your visit to Walt Disney World, and I hope it can help you! Thanks 🙂