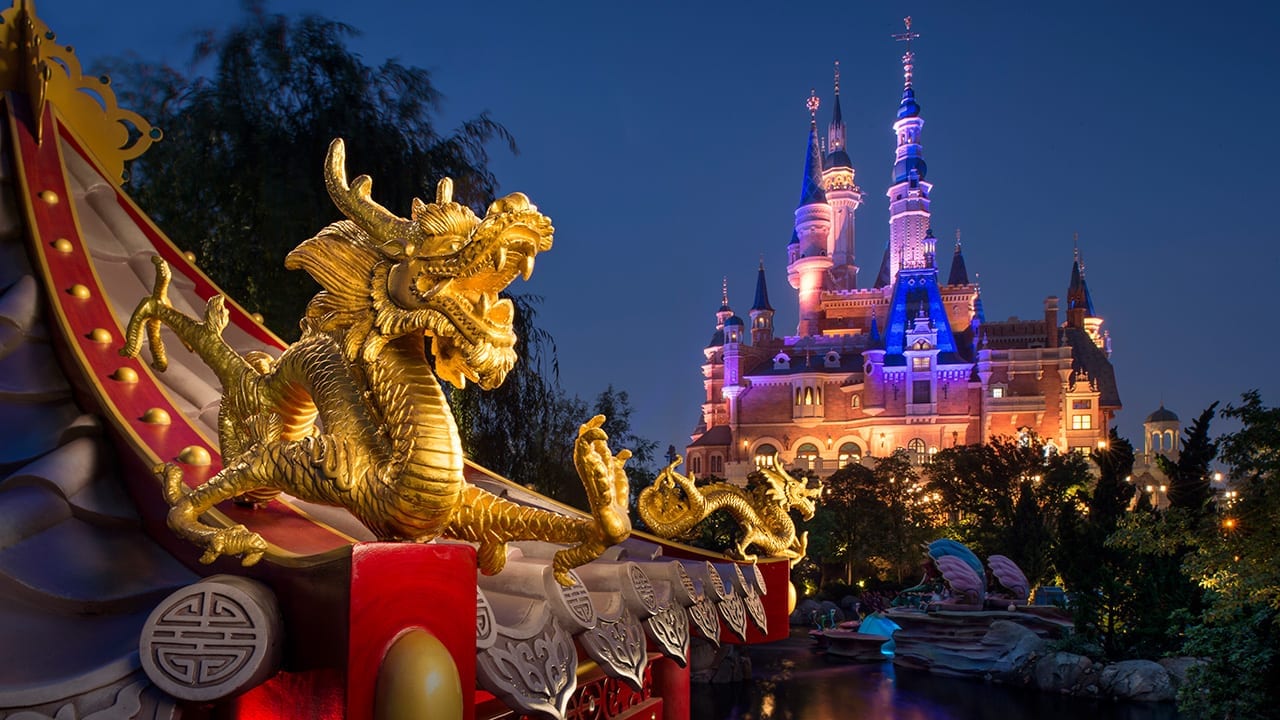 Finally after 5 years of construction, many more years planning and multiple delays…the day is here!!! Shanghai Disneyland opens today, June 16th 2016. With all the terrible news coming from Orlando this week and surrounding the Walt Disney World Company, we need some good news, and now we have it!!! There are very high expectations around Shanghai Disneyland, but by all reports so far it's expected to live up to them…
What is Shanghai Disneyland?
Shanghai Disneyland is made up of the main park Disneyland, Disneytown (a shopping and restaurant area, something like Disney Springs), 2 hotels and Wishing Star Park. The entire property covers an area of 3.9 square kilometers. It's the first new park opening since Hong Kong Disneyland in 2005, and Disney claims that this park will have many technological advancements over previous parks.
Why should I go to Shanghai Disneyland?
Because it's going to be a familiar, yet completely different Disney experience than you've ever had! Developers say that it is "authentically Disney and distinctly Chinese." Mostly all of the attractions are completely unique to Shanghai Disneyland, or even if they are designed after an existing Disney attraction, the Shanghai Disneyland version has many differences to make it a unique experience.
One example of this is the brand new Pirates of the Caribbean: Battle for the Sunken treasure. If you've been on the Disneyland or Disney World version, this will be a completely different experience. The cinematic beauty of this rid is unbelievable. Here's a video ride through of the new version, it will blow you away!!! The boats use a trackless ride system utilizing high-tech magnets, which allow the boats to move freely, in many directions and overall a more unique fun experience for the rider. This system is already used in many Disney attractions such as Mystic Manor in Hong Kong Disneyland. Tip: There is no FastPass for Pirates so get there early.
One attraction that at first might be bound for controversy is the fact that there's no Space Mountain! This is the first time in a Disney park. Instead it's been replaced with the TRON Lightcycle Power Run coaster. Right away when you arrive in Tomorrowland it's location is unmistakable. You'll see the sleek blue aerodynamic domes on the horizon. I really can't wait to see how it rides, It's one of Disney's fastest attractions in any of it's parks at over 60 mph. Basically you are put on top of two-wheeled "lightcycles" upon a futuristic launching platform and then hurled into space, all with high tech lighting and sound effects. After watching the TRON films who doesn't want to get on a lightcycle and try one? Riding in the day is probably cool, but I'm sure riding it at night will be one of the best experiences possible in any park!
Six Unique Themed Lands: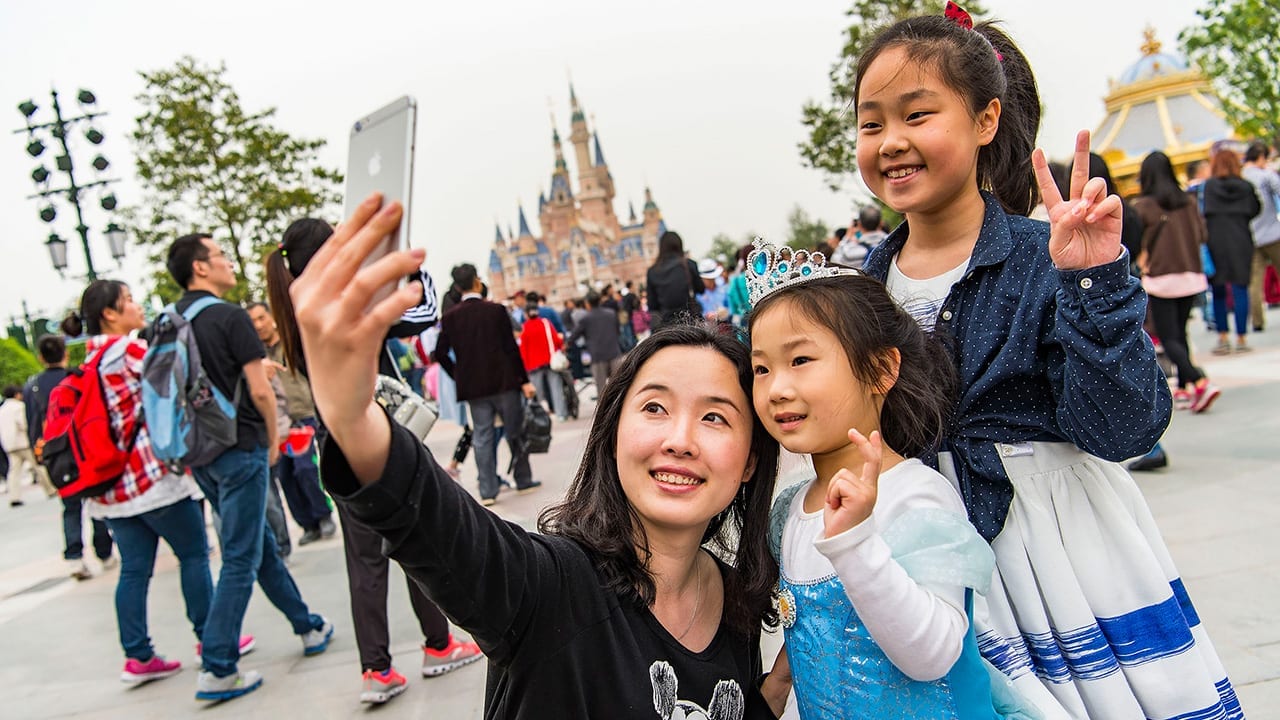 Just like all other Disney Parks in the World, Shanghai Disneyland is broke up into different themed areas. Here there are: Adventure Isle, Tomorrowland, Fantasyland, Treasure Cove, Gardens of Imagination and Mickey's Avenue.
One thing you'll ask right away is: "Where's Main St. U.S.A.?" Yes this will be the first Disney park without Main St. U.S.A. The decision was made one because it's believed the Chinese public wouldn't resonate as well to the Main St. theming, and secondly as a way to introduce all the Disney Characters to the Chinese public that might only know a handful of it's famous characters. So watch for Mickey's Ave to be a great place to meet and greet all the lovable Disney Characters.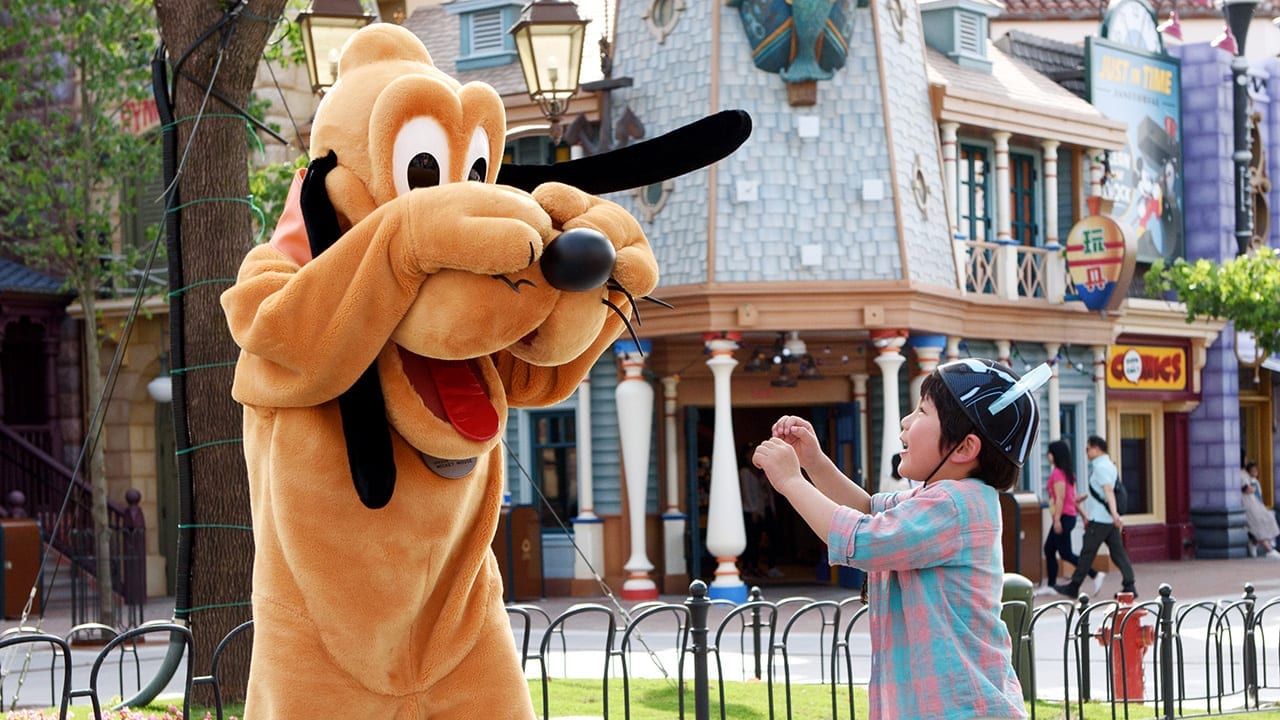 Adventure Isle will probably be one of the most visited lands in the park with Soarin' Over the Horizon, Roaring Rapids (a raft adventure ride like Kali River Rapids in Animal Kingdom), and the Camp Discovery: Challenge Trails. The Challenge Trails is like Tom Sawyer Island on steroids! It's a set of rope courses, caverns and trails to explore along the back of a waterfall and the Temple of the Milky Way.
Fantasyland like all the other parks is naturally more for kids but it still has some great attractions that adults can enjoy as well: Seven Dwarfs Mine Train, Alice in Wonderland Maze, the Many Adventures of Winnie the Pooh, Peter Pan's Flight and Voyage to the Crystal Grotto. In Gardens of Imagination there will be Dumbo, Marvel Universe and Fantasia Carousel.
Make sure to make FastPass reservations ahead of time for the big ticket attractions, I would think TRON and Soarin' Over the Horizon are musts for FastPass.
Shanghai Disneyland Resorts:
There are two resorts on the Shanghai Disneyland property both within walking distance of the park. There's the more luxury upscale one: Shanghai Disneyland Hotel, which is located right on Wishing Star Lake. It has 420 rooms, 7 suites and 4 themed restaurants! Lumiere's Kitchen even has a character breakfast, so if you think your kids would like that make reservations. For me it'll be a must to try each and every restaurant…oh the sacrifices! 😉 There's a pool and a Lion King themed water play area, so there are plenty of activities for the kids to do around the hotel.
Ever wonder what it'd be like to stay in Andy's room from Toy Story? Now you can…kind of. You can make a reservation to stay at the Toy Story Hotel, which is themed after the smash hit movie series. There are 800 themed rooms in either the Sheriff Woody Wing or the Buzz Lightyear Wing. In my opinion this will be a smash hit with the kids for sure with the fun theming and lots of activities to do!
Disneytown and Wishing Star Park:
Lastly there's Disneytown which is a shopping area much like Downtown Disney in Disneyland or Disney Spring. The one in Shanghai Disneyland has 50 shops, and countless restaurants. If your kids are Lego fanatics (or you adults as well), there's the largest Lego store in the world here. After a day in the park, you can watch a Mandarin production of The Lion King. And if you want to take a leisurely stroll in nature, the lakeside Wishing Star Park is a great place just to go and relax and get away from the madness.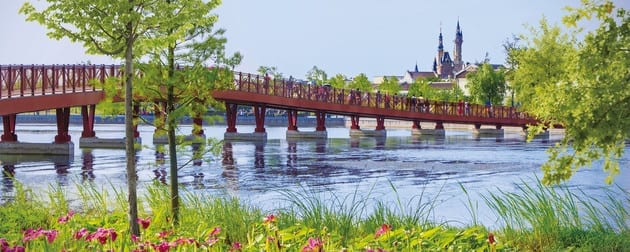 Overall I think Shanghai Disneyland is a must-visit place for any true Disney fan. With all the new technology and Disney magic to see it will be an experience like none you've had before. This year will be super chaotic because it's just opening up, but next year I think would be a great time to make the trip overseas and experience it for yourself! Many people don't have the opportunity to go to China, now maybe you have a little incentive. I know I do. I'm thinking of hitting up Shanghai Disneyland, and Tokyo Disneyland all in one trip. I think any true Disney fan has to go at least once, I know I'm planning to!
You can watch the Grand Opening Celebration of Shanghai Disney Resort, tonight June 16th from 8:00-8:30 on the Disney Channel, Disney Junior and Disney XD and tomorrow June 17th from 10:00 – 10:30 on Freedom
Let me know what you think of in the comments section below. As always I really appreciate it if you help spread the word, so if you liked this post and my site then please share it with others! Thanks! 🙂