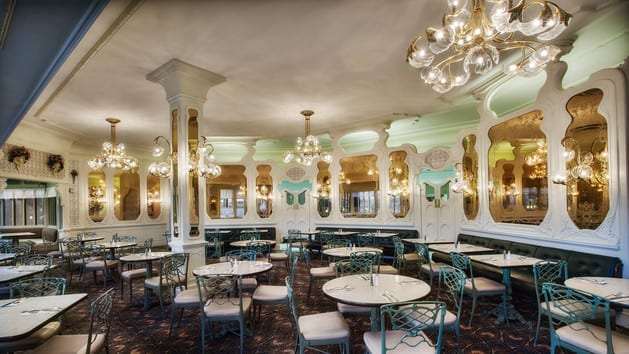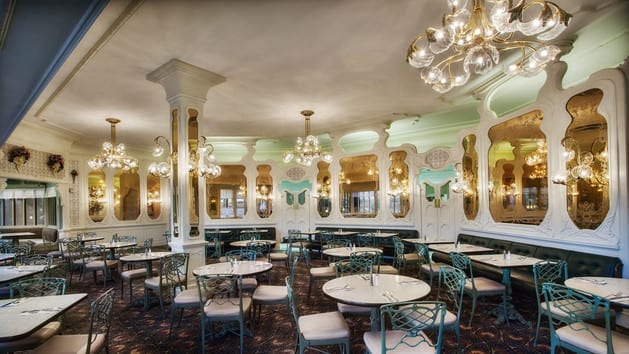 A strange change of events going on over in the Magic Kingdom with the Plaza restaurant to add walk-up availability beginning July 17th. This comes on the heels of the Jungle Navigation Co. Skipper Canteen now offering Advanced Dining reservations and now the Plaza is reducing the number of reservations they are taking.
The Plaza restaurant will still be offering ADRs, but they will only be available from 11:00 am – 12:00pm, so if you really want to eat there you can book it, just only during those hours. Otherwise it seems it will be walk-up only. In fact a quick check on the Disney World Dining page confirms later ADRs are not possible.
According to wdwmagic.com The Magic kingdom wants to increase the availability of sit-down restaurants to walk-up guests so they can just come at the last minute. This I think is a good idea because The Magic Kingdom is quite limited as far as sit-down options that don't require an ADR. And if you aren't the super-planner that some people are, you now have another option if you want to fly by the seat of your pants a little bit!
And if you are going, don't forget to order the Meatloaf….it's AMAZING!!!
Let me know what you think of the new changes with the Plaza Restaurant in the comments section below. As always I really appreciate it if you help spread the word, so if you liked this post and my site then please share it with others! Thanks! 🙂
Photo Credit: Disney Parks Blog
Meet the Author of Ziggy Knows Disney!
My name is Ziggy and I love Disney, everything Disney! I grew up on Disney and it has and continues to be a huge part of my life. I started young when my parents took me to Disney World when I was 18 months old. Little did they know that would be the first of an uncountable number of trips we would take. I have so many amazing memories going to Disney with my family and friends and it has been interwoven into my DNA.