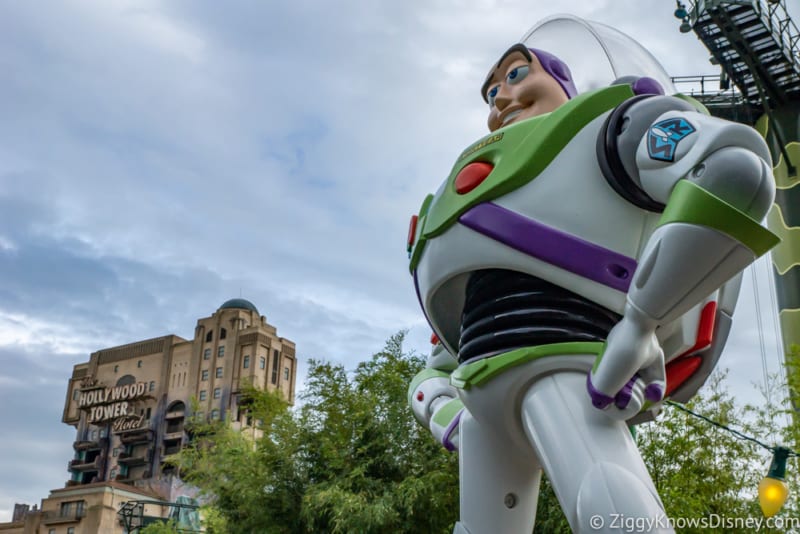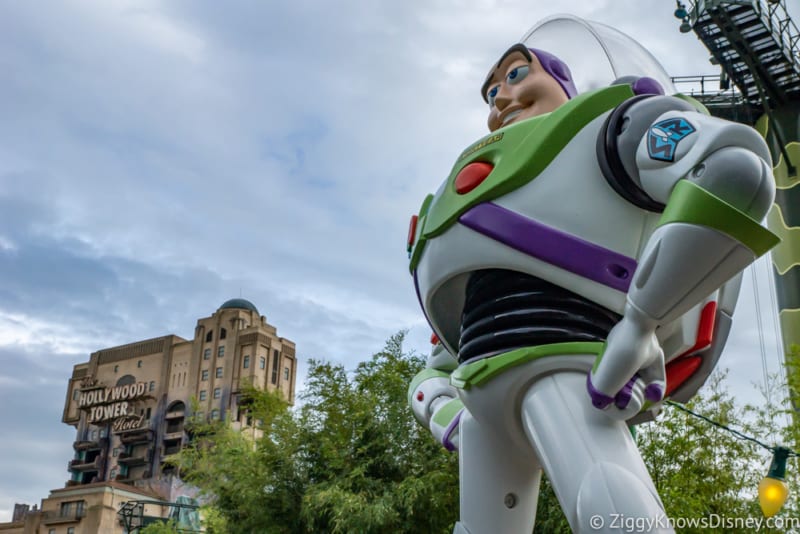 We got a chance to visit Disneyland Paris last week and one of the cool things was that we got a sneak peak at the Toy Story Land theming looking at the Toy Story Playland in Disneyland Paris. Wait, is this what we're getting in Disney's Hollywood Studios later this month? Not exactly. Toy Story Land in DHS is different from Toy Story Playland you can find in Walt Disney Studios Park in Disneyland Paris. This one opened in 2010 as part of an expansion to the Walt Disney Studios Park. However a lot of the theming elements already in Toy Story Playland are coming to the Walt Disney World version of Toy Story Land giving us a good idea of what to expect. Let's take a look….
So first thing to know about the Toy Story Land in Disneyland Paris is that it's much smaller than the Hollywood Studios version. Toy Story Land in DHS is going to be 11 acres and cost several hundred million dollars, while Toy Story Land in Disneyland Paris cost only 79 million euros and is significantly smaller.
Here's a shot of Toy Story Playland from the Disneyland Paris app: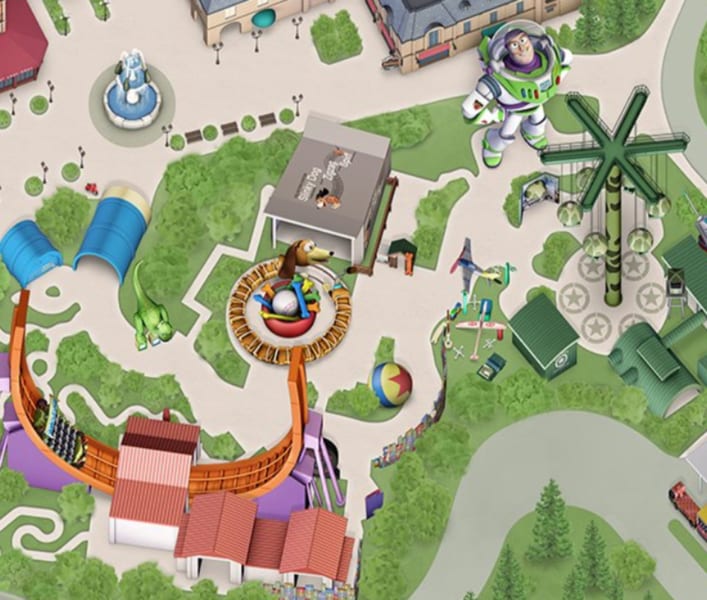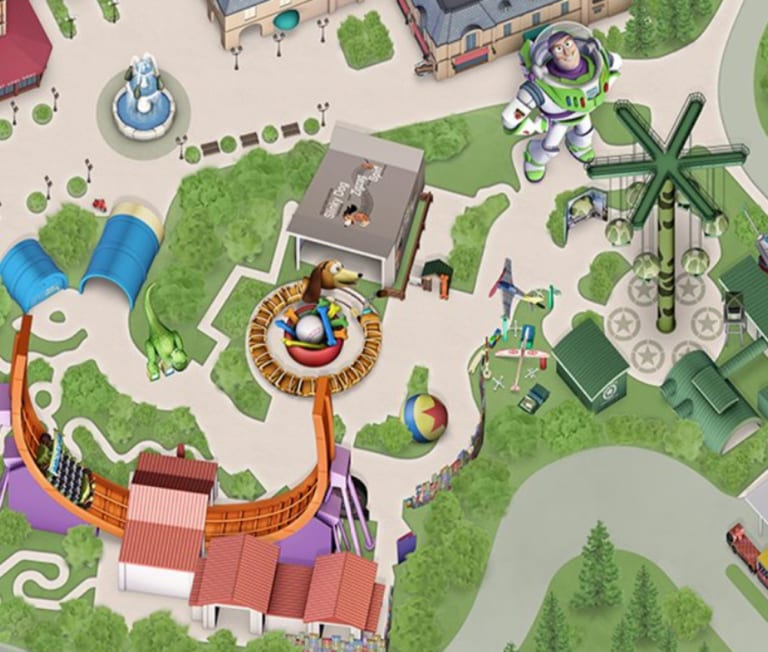 I mean honestly it couldn't be more than 2 or 3 acres and only takes a minute to walk from one side to the next. Instead check out the size of Toy Story Land in Hollywood Studios: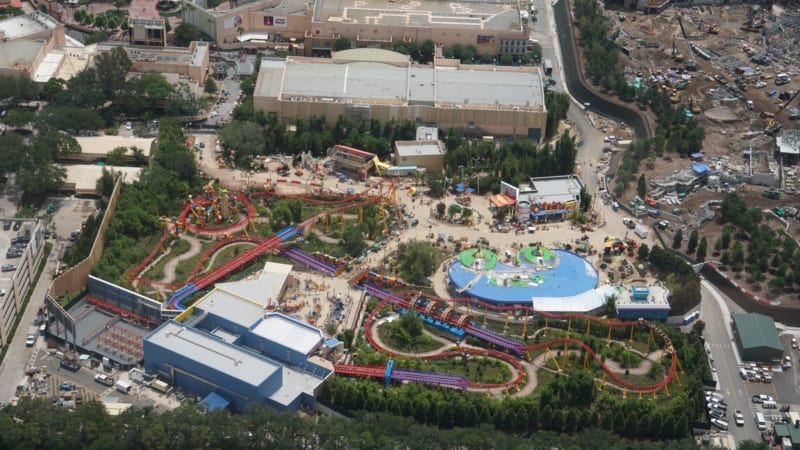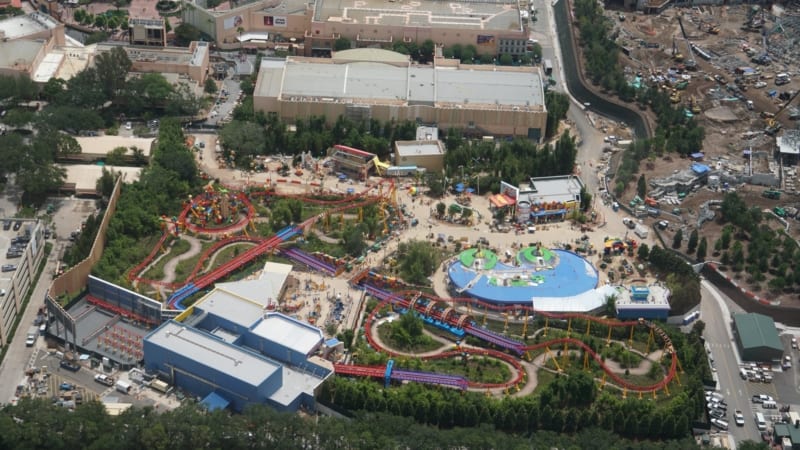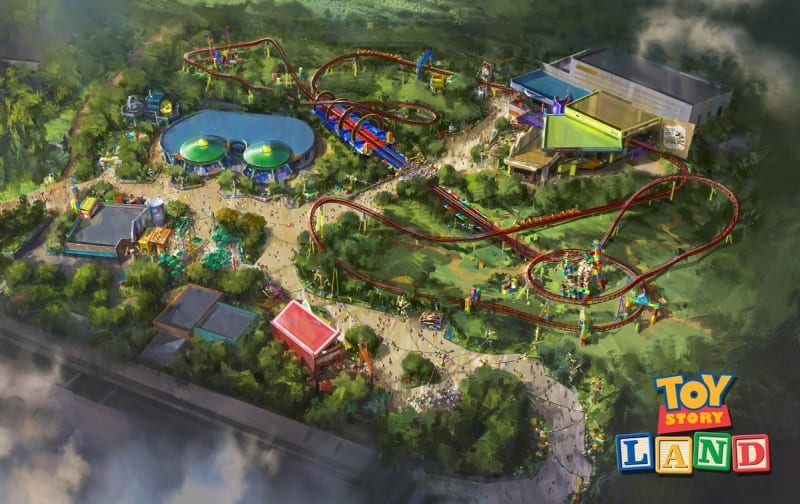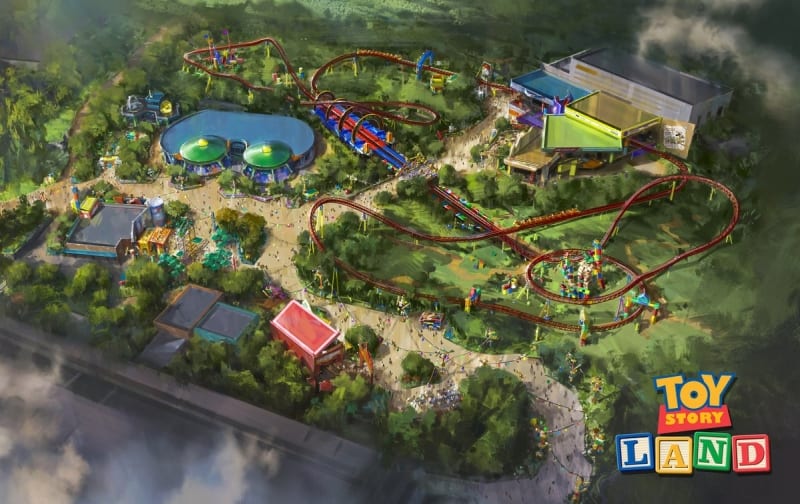 Entrance:
To get into Toy Story Playland there are two entrances, one in the front with a huge Buzz Lightyear figure, and another around the back coming from La Place de Rémy.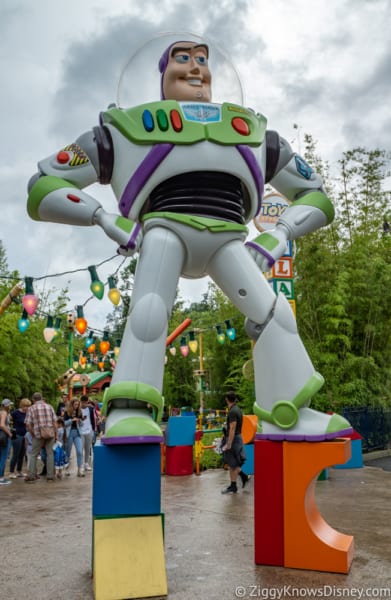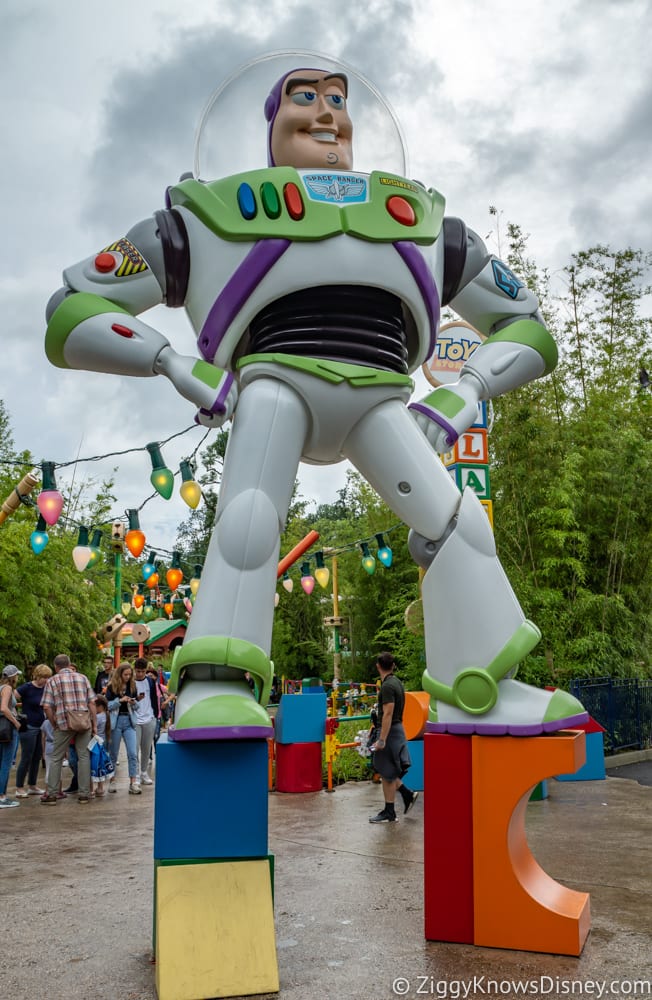 Buzz Lightyear towers over guests and is a good 15 feet tall: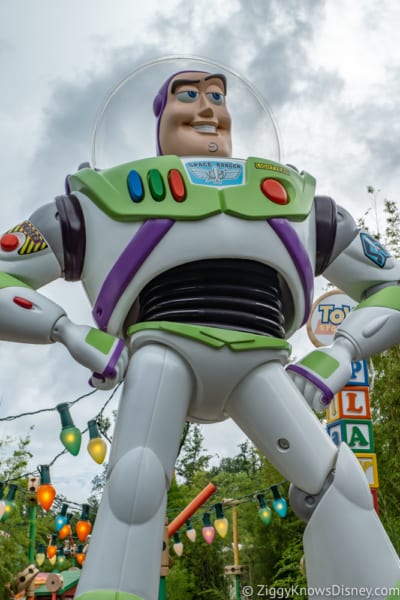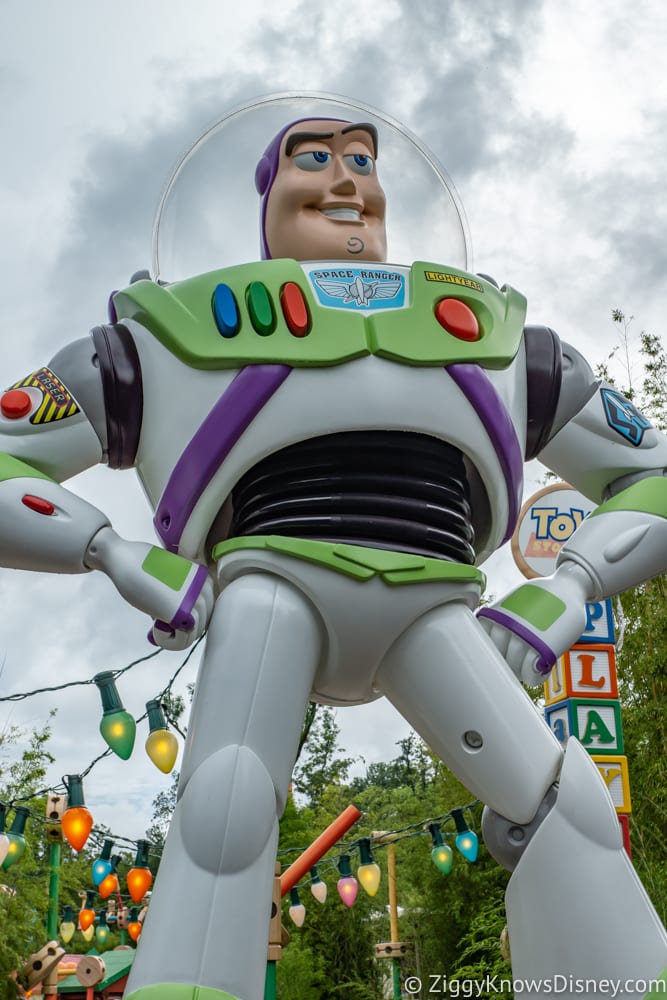 Something very similar is coming to the Hollywood Studios Toy Story Land, and that Buzz Lightyear figure will probably be identical. You can see him on the bottom right corner of this image, next to Alien Swirling Saucers: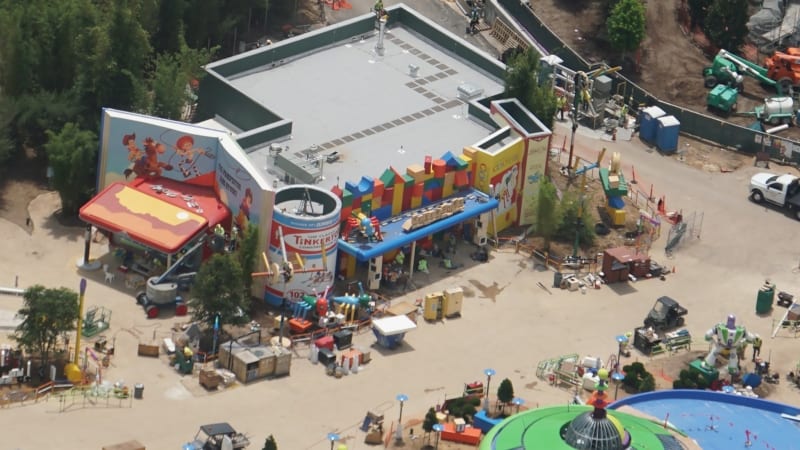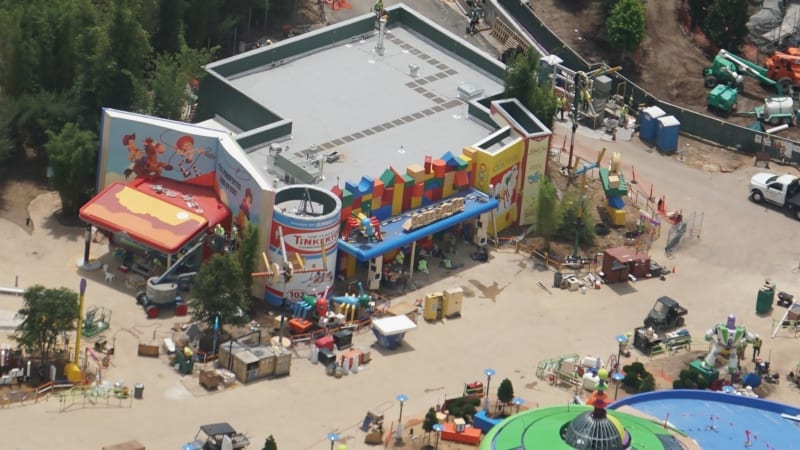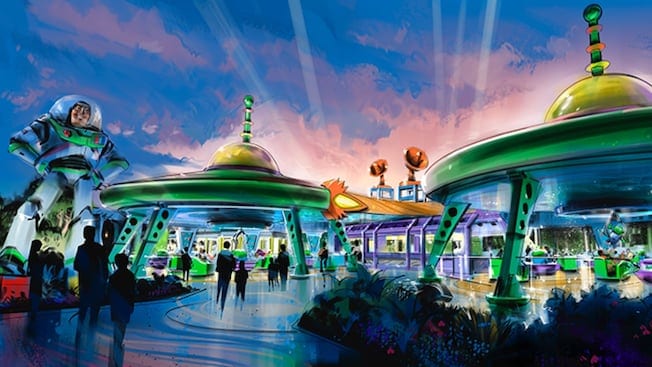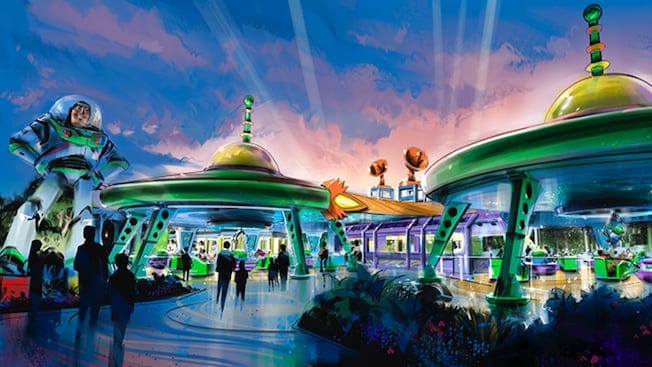 As we continue past Buzz Lightyear some more of the theming elements are evident…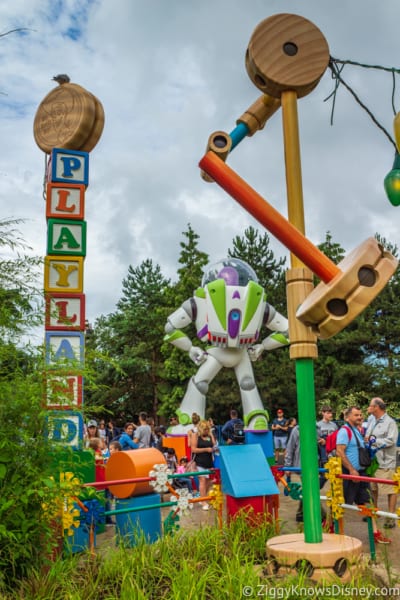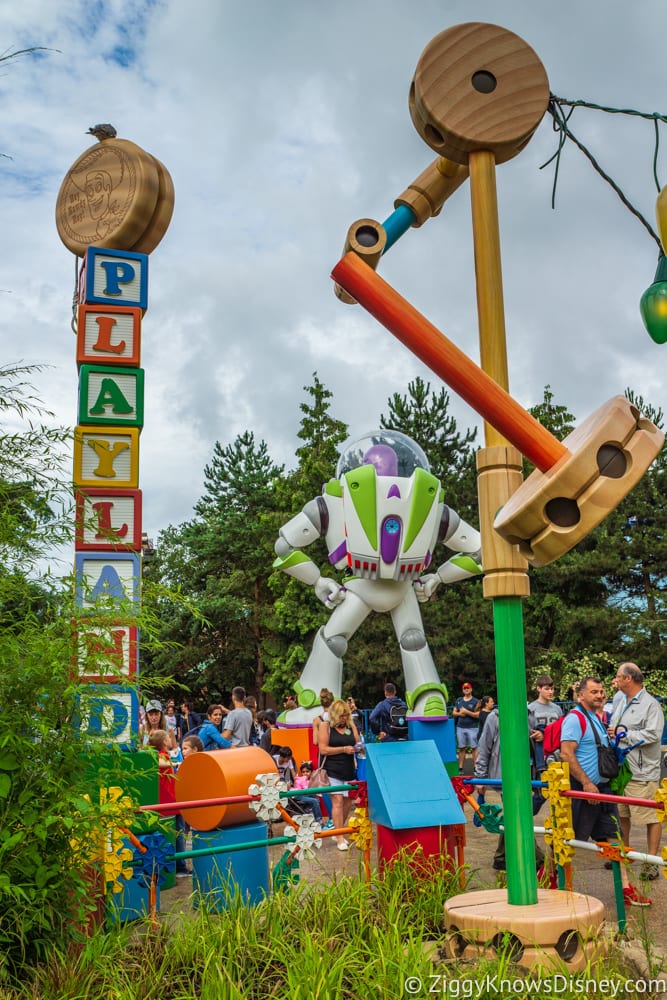 There are oversized Christmas lights strung overhead as you walk down the paths. I really liked this and it made the land very colorful.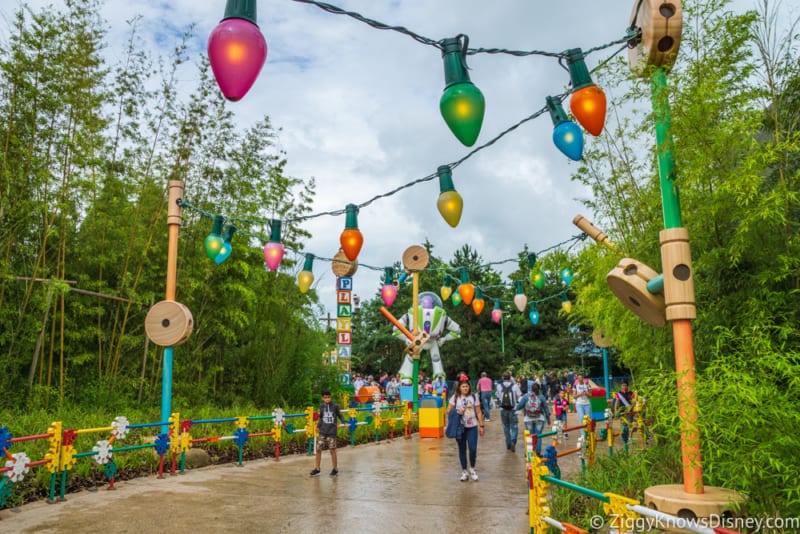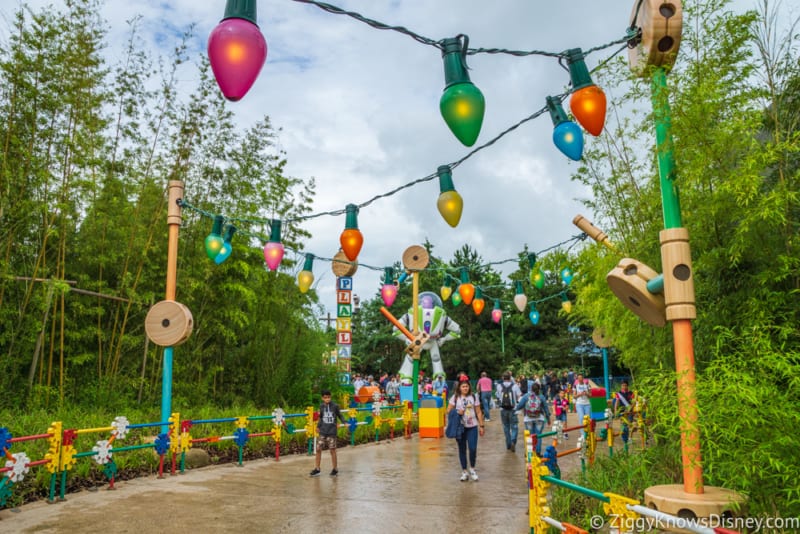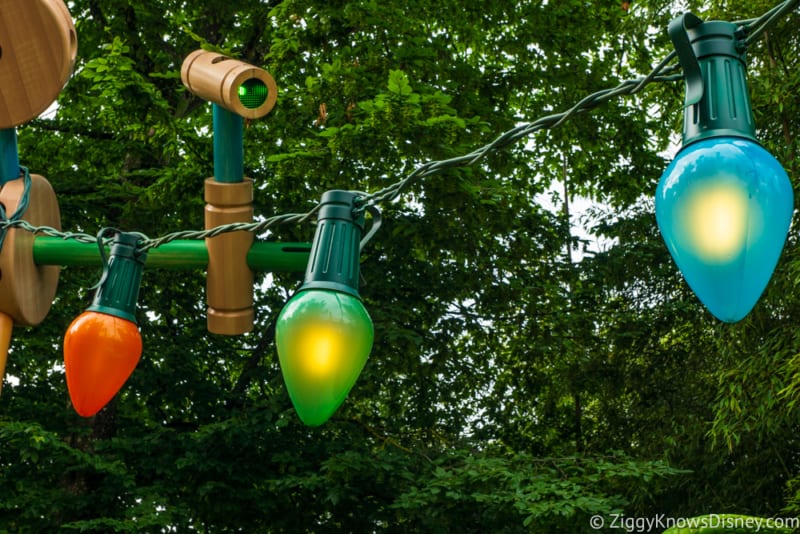 Back around at the back entrance you can see figure from barrel of monkeys strung together making a welcome sign with scrabble pieces…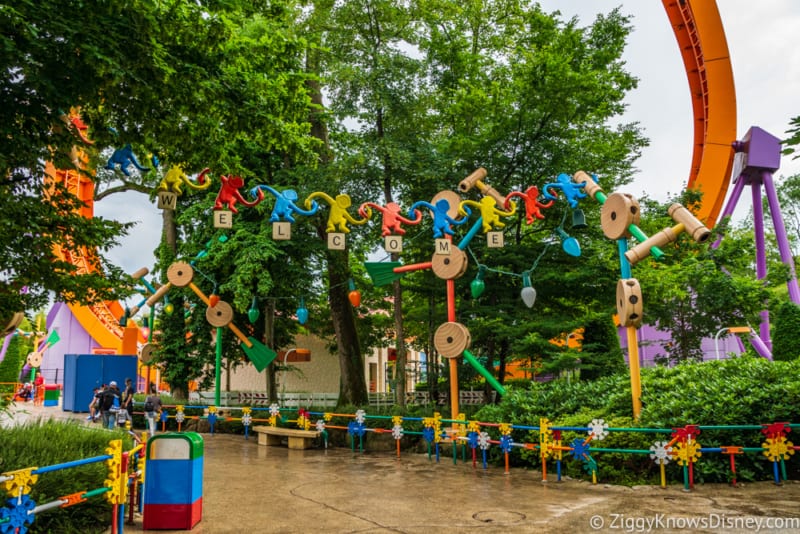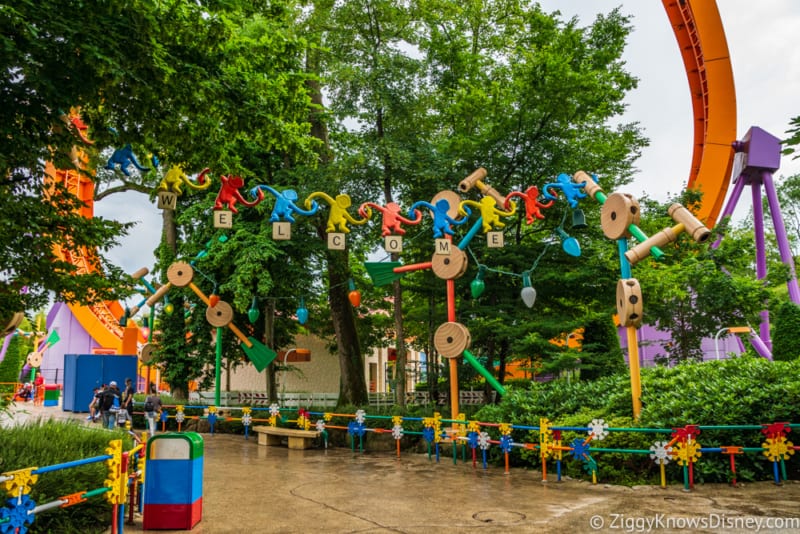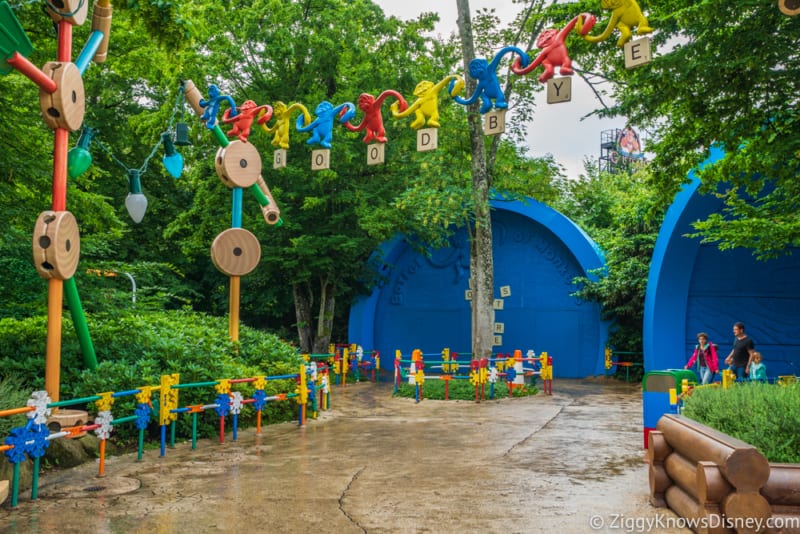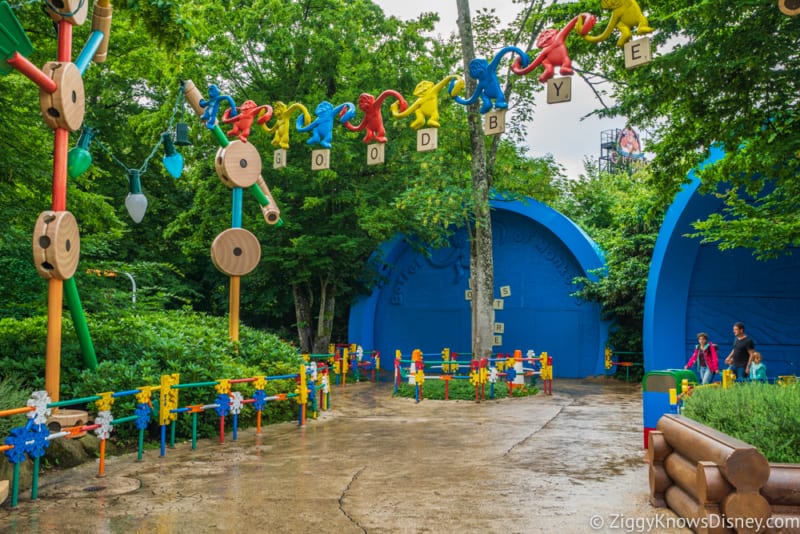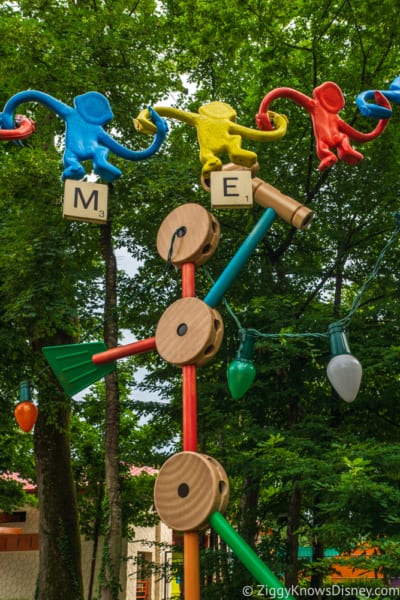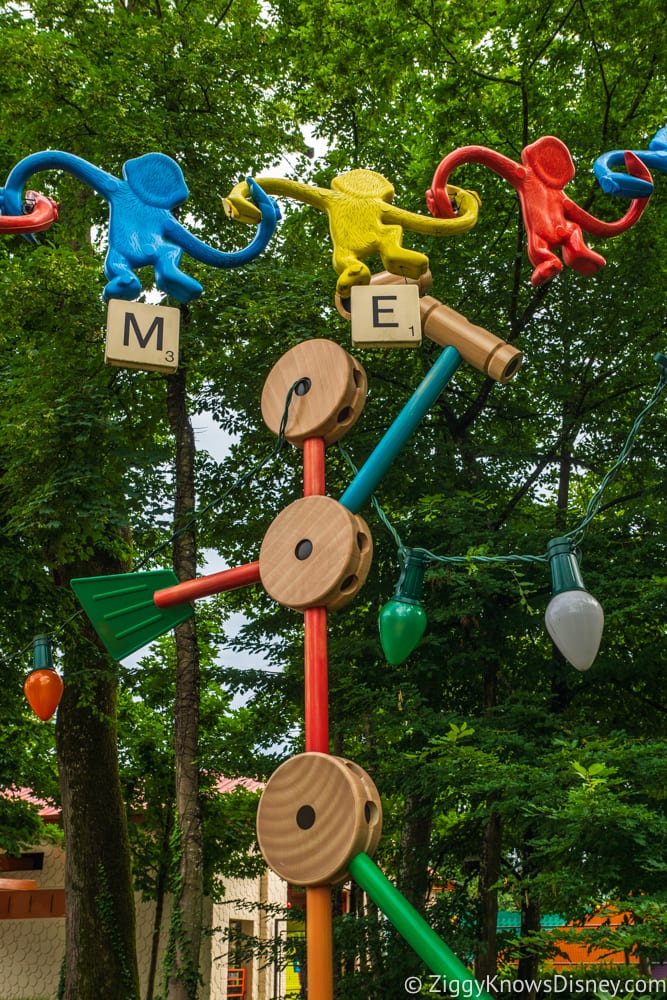 By looking at the Toy Story Model in Disney's Hollywood Studios you can see the Tinker Toy lampposts in place along the walkway: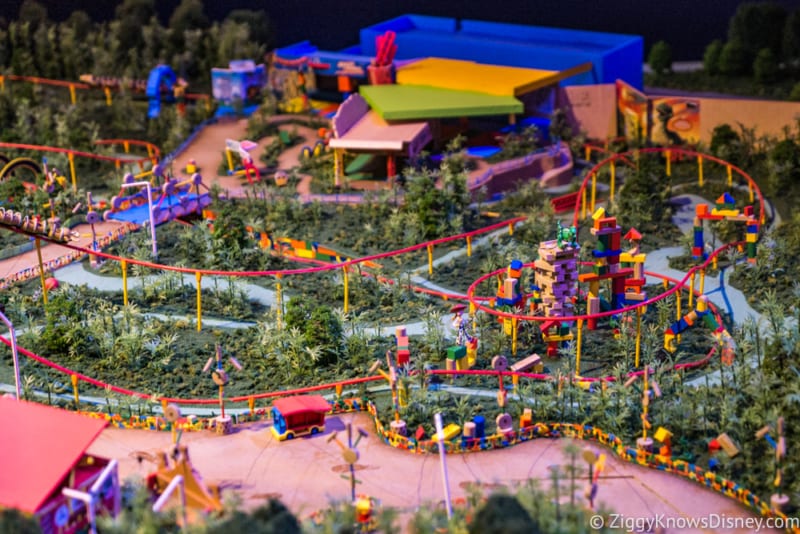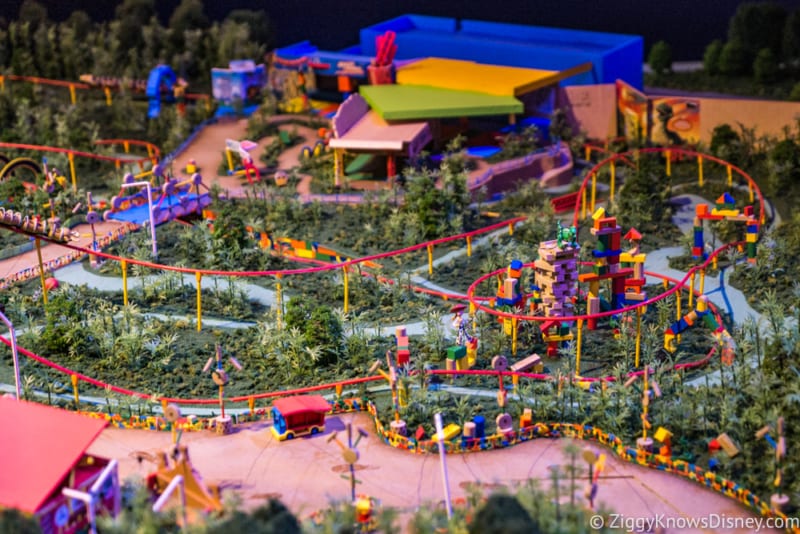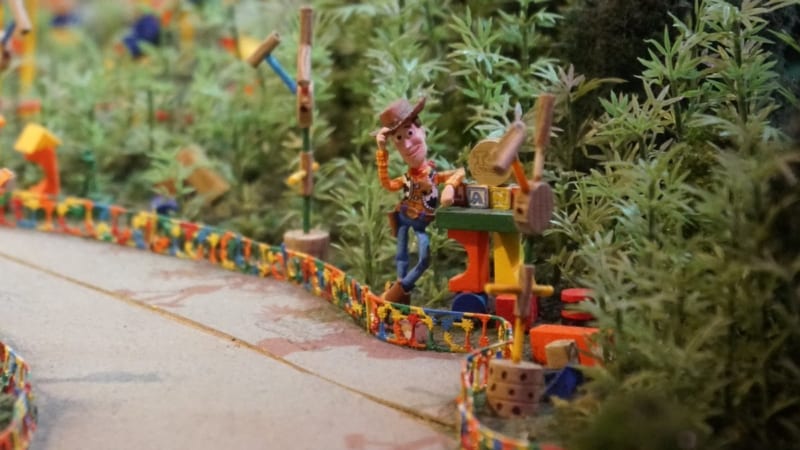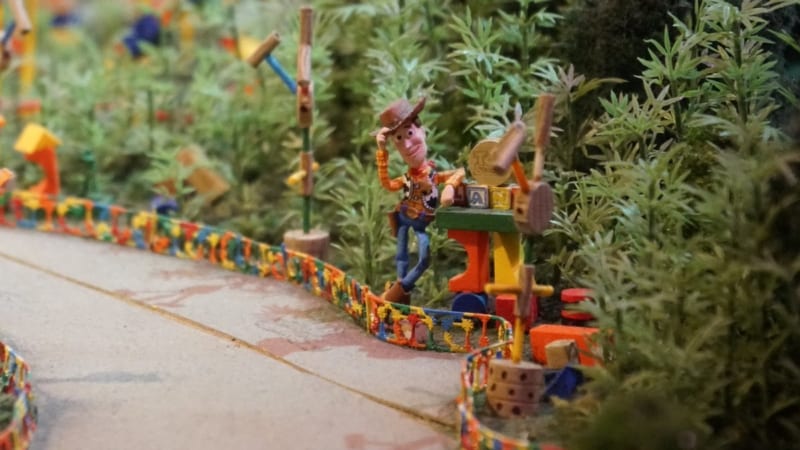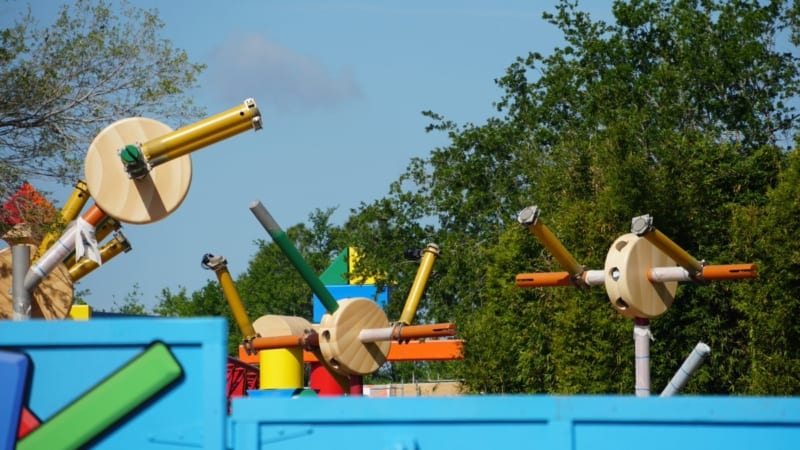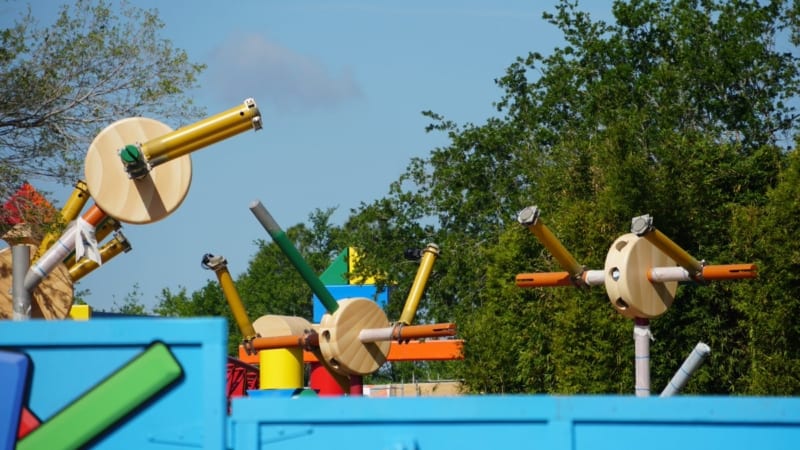 Another cool theming element are the Tinker Toys which will be used at the lampposts throughout Toy Story Land: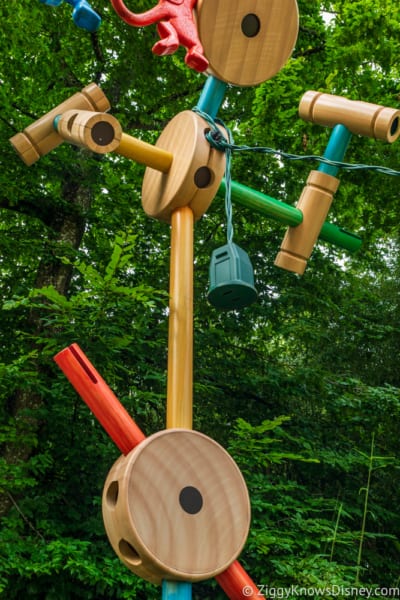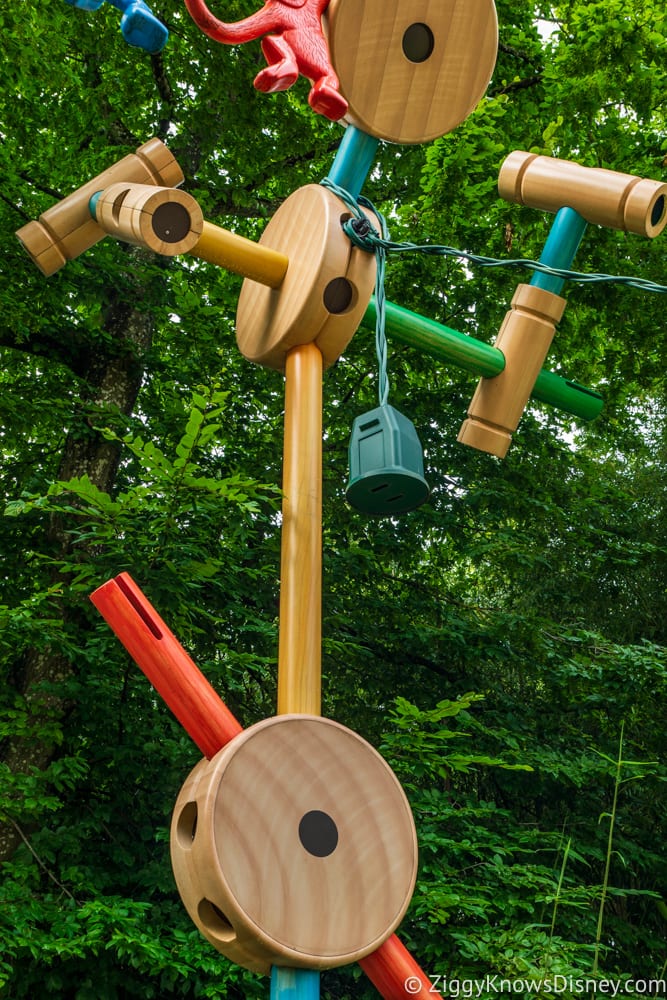 Not only do the Tinker Toys function as lights, but the drums are also used as speakers: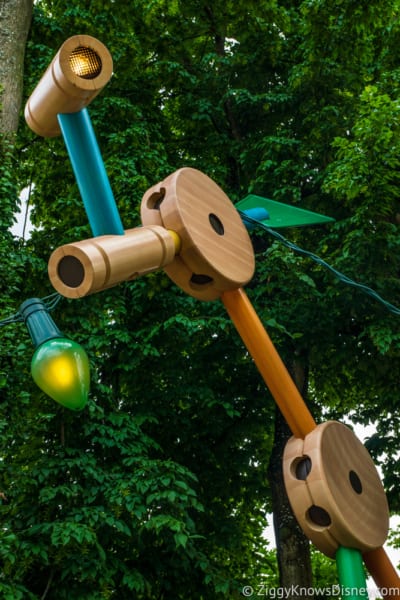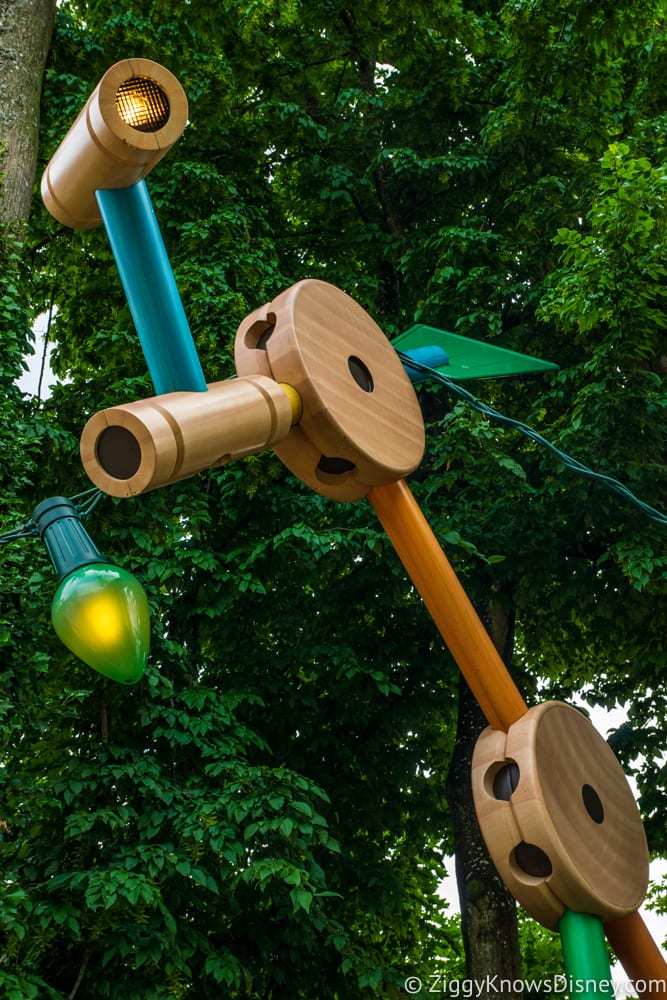 Both the Tinker Toys and string lights are similar to what you can already see in Toy Story Mania: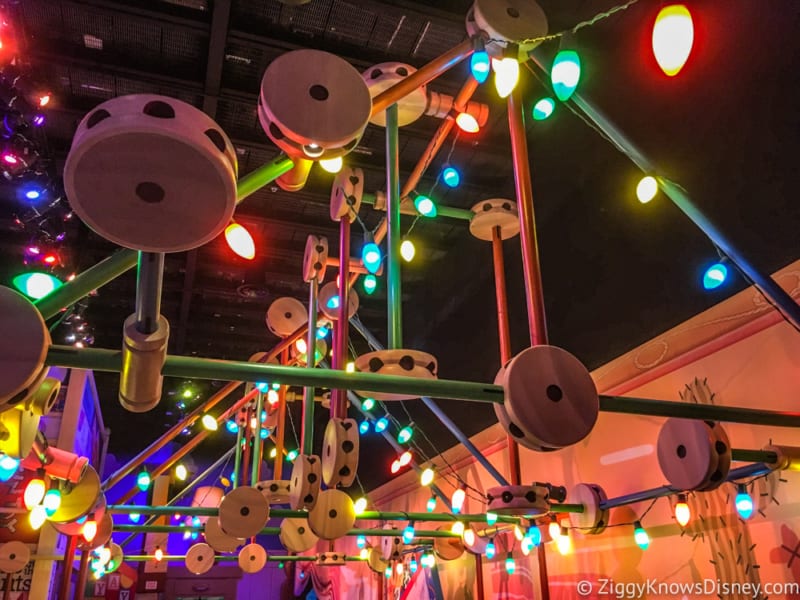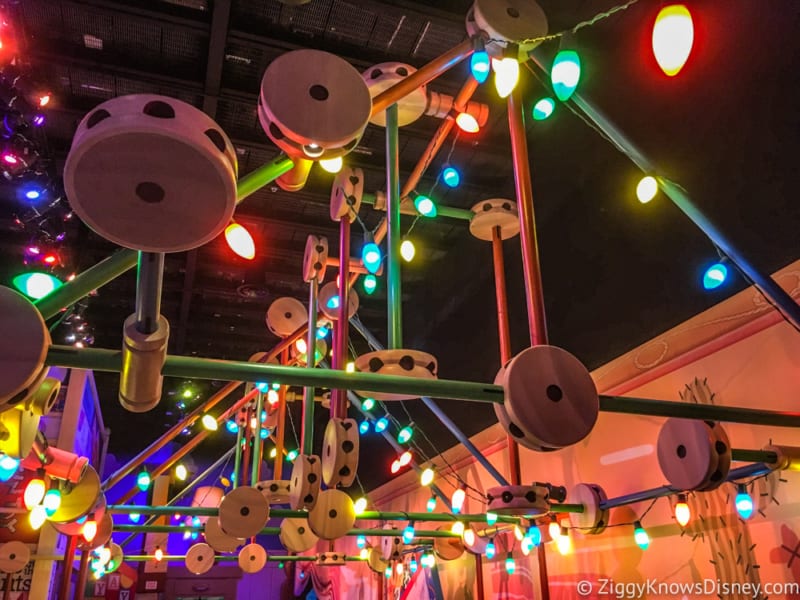 There's a big Rex figure also coming from the back entrance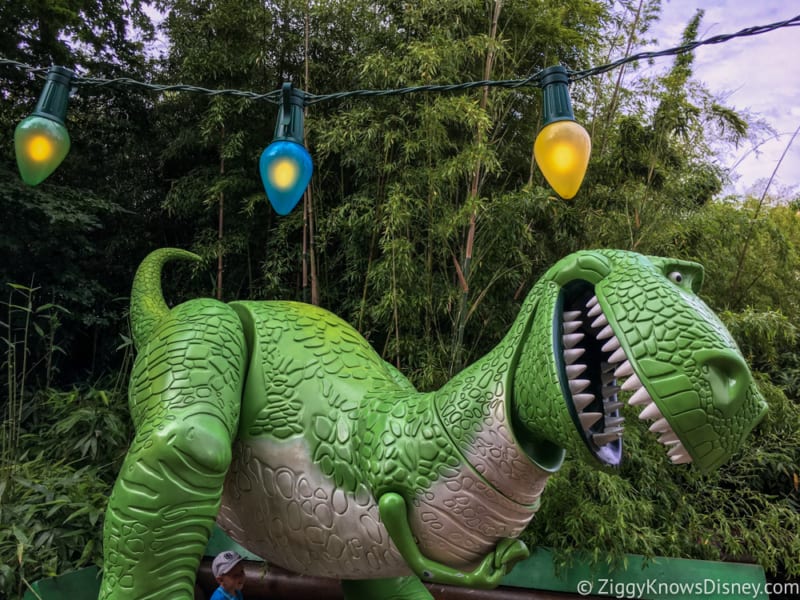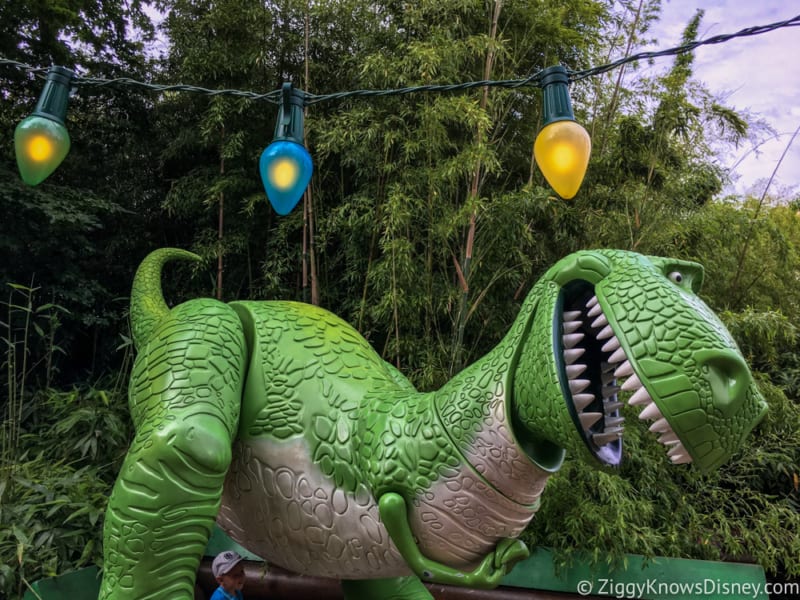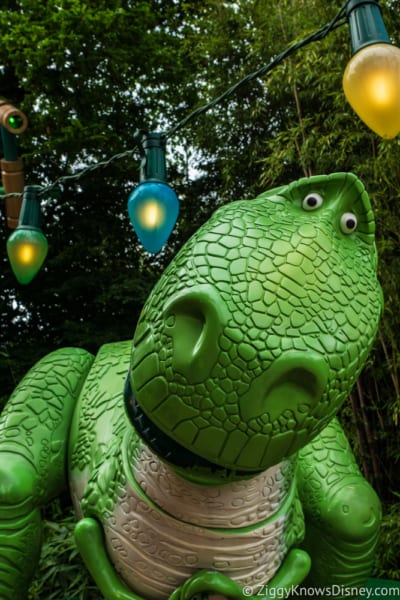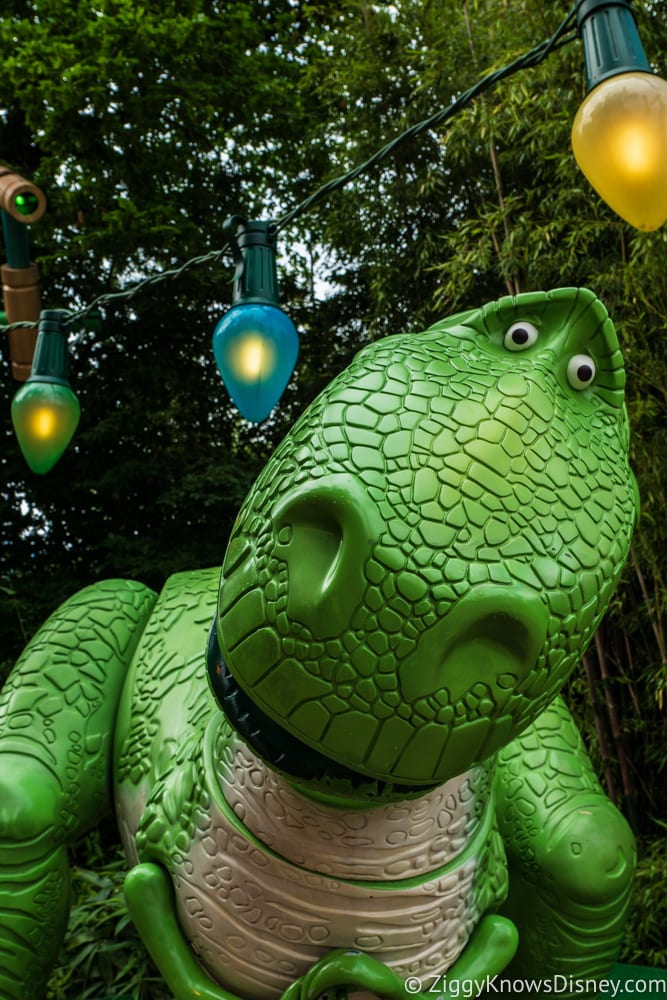 As we know he'll be on top of a stack of Jenga blocks over in the Slinky Dog Dash coaster which you can see in our post about the Toy Story Land model in DHS: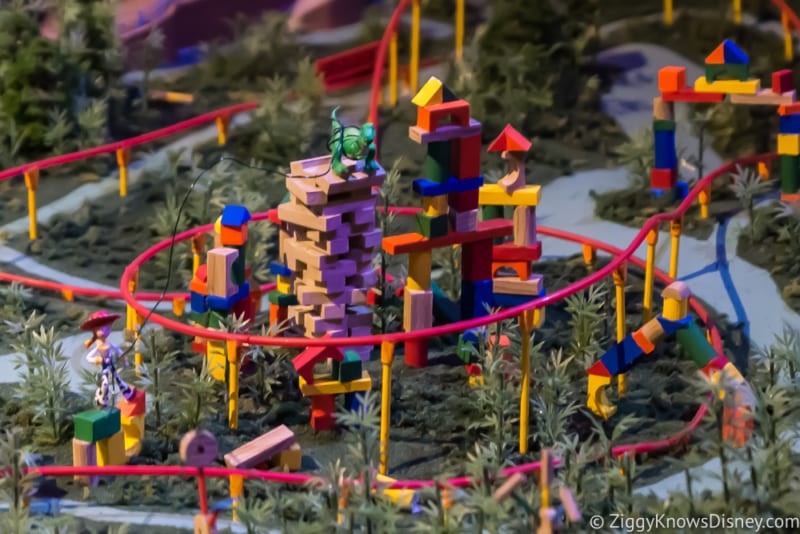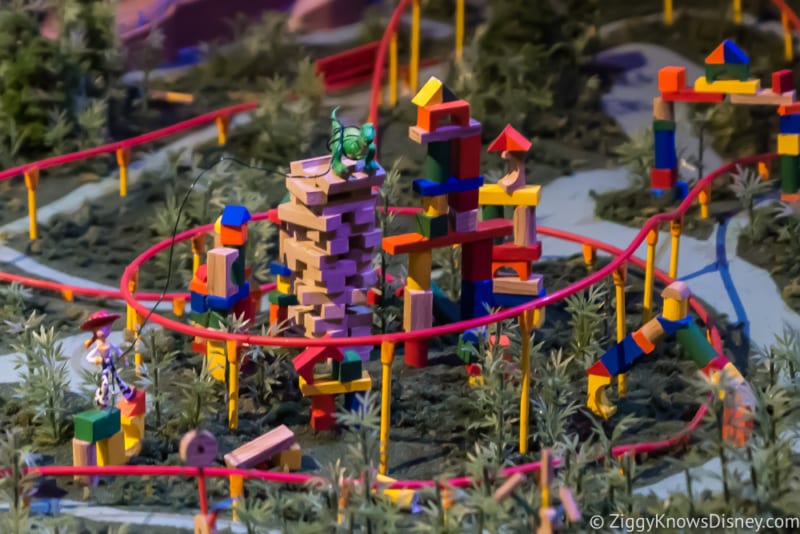 Overall Toy Story Land is very small, but it has a cool vibe to it and I think the theming is captured very nicely…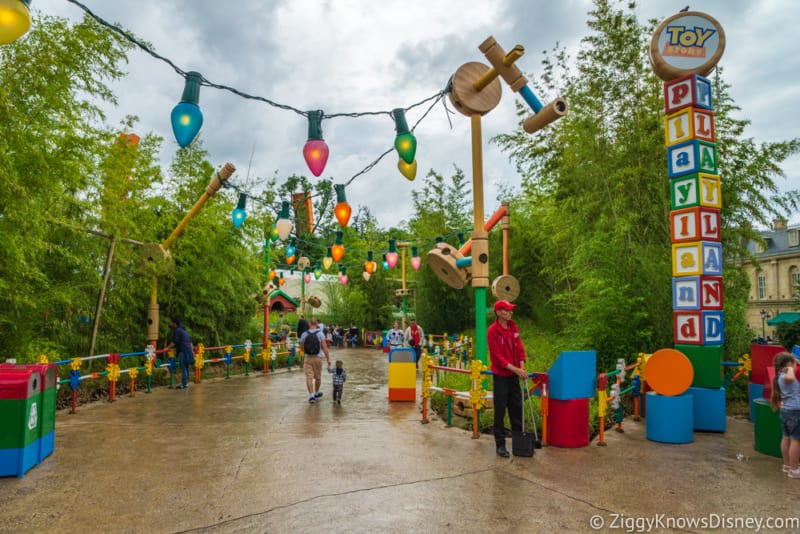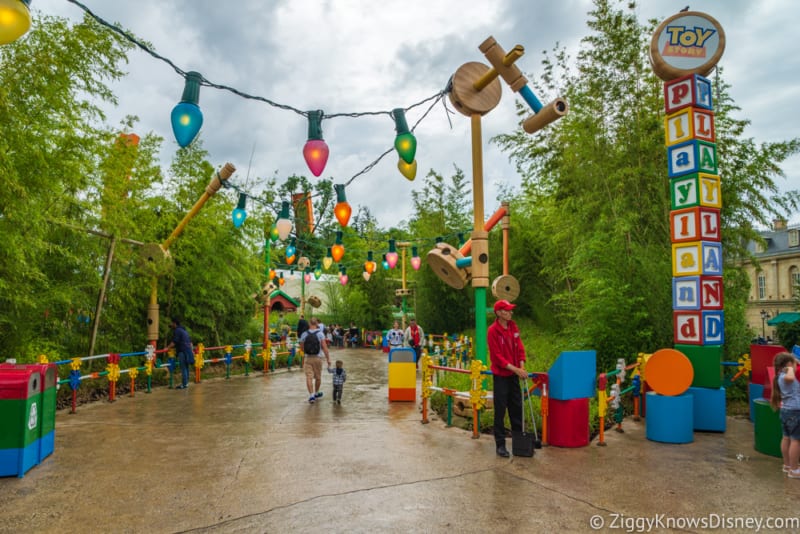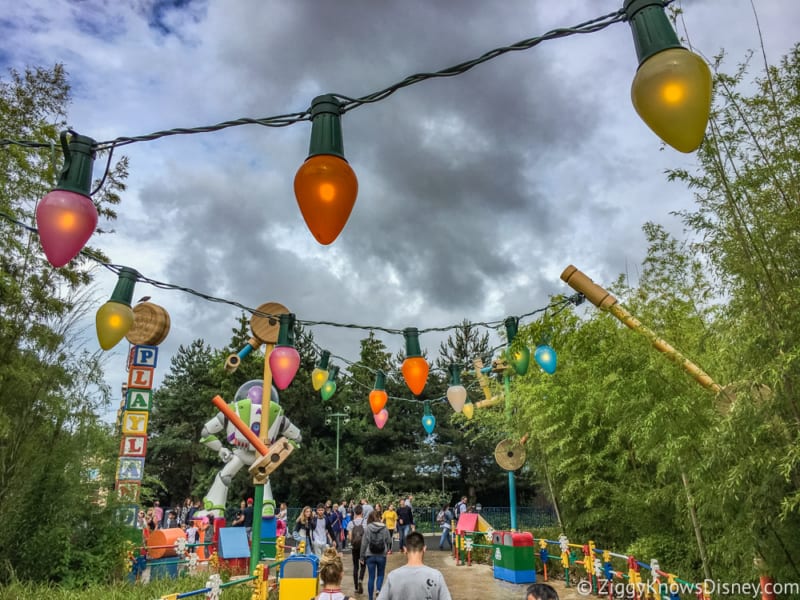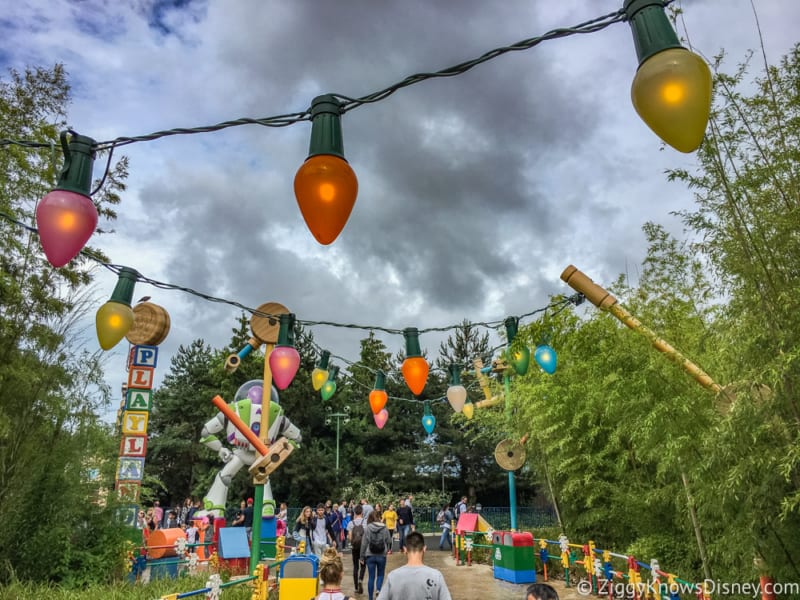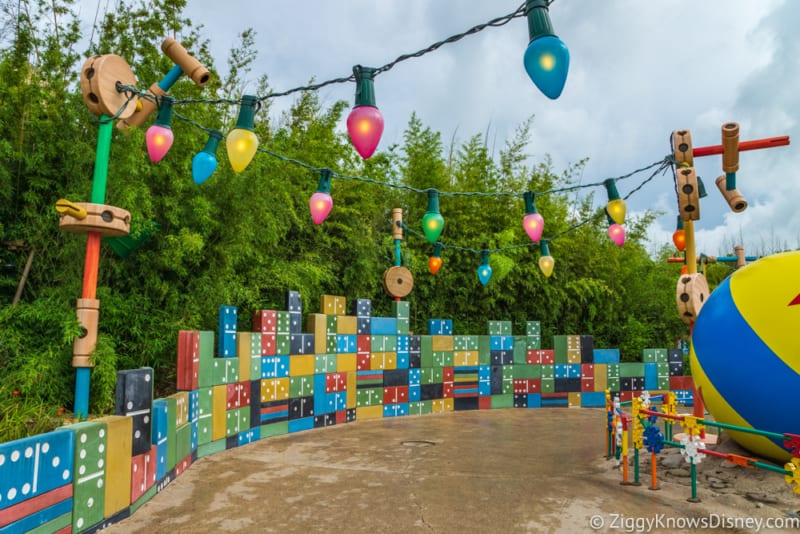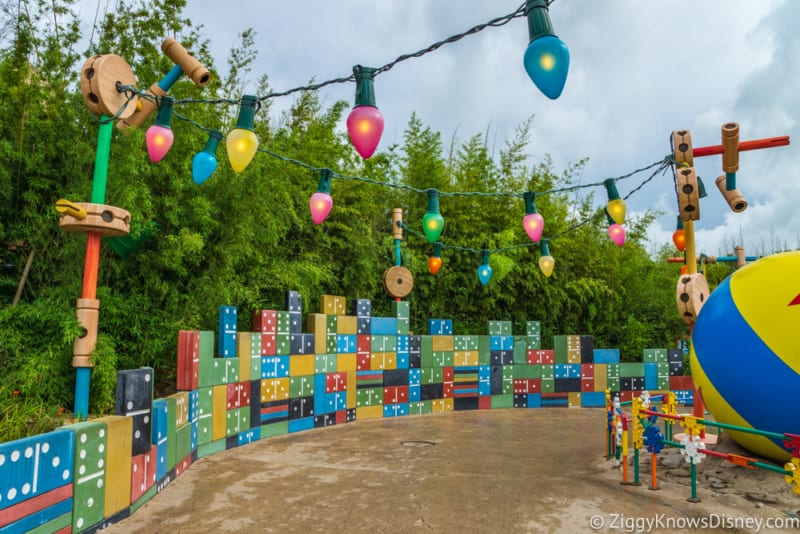 Next we find in perfect Disney fashion, even the garbage cans are colored fit the Toy Story theme: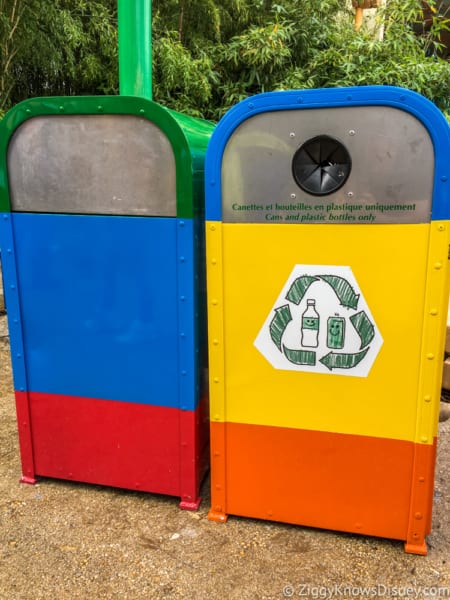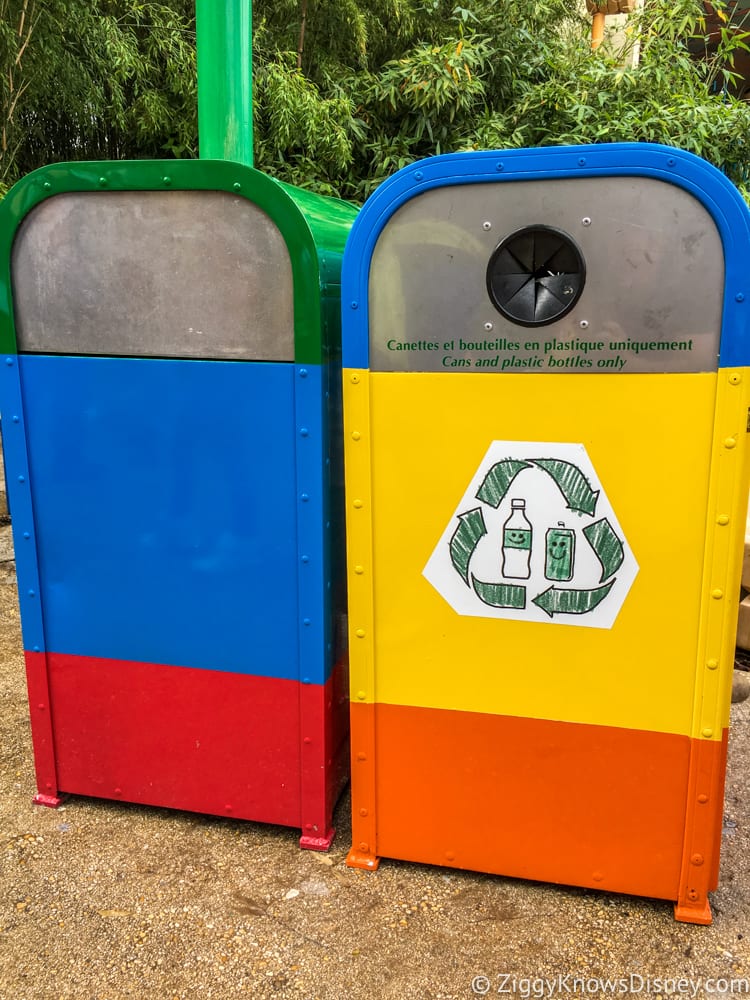 The oversized Pixar ball, Luxo Ball is also present just like he will be in Hollywood Studios: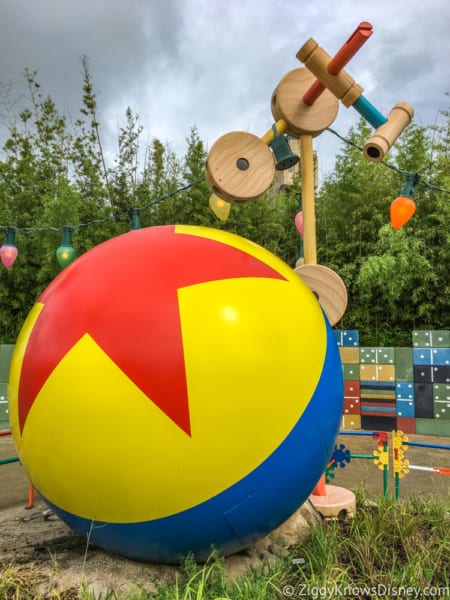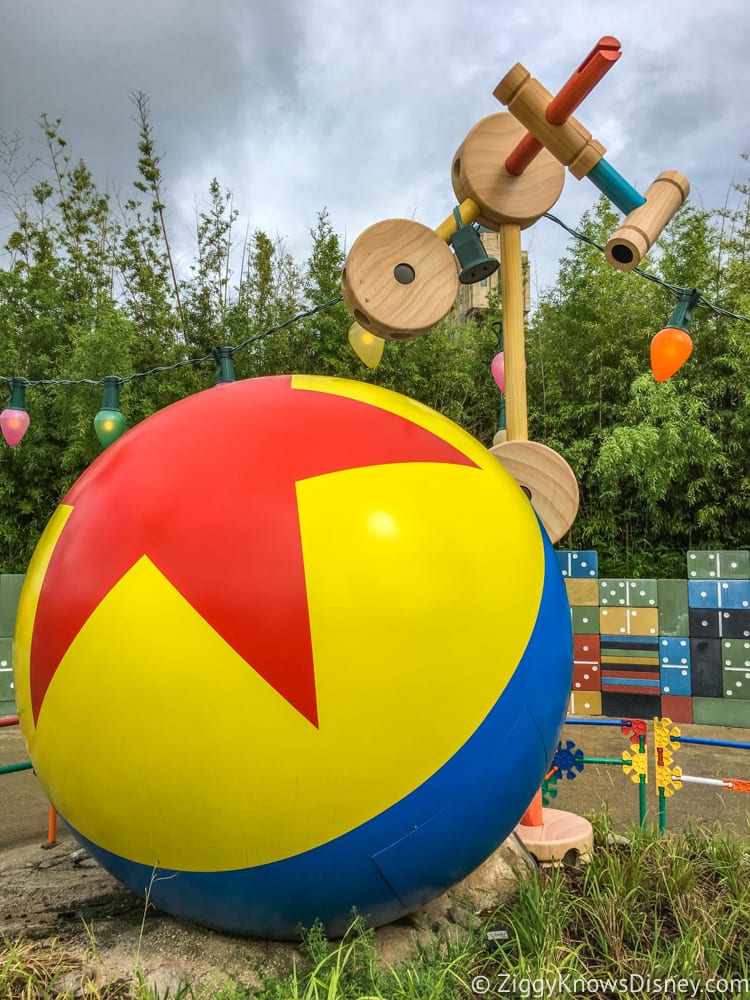 Another cool part was the Kinex railings lining the walkways: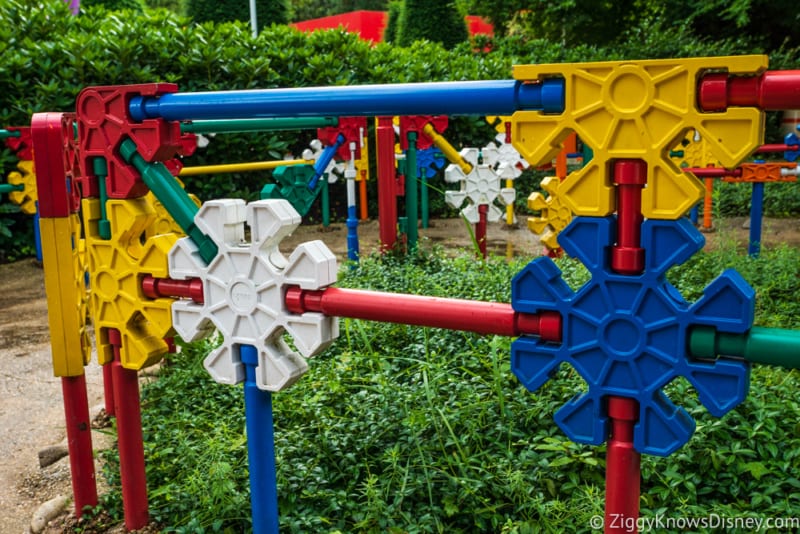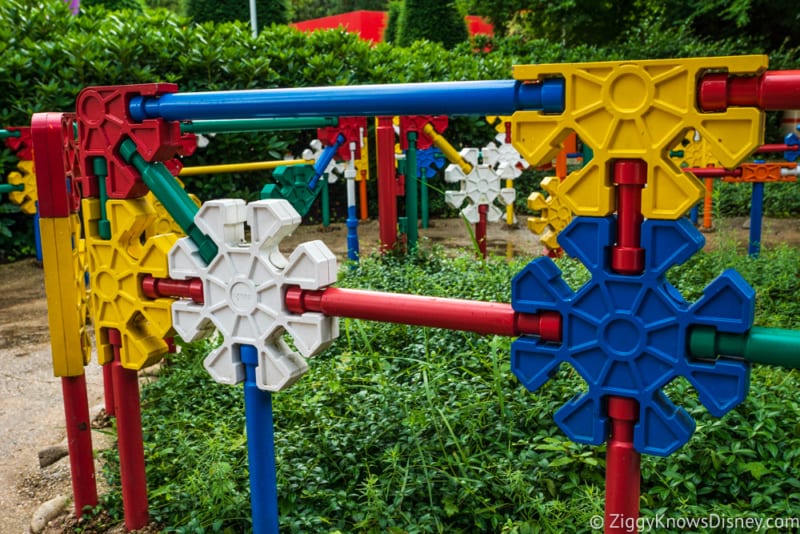 There will be similar fencing in Toy Story Land DHS but it's more closed with tighter covering. Look at this photo from a behind the scenes video with Dinsey Imagineers about the Toy Story Land construction and you can see the DHS version. Still Kinex but different and a bit more attraction imo: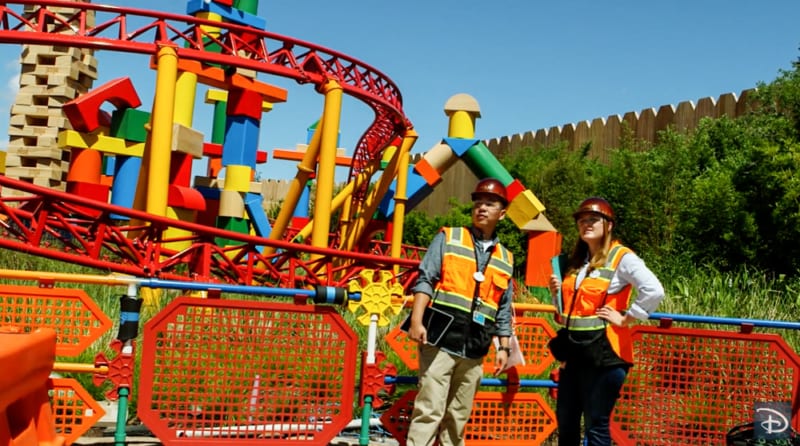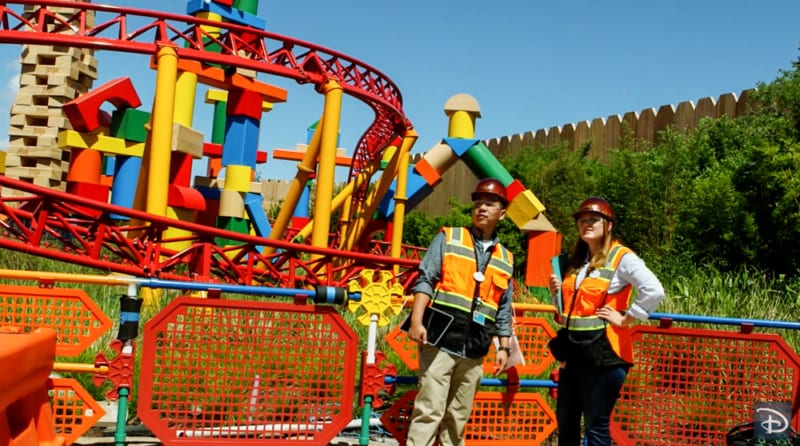 Attractions:
So if you aren't excited about the attractions coming to Toy Story Land, you definitely won't be impressed with the ones in Walt Disney Studios Park. I had already heard about them before going so I didn't have my hopes up, but they aren't very good and besides some of the cool theming in them are basically attractions you will find at any local amusement park throughout the country.
First was the Slinky Dog Zigzag Spin: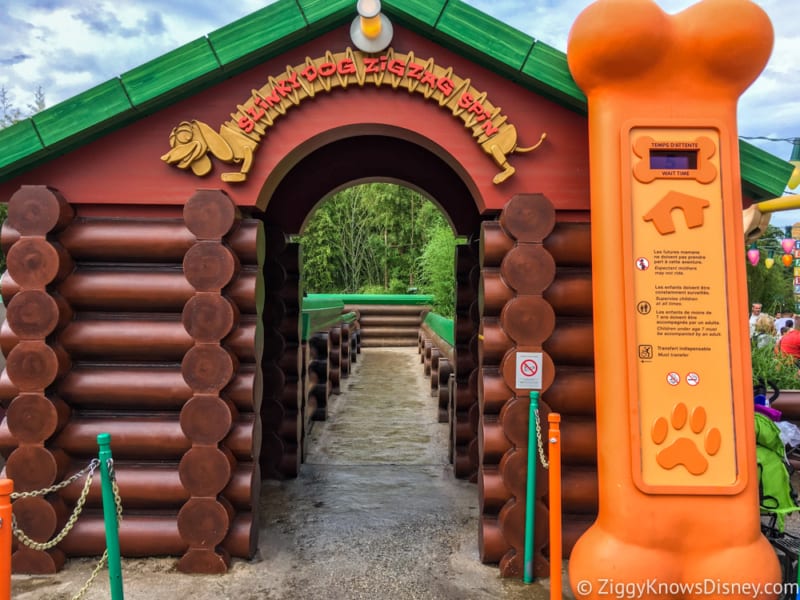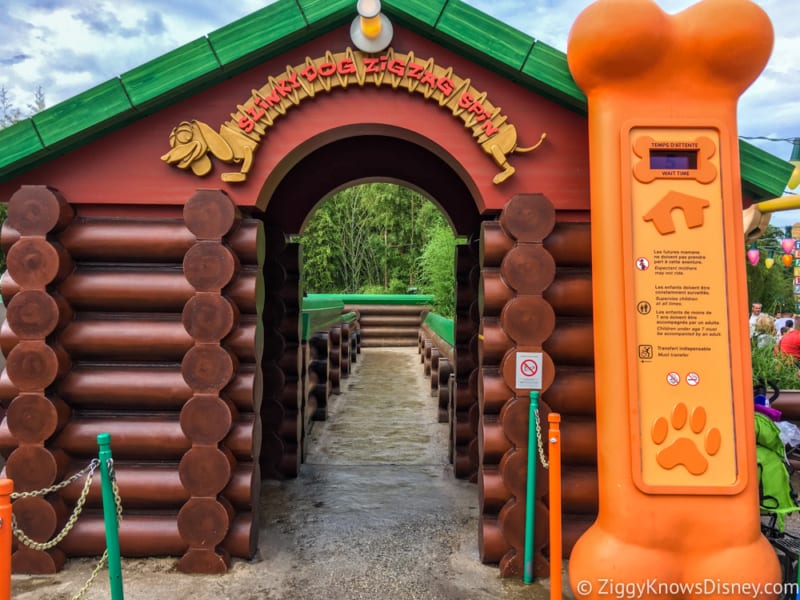 If this looks familiar it's because the ride vehicle looks a lot like the Slinky Dog Dash coaster trains: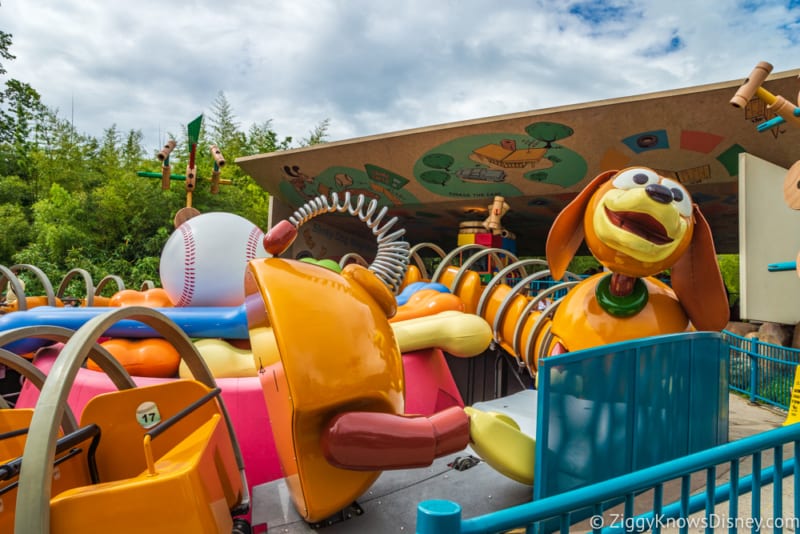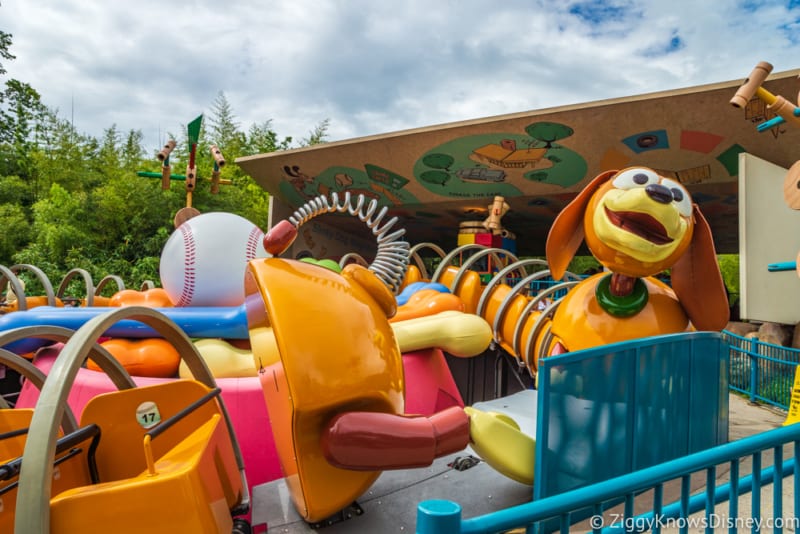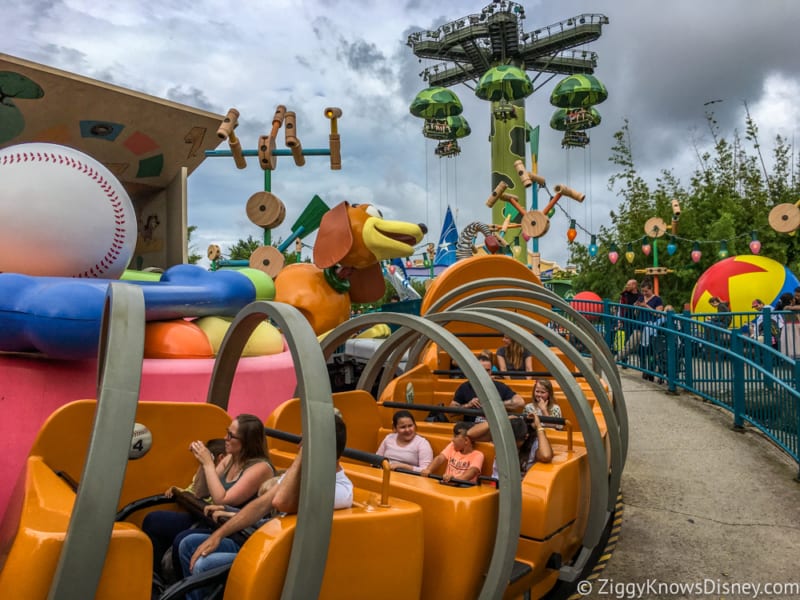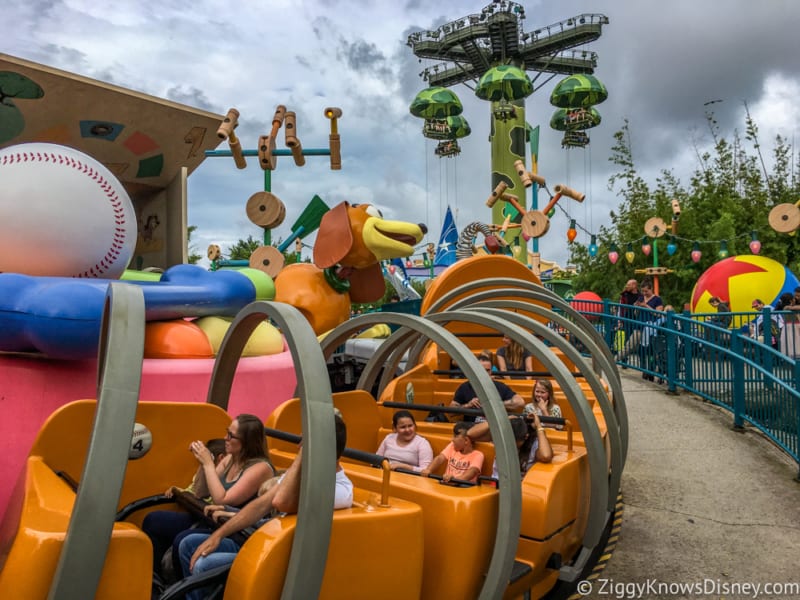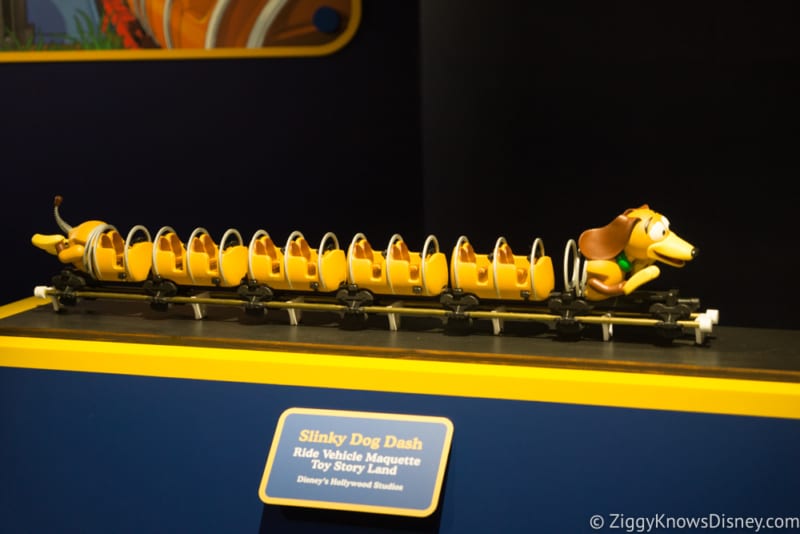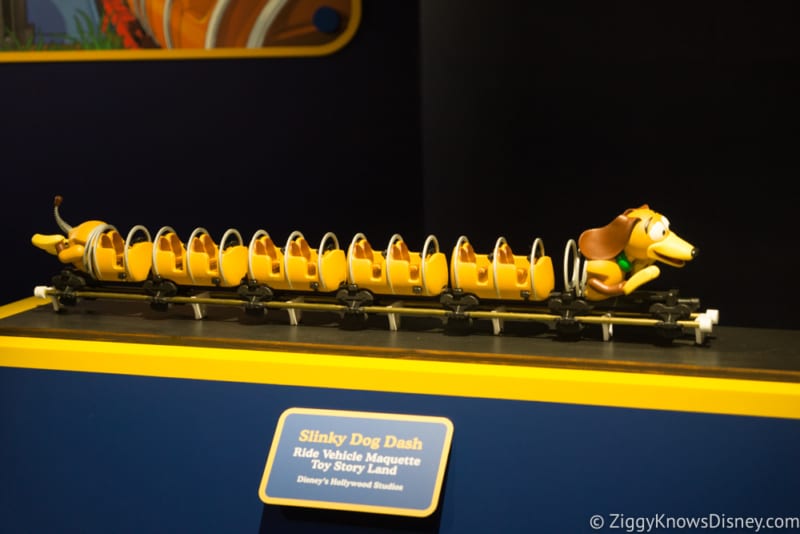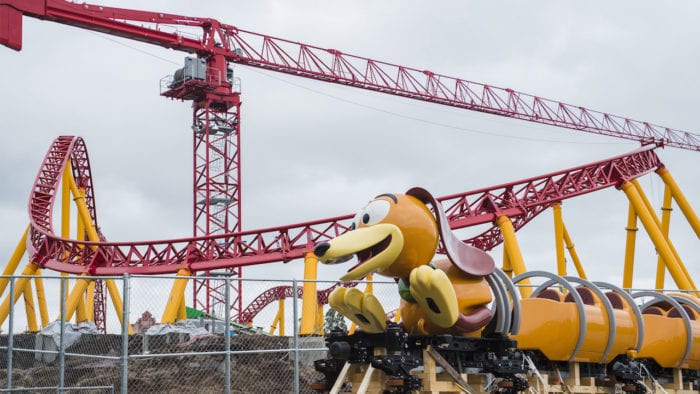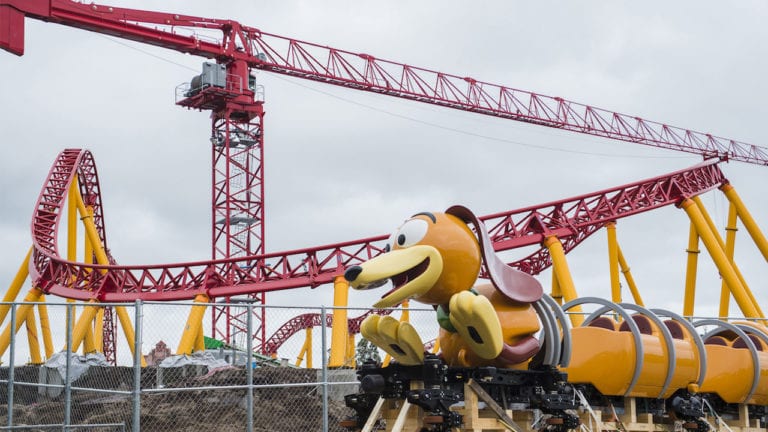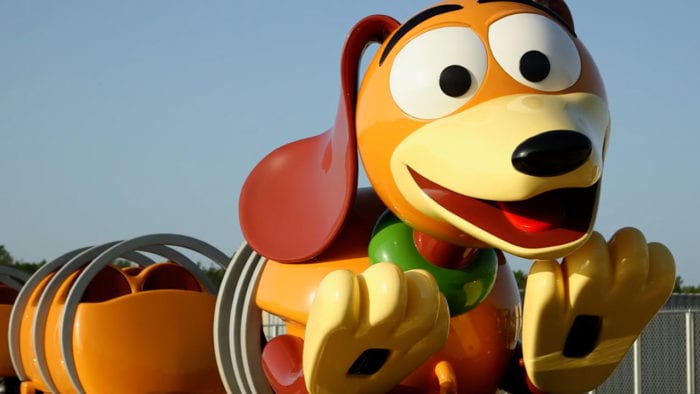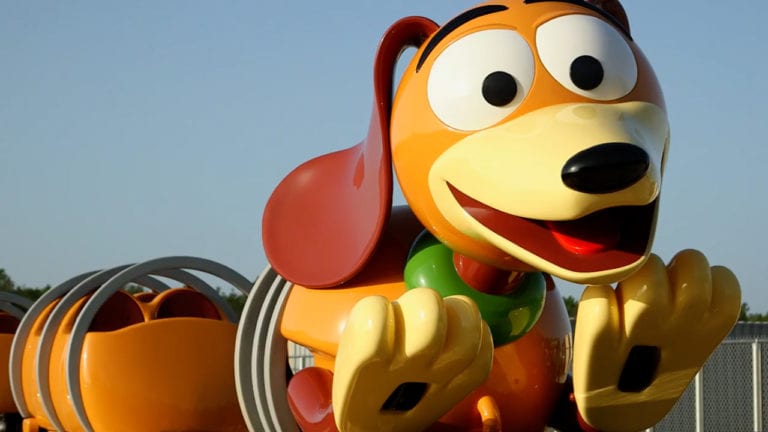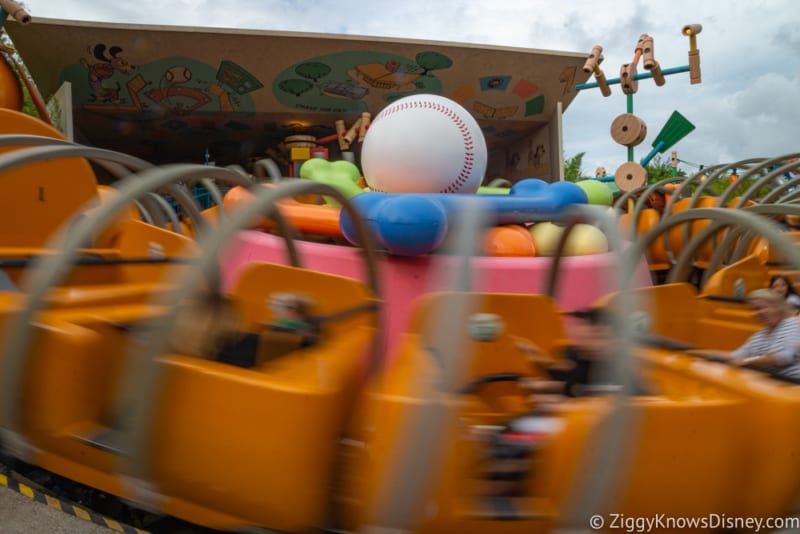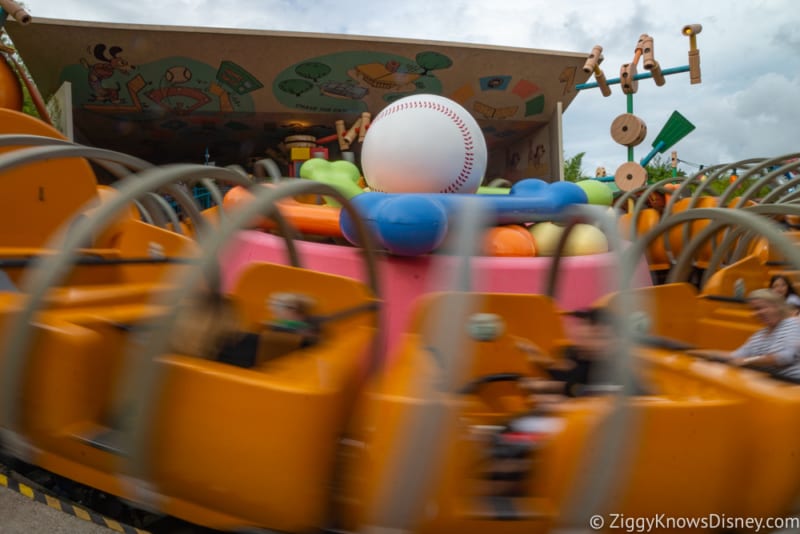 The difference is that instead of a roller coaster, you basically just spin around and around for like 30 seconds and that's it. Pretty disappointing and Slinky Dog Dash will be decidedly better.
Next was the Toy Soldiers Parachute Drop: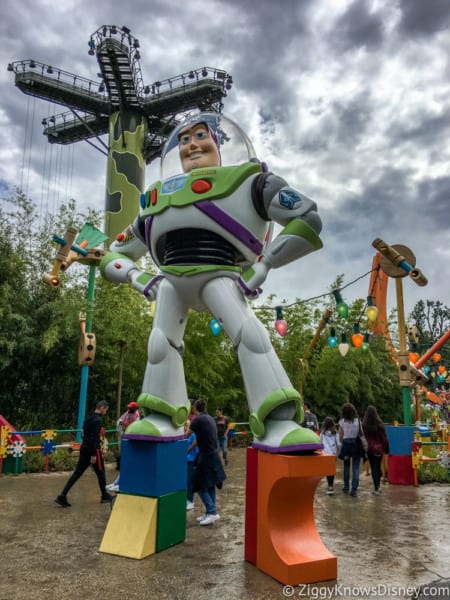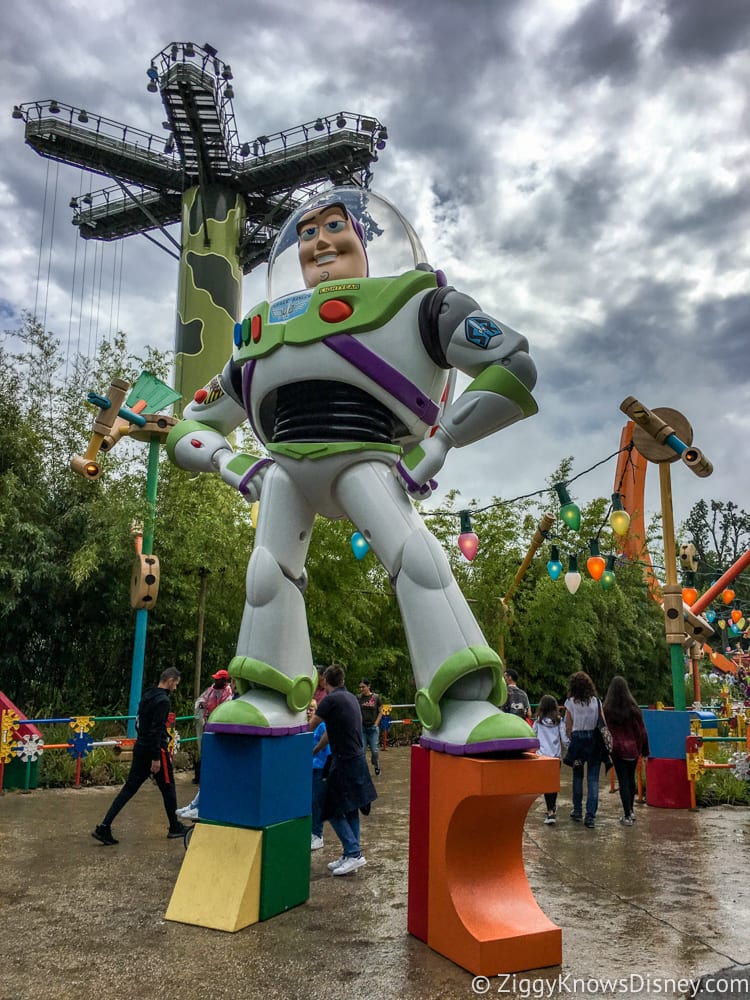 Again nothing special here, it just brings you up and down and that's it. You do get some nice views from the top through. We did like the theming elements for the attraction outside and are similar to what you'll find in Toy Story Land: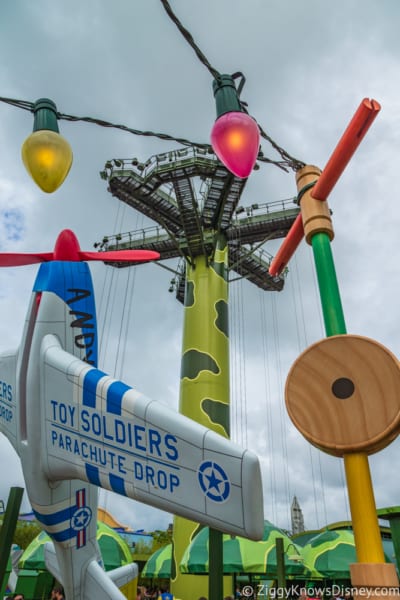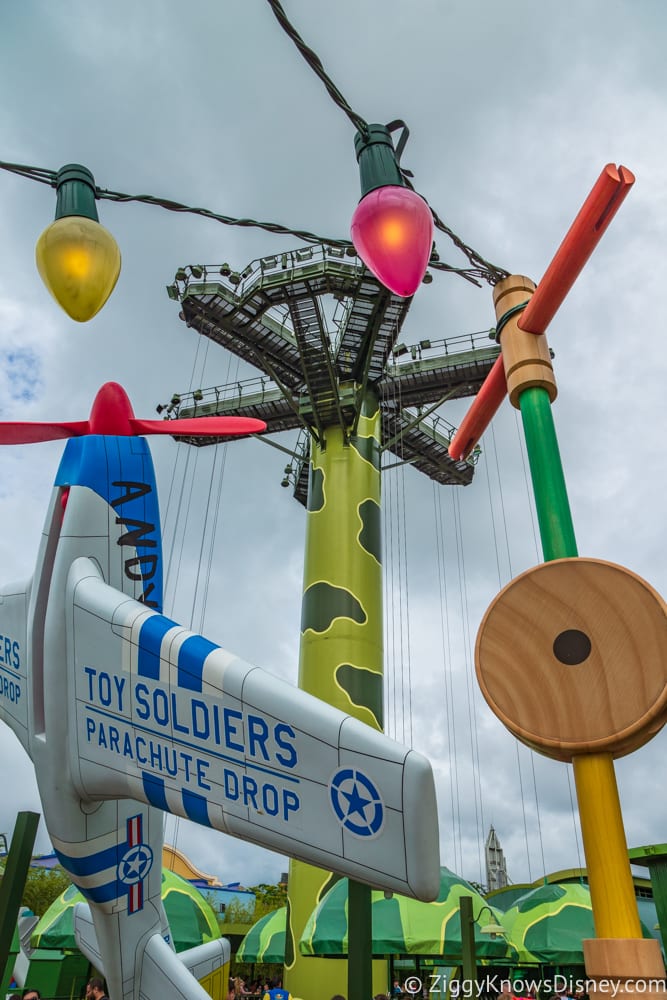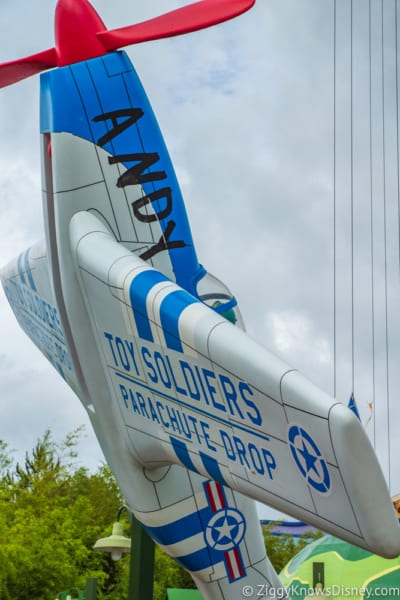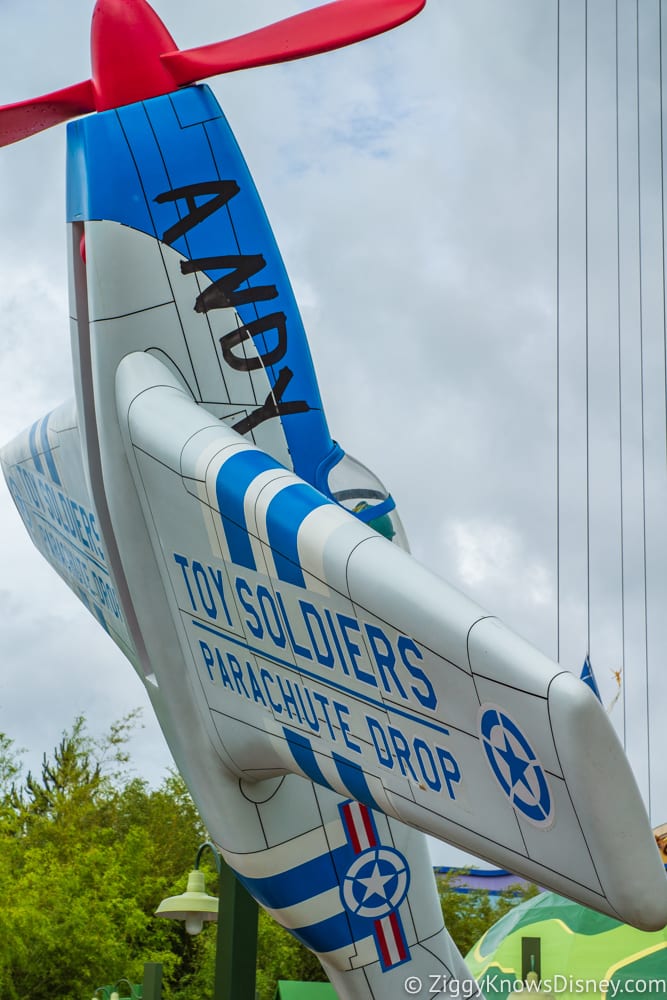 This Blue Sky plane was in the Toy Story Land Model and will be in Hollywood Studios: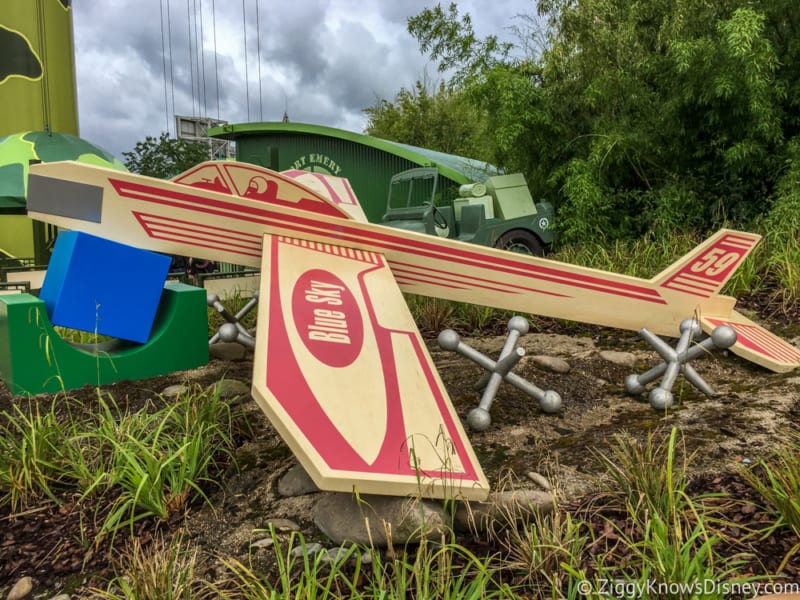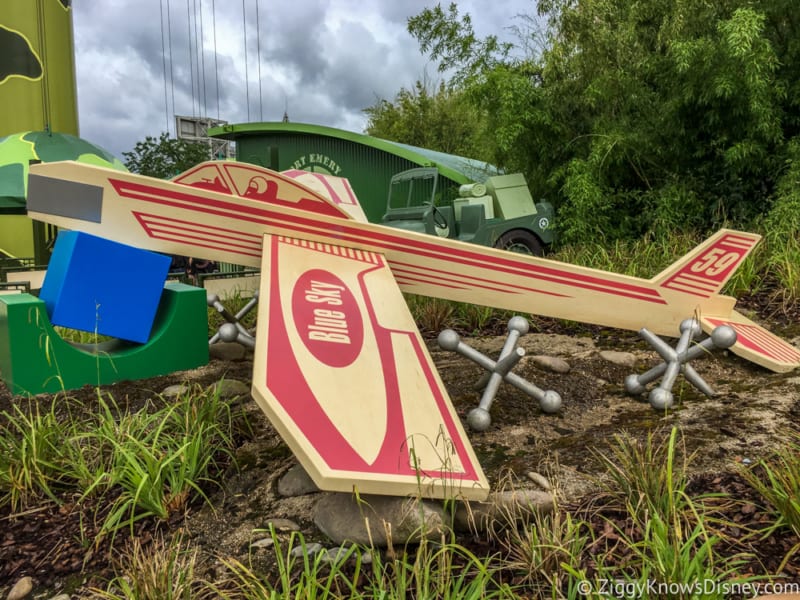 Last up was RC Racer. We didn't get to do it because it was closed, but it just brings you back and forth on the orange U-shaped track in the photo. Again something you could find at any theme park and something I'm not sad we missed: