This is a my latest Toy Story Land Construction Update in Disney's Hollywood Studios. Our last update was only a couple weeks ago, but so much has changed in Toy Story Land since then, that we wanted to show you all the progress happening so you can keep up with it! In fact now the Slinky Dog Trains are visible in the Toy Story Land construction and we can also see a change to the entrance and theming going up on Toy Story Midway Mania exterior.
Thanks to @biorecontruct on Twitter, we were able to get an aerial view of Toy Story Land and see all the construction progress going on so let's take a look!
Here's an aerial shot of Toy Story Land: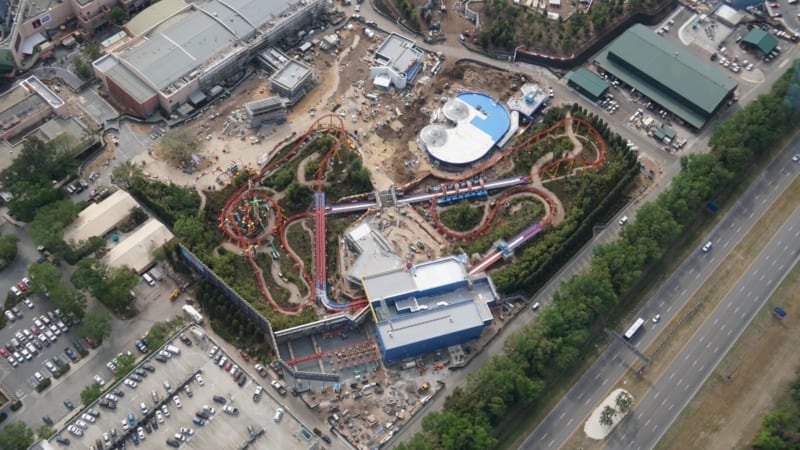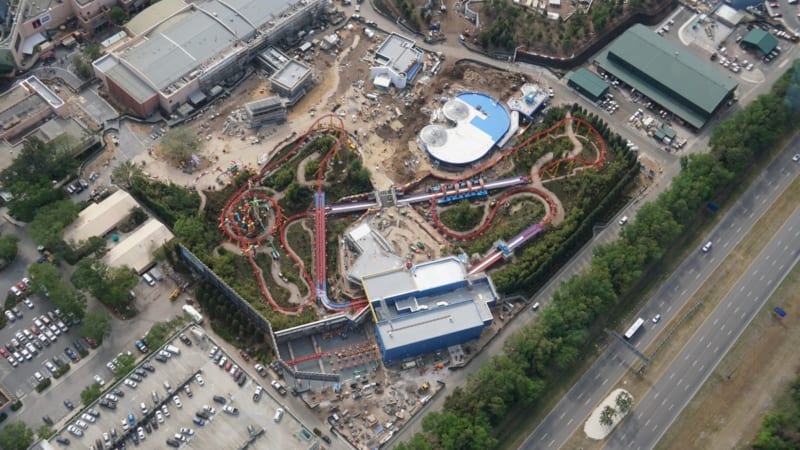 Here you can see the Toy Story Land Entrance next to Toy Story Midway Mania. Notice the construction fence from Pixar Place has been pushed back some into Toy Story Land.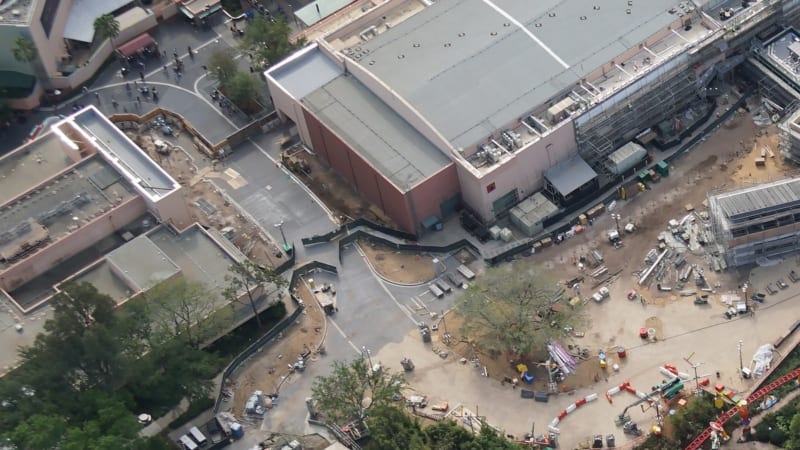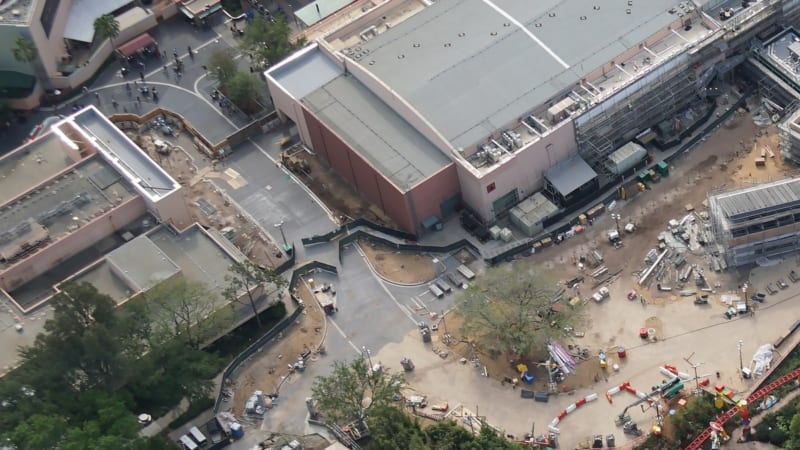 It's nice to know Disney is at least staying close the Toy Story Land model, here you can see some Tinker Toy themed lights near the entrance: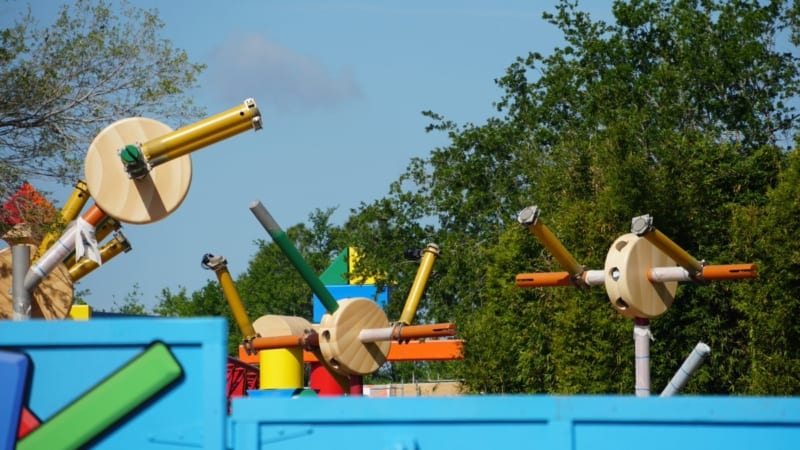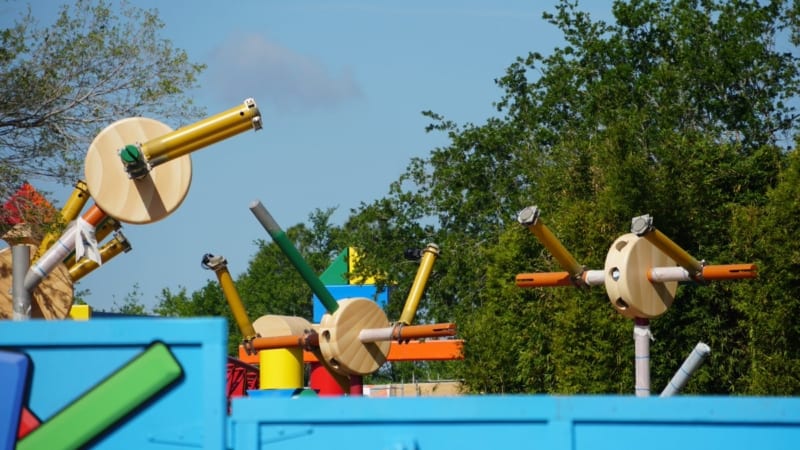 Very similar to what you see in the Toy Story Land Model: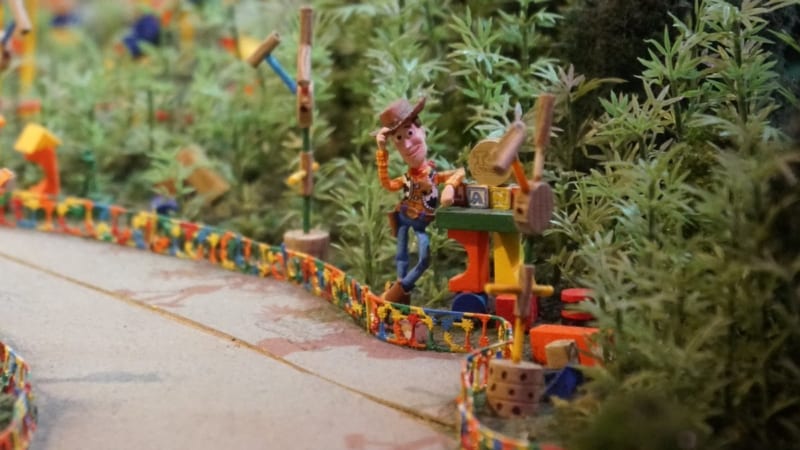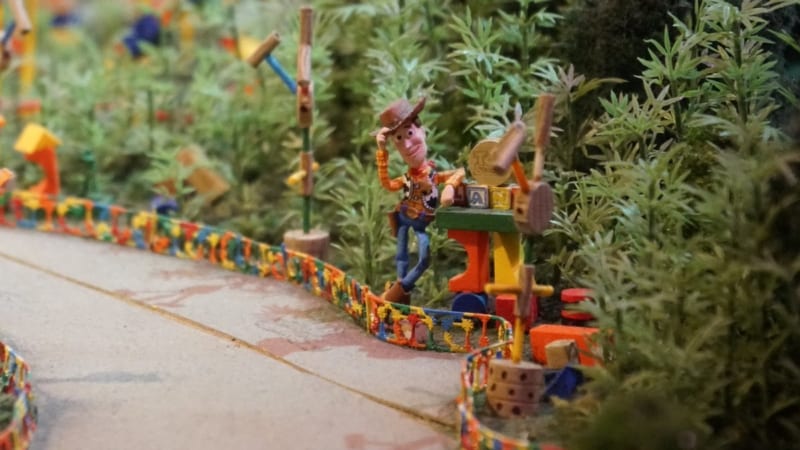 We also know that Woody, Rex and Jessie will be coming to Toy Story Land to greet the guests, and we hope some more Toy Story characters too!
At Toy Story Midway Mania theming is starting to go up not he side of the building's exterior. A closer look seems like it's going to be that wooden fence indicating Andy's backyard we've seen in other shots: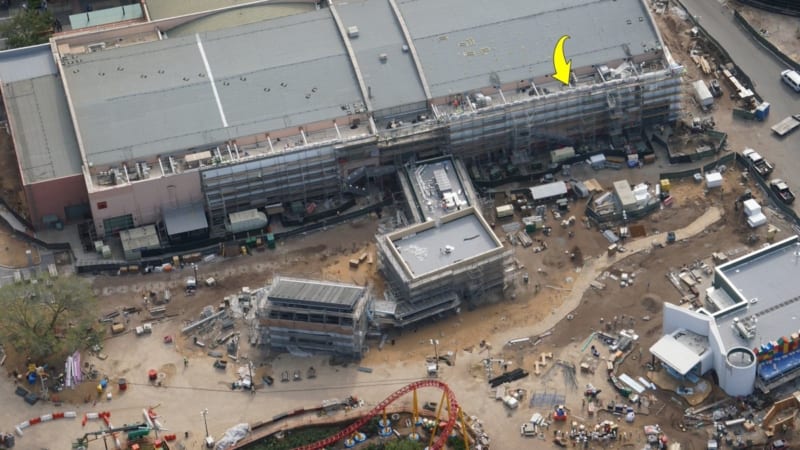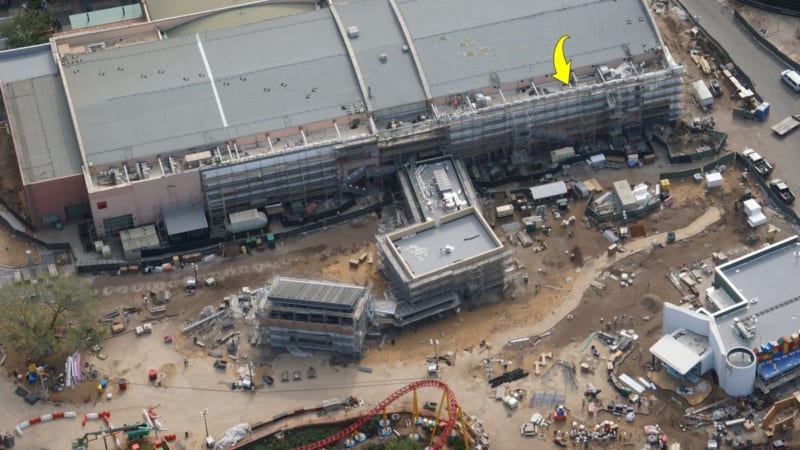 Here's another shot from the model and you get an idea of how it will look: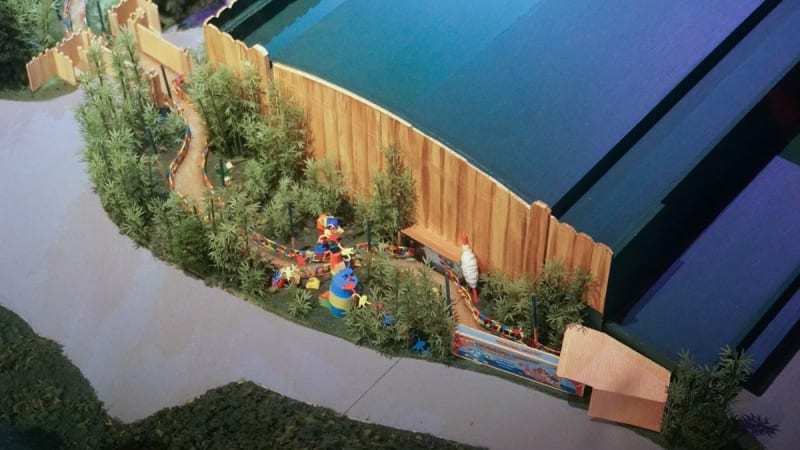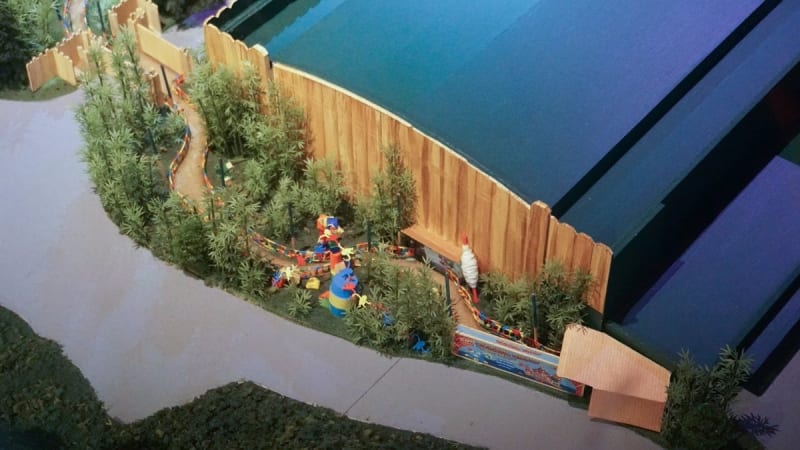 Let's go over to the other attractions and also the quick service restaurant Woody's Lunch Box: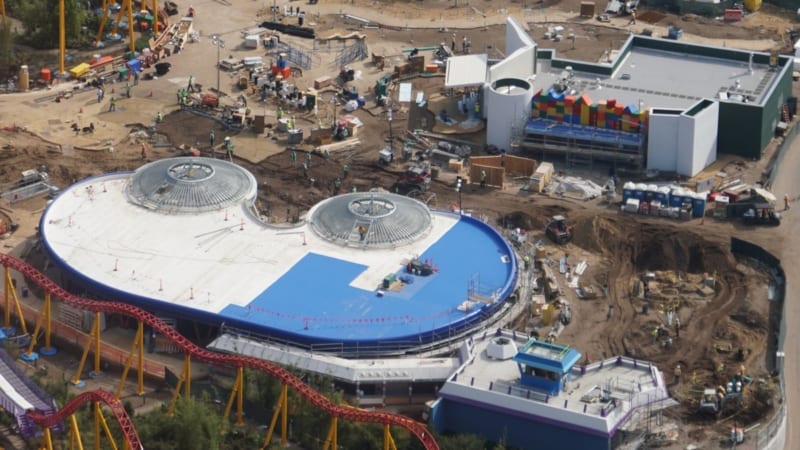 Here we can see Alien Swirling Saucers. The queue for the attraction is the small building on the left. The roof is getting covered in blue and the exterior of the attraction is getting close to what the final version will be: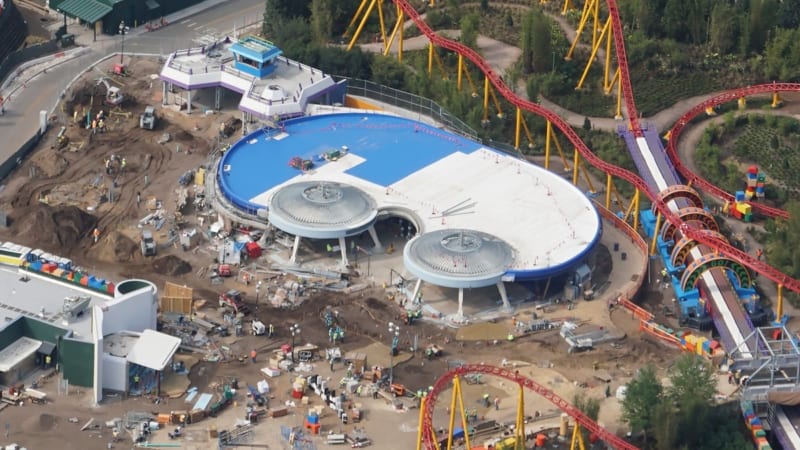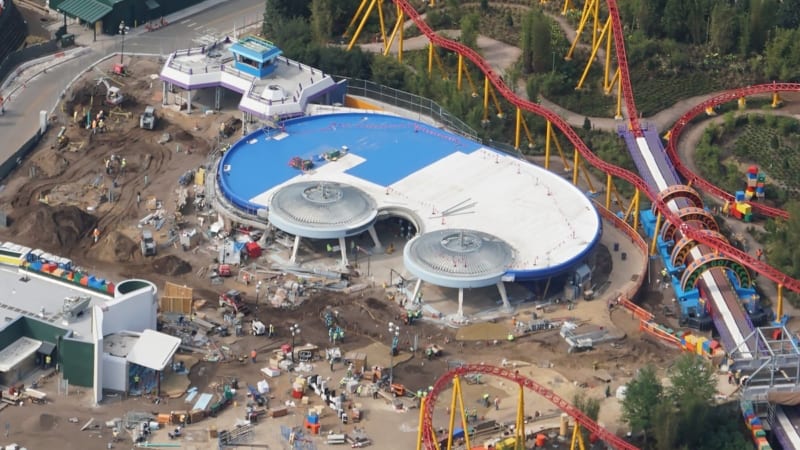 Here's the final version of Alien Swirling Saucers from the Toy Story Land model: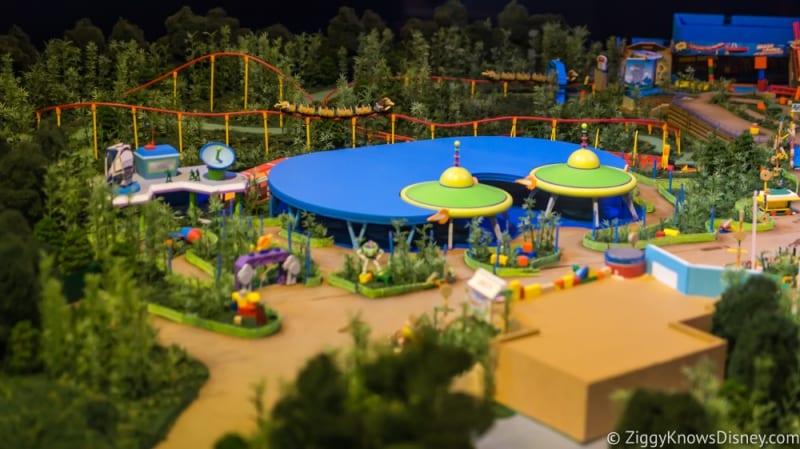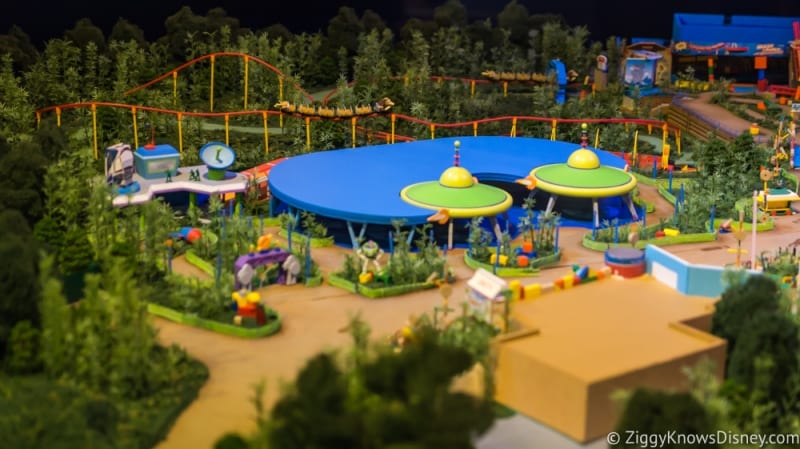 Heading over to Woody's Lunch Box we can see the theming on the exterior of the building is starting to come into place. Colored blocks are visible on one side and the ordering window is starting to take form too: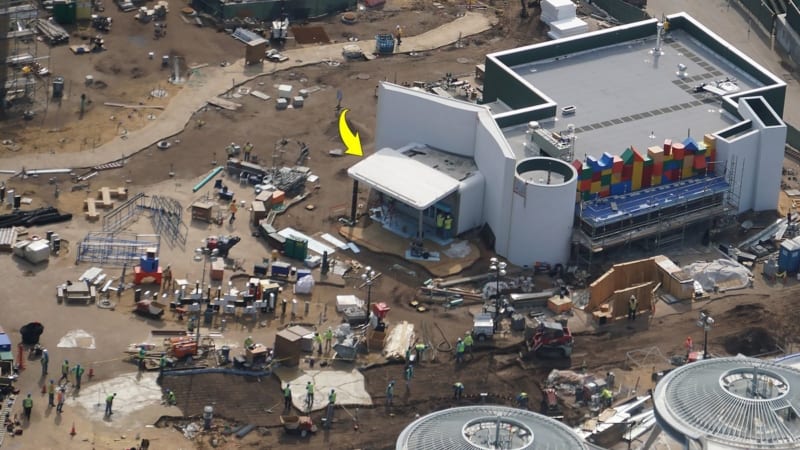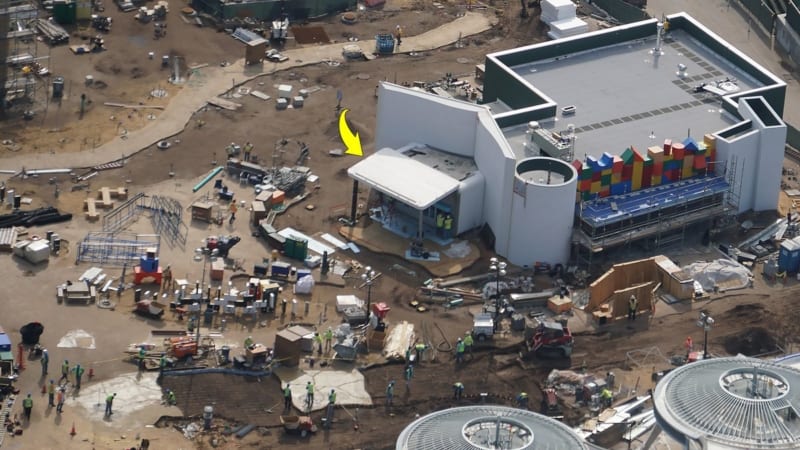 Here's what the final version will look like once done. The two supports holding up the lunch box lid over the ordering window will go away and a thermos will eventually be put in place to hold it up: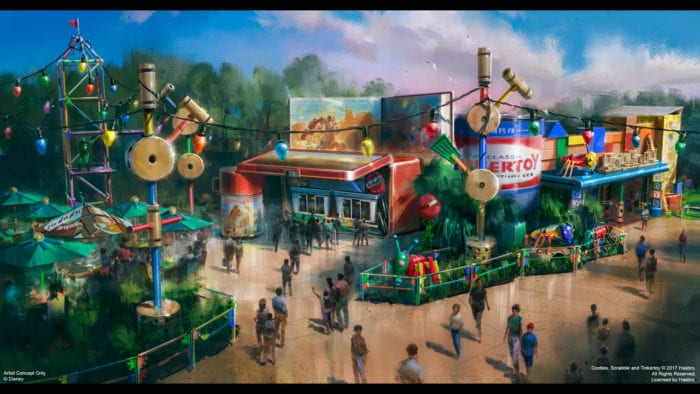 Lastly we head over to our favorite part of Toy Story Land, Slinky Dog Dash Coaster: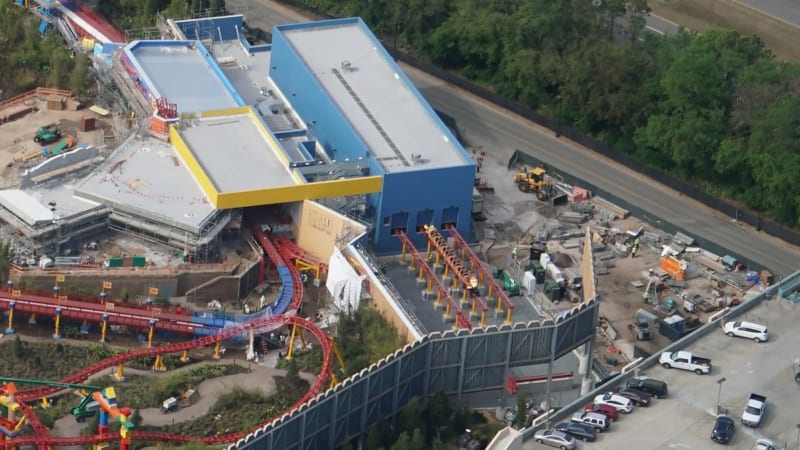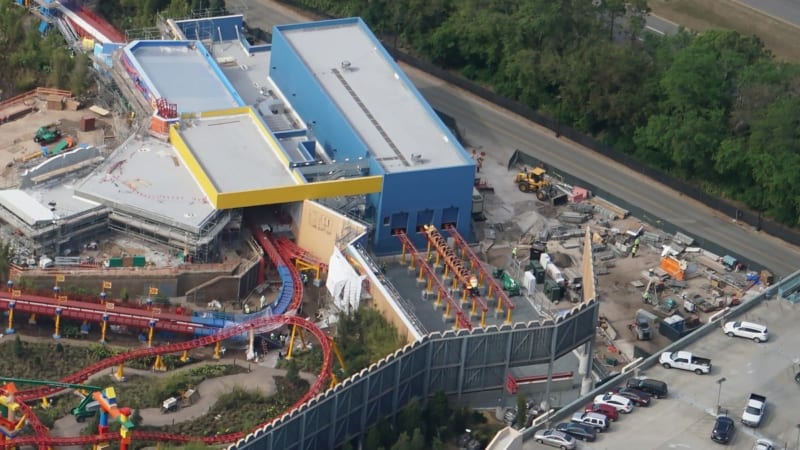 This angle gives us an interesting shot of the Slinky Dog Trains visible behind the station. This is where trains will be held overnight and for maintenance: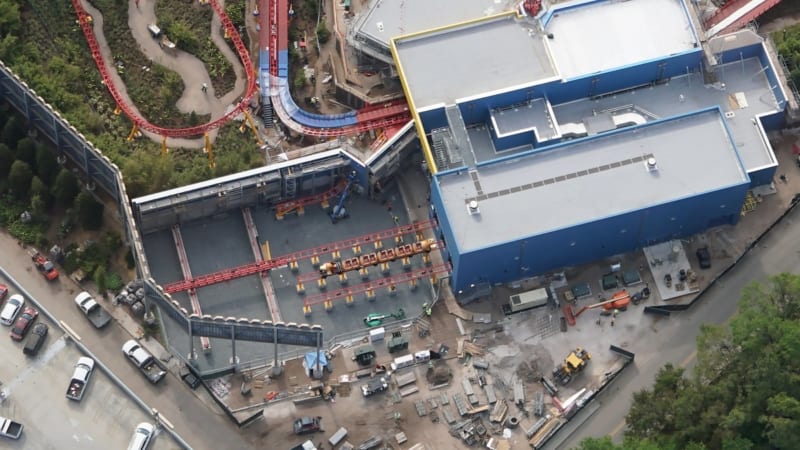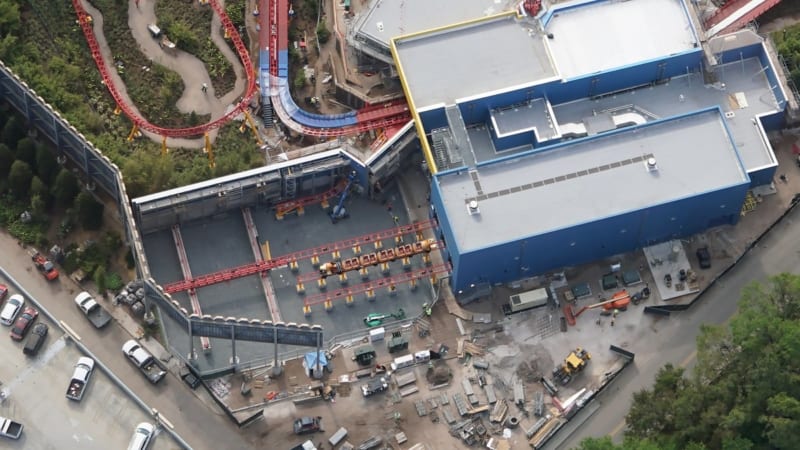 We can also see a cherry picker up over Slinky Dog Dash by the Rex and Jessie figures standing on the blocks. Looks like some workers are putting the final touches on this area as it's pretty much all finished: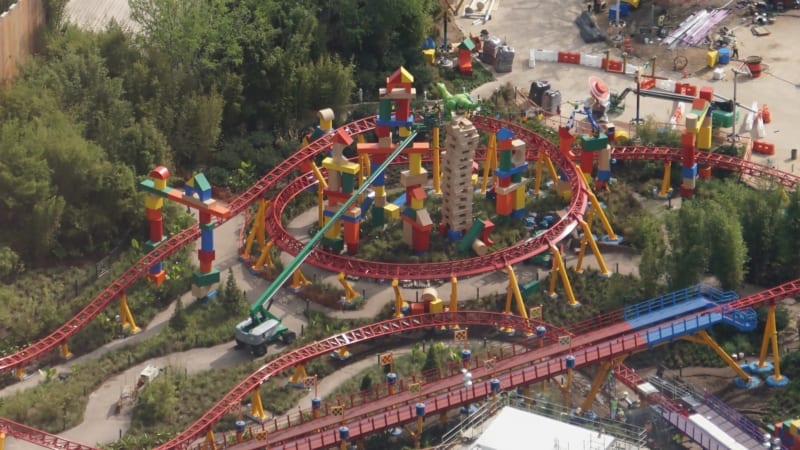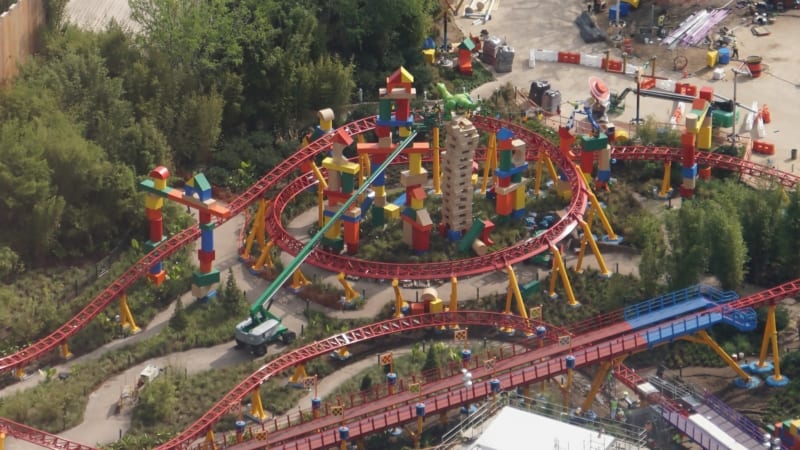 That's it for now, but as you can see progress is being made in Toy Story Land every day. Toy Story Land is Opening June 30th, so now we have less than 100 days left until we can set foot in this new land, and we can't wait!!
Don't forget to check out my latest Disney World Construction Updates including:
Your Thoughts:
I want to know what you think about the Slinky Dog Trains visible in Toy Story Land.
Are you excited to ride Slinky Dog Dash?
When are you going to Toy Story Land?
Let us know in the comments section below!
If you enjoyed this article, as always I appreciate it if you'd share it with others via social media. I work hard at making this website into a useful resource for you and your family to plan your visit to the Disney Parks and I hope it can help you! Thanks 🙂
Photos: @Bioreconstruct