Ever since the announcement that Mickey and Minnie's Runaway Railway is coming to Disney's Hollywood Studios, we haven't seen all that much progress on the project. Naturally that's because it's all taking place inside the Chinese Theater, where the old Great Movie Ride used to be. However what is noticeable this week is the roof work being done to Mickey and Minnie's Runaway Railway outside.
Thanks again to @bioreconstruct over on Twitter, we are able to see these amazing shots from the air, where you can get a whole new perspective on the Disney Parks. Let's see what's going on!
So if you look closely to the top of the roof on the attraction show building you can see some tan-colored paths in rectangular form leading across the roof. Notice the arrow indicating the stairs that have been constructed on the side of the building to give workers access to the roof: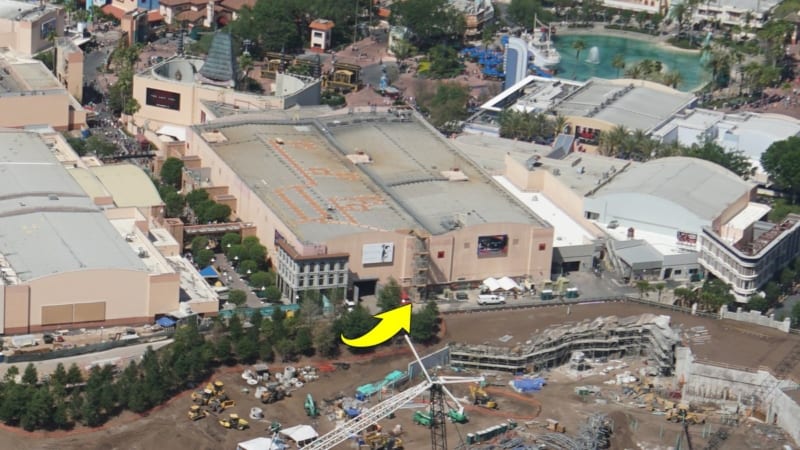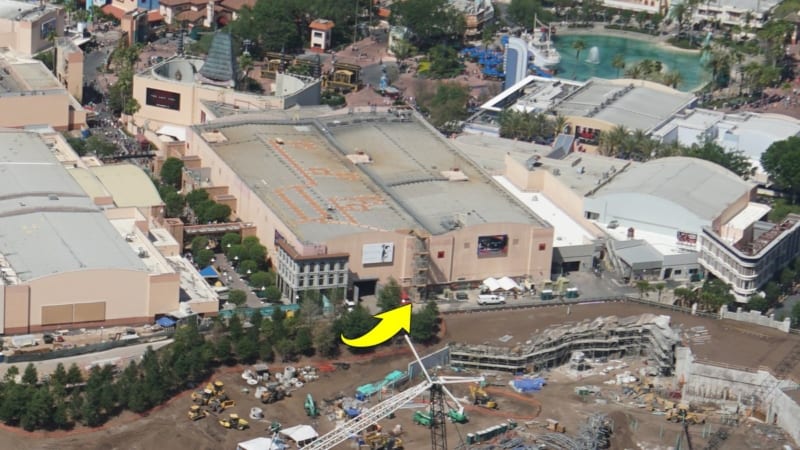 This is definitely new because if you compare the above photo to one from March 24th, those paths and the stairs are not there: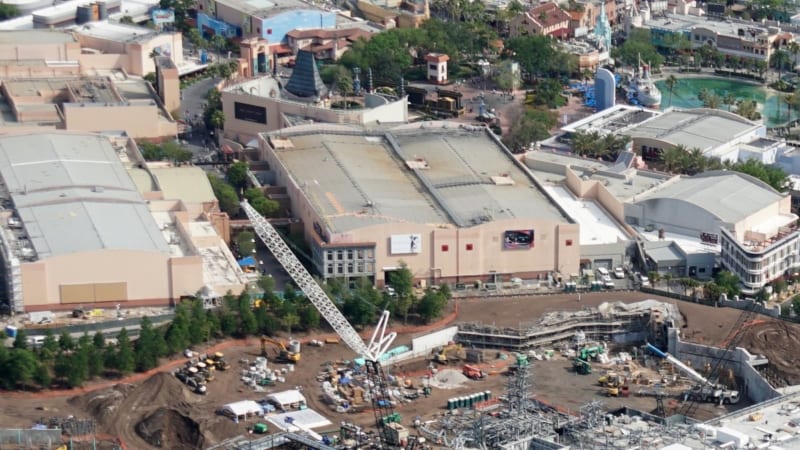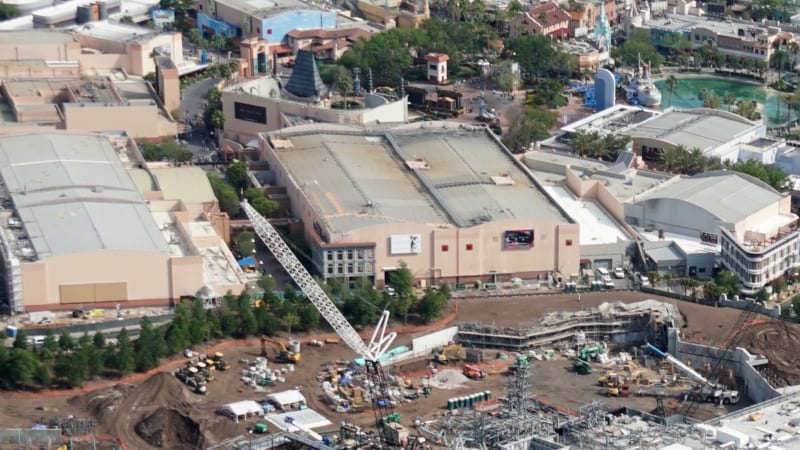 So why is this even important you ask? Who cares?? Well it's not that roof work in of itself is very interesting, but it's what the work is providing for the Mickey and Minnie's Runaway Railway attraction that is. What's likely happening is a new AC/Duct Work is being installed to compensate for the increased heat output expected for the new attraction over The Great Movie Ride.
Mickey and Minnie's Runaway Railway is expected to make use of many screens and projection systems, which will therefore put off a lot of excess heat that the previous chilled water system in the structure cannot handle.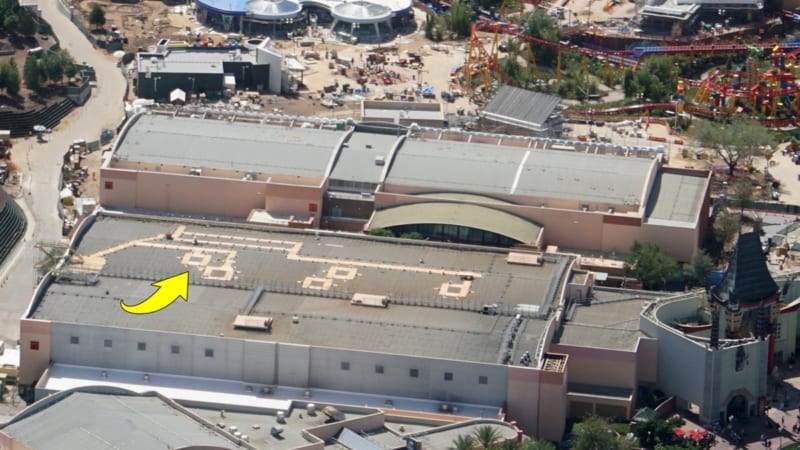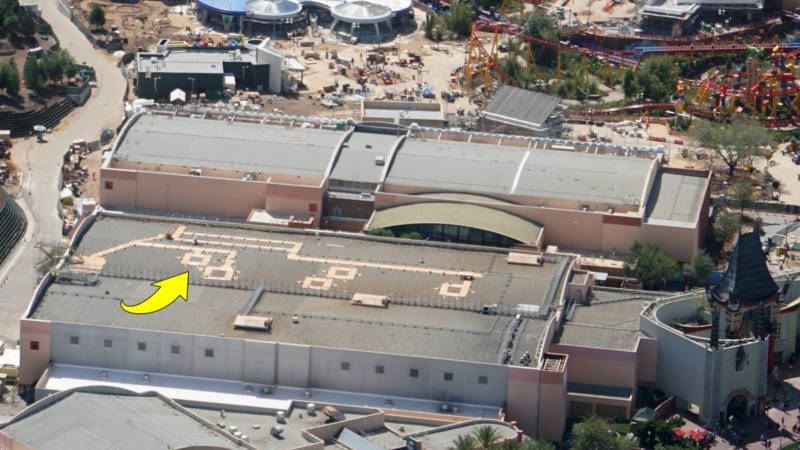 So sometimes little things that the majority of people wouldn't even notice, turn out to be very important and the backbone of how we enjoy our Disney magic in the end! Still no opening date for Mickey and Minnie's Runaway Railway, except 2019. We're expecting late Spring, possibly May. We'll let you know as soon as we hear something!
Don't forget to check out my latest Disney World Construction Updates including:
Your Thoughts:
I want to know what you think about the Roof Work being done to Mickey and Minnie's Runaway Railway.
Are you looking forward to this attraction?
What do you think the show scenes will be like?
Let us know in the comments section below!
If you enjoyed this article, as always I appreciate it if you'd share it with others via social media. I work hard at making this website into a useful resource for you and your family to plan your visit to the Disney Parks and I hope it can help you! Thanks 🙂
Photos: @Bioreconstruct