This is a Toy Story Land Construction Update. With just under 70 days left till the Toy Story Land opening on June 30th, there is still a ton of work left to be done! In this report we are going to show you all the latest construction updates for Toy Story Land including some Rex theming added to Slinky Dog Dash, work being done to the entrance and lights tested at night.
Since our last update, we found out a whole lot of new information about Toy Story Land, probably my favorite being we got a look at the Full Menu for Woody's Lunch Box, and I can't wait to try it all!! The big news of the day was the Toy Story Land Entrance Sign being installed, and the Woody Figure is here too! Now we're just waiting for Woody to get put on it!
Thanks to @biorecontruct on Twitter, we have some great aerial shots of Toy Story Land and all the construction progress to the 3 attractions: Slinky Dog Dash, Alien Swirling Saucers and Midway Mania. Let's jump right in!
Here we have an aerial shot of Toy Story Land and we can pretty much see everything in there. It's not the biggest land, but the theming will really be key as to whether or not guests are delivered a great experience or not.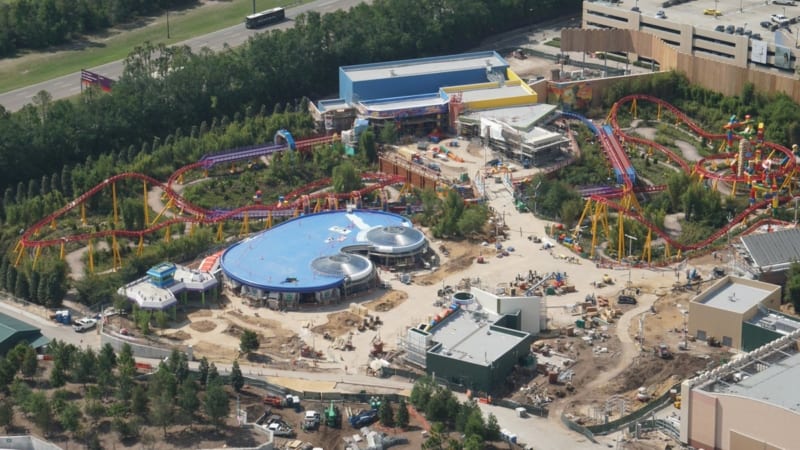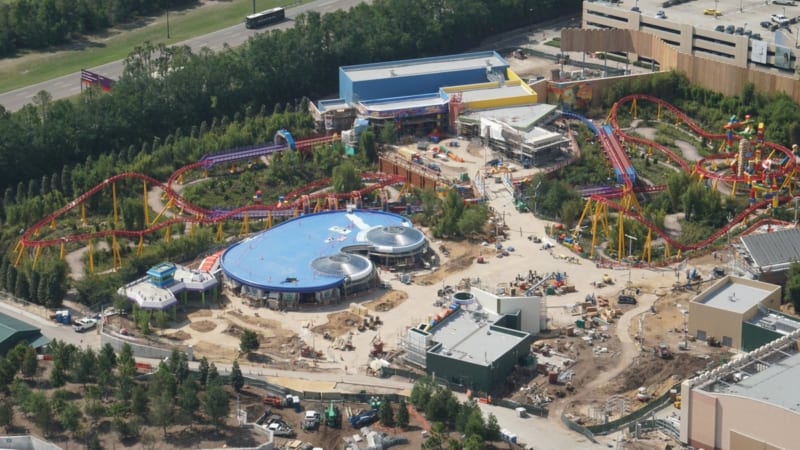 I have a lot of people asking if it will be ready in time for the opening. Although it does look like there is still a lot to do, it's not as bad as you think. There's a lot of dirt still, but they will pay over that for the sidewalks and throw down some sod in a matter of days when they decide to do it. Also the attractions are almost done, with mostly cosmetics left: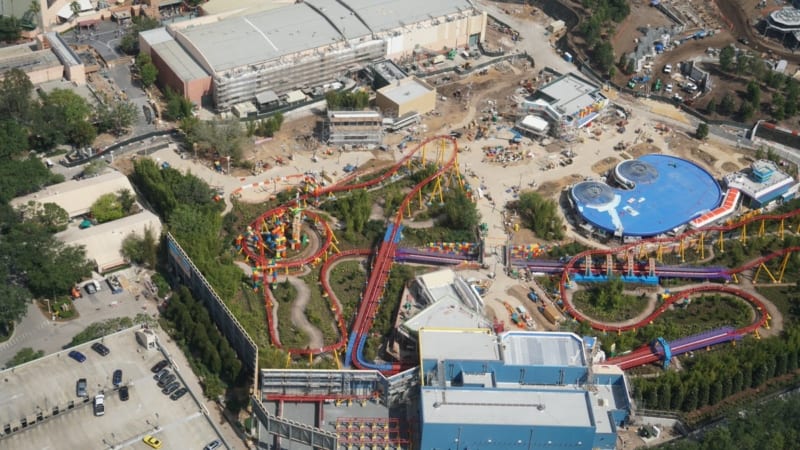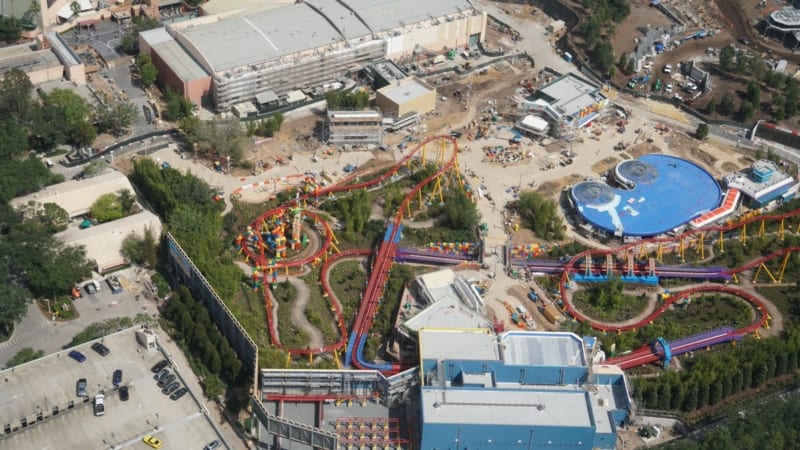 Let's look at the front of the land were we can see work being done to the Toy Story Land Entrance off Pixar Place: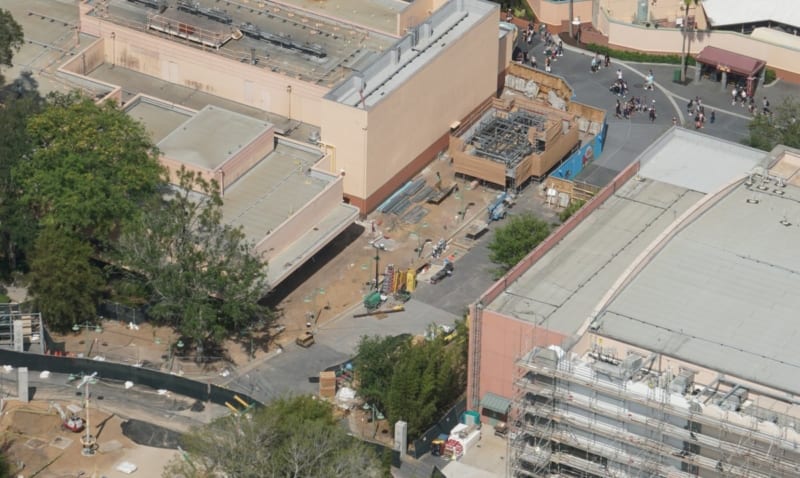 This will be the primary access into Toy Story Land, with another way accessible from Star Wars Galaxy's Edge: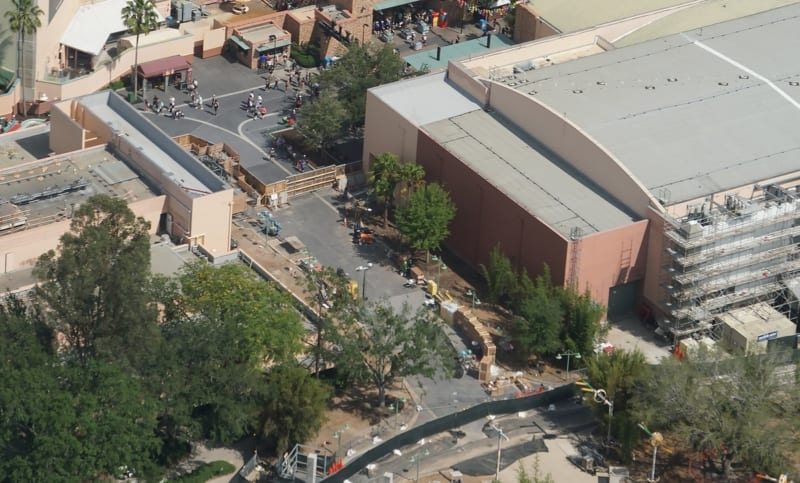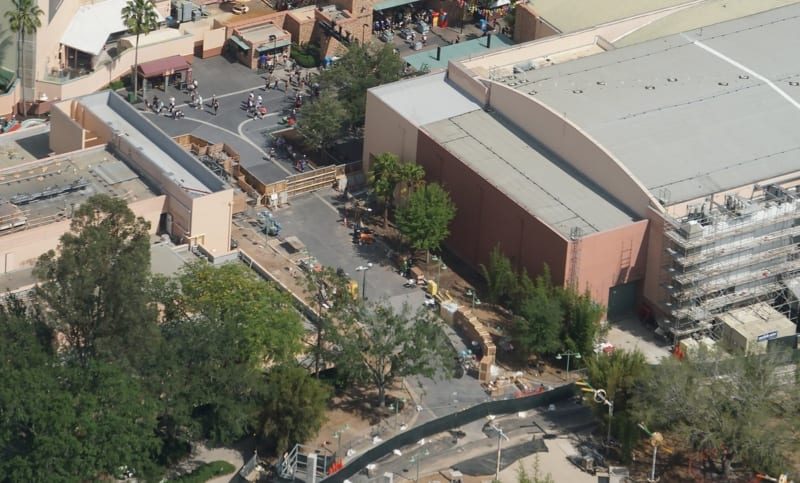 A look at the Toy Story Midway Mania building shows more of the wooden fence pieces which will form a wall around the attraction building. There will also be trees at the bottom which will hide the rest of the building: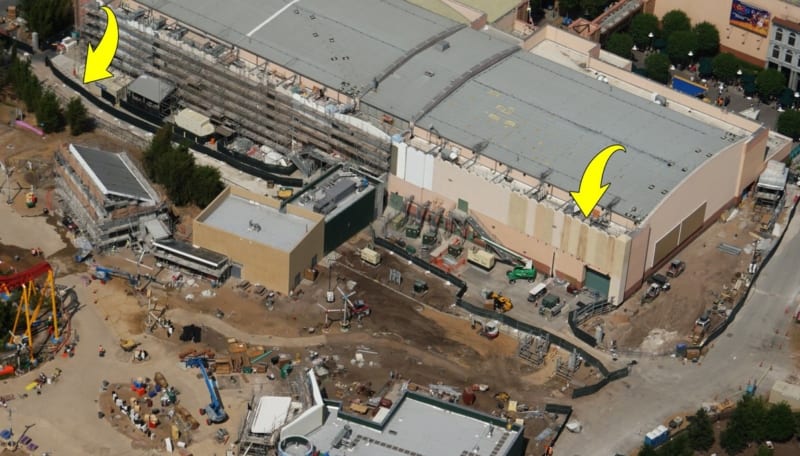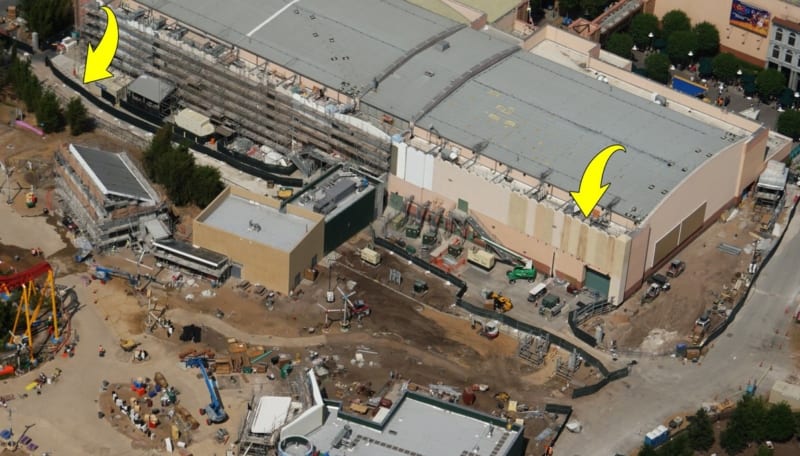 Everything looks good at Alien Swirling Saucers. You can see the attraction queue has gotten some attention on the left, and the 2 domes on the roof of the building are taking form. We can't really see inside the building but not too long ago we saw some of the theming elements for the attraction arriving into Hollywood Studios.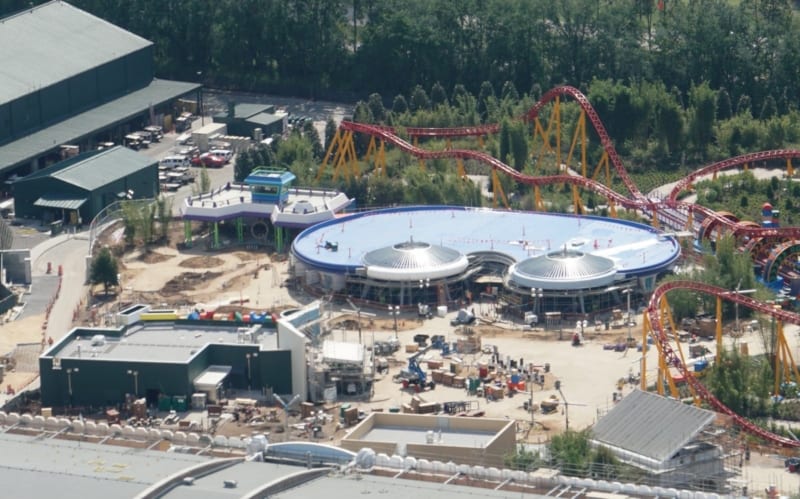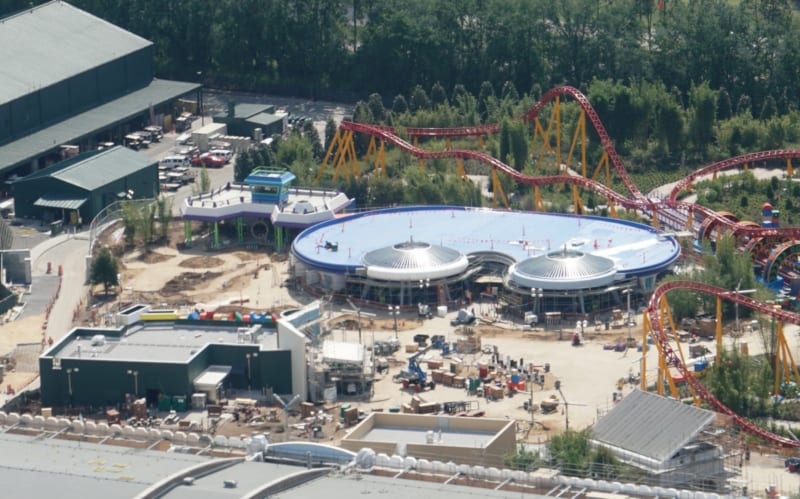 While the attractions will be great and all, Woody's Lunch Box is a place I am going to be spending a whole lot of time at for sure!! Character theming has been added to the wall above the order window: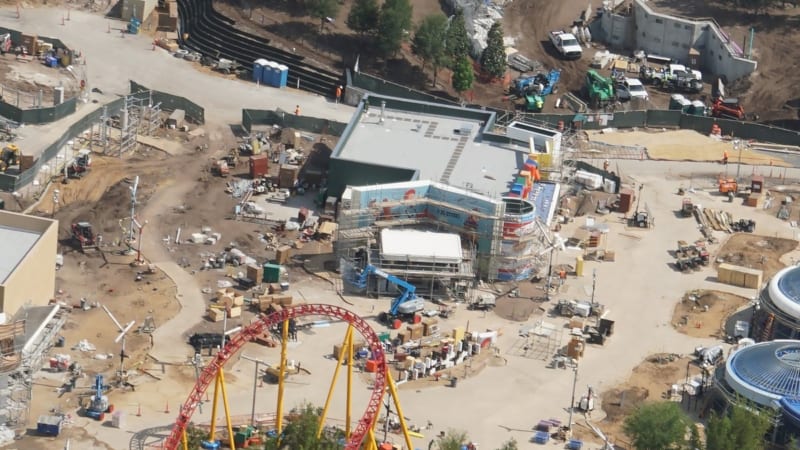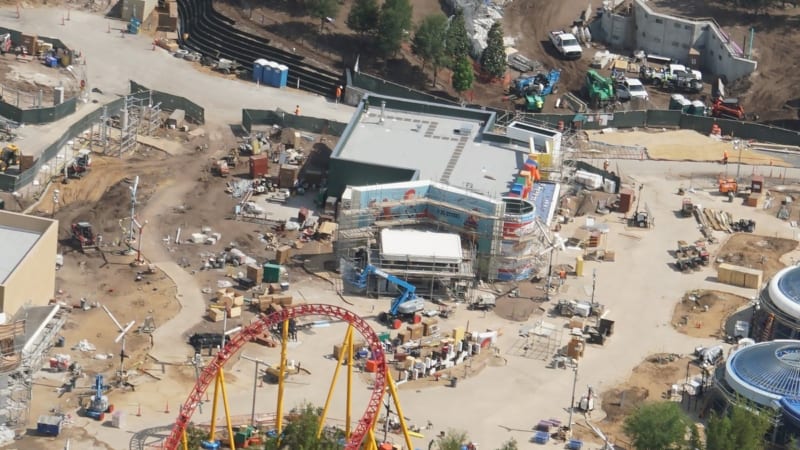 and more around the sides: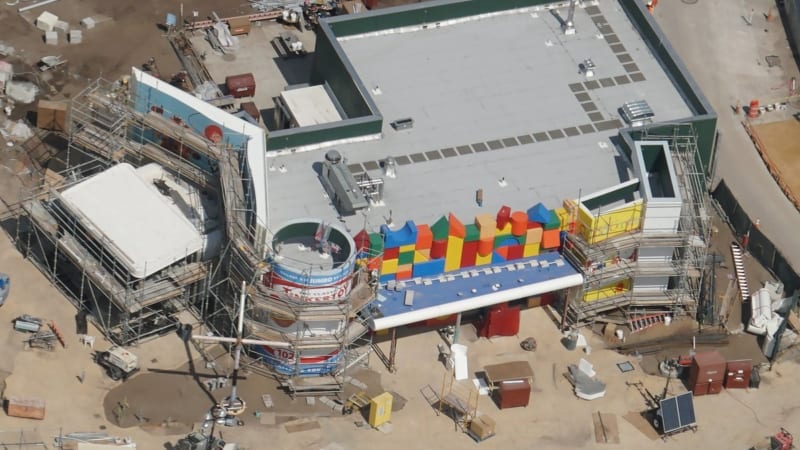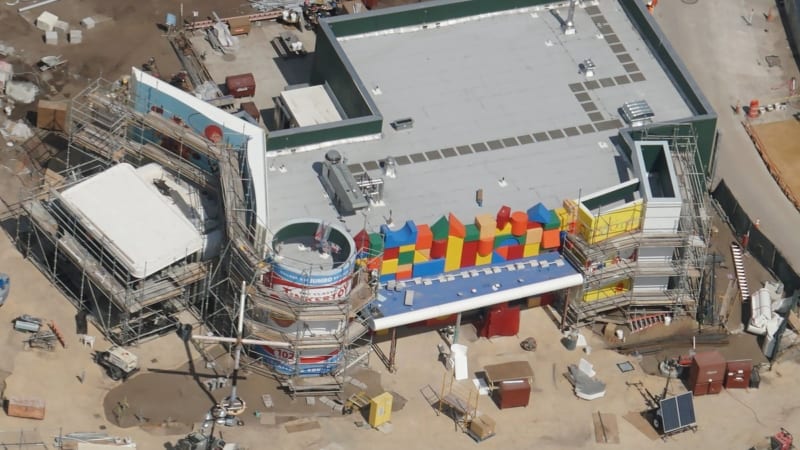 Now we're looking at the station and queue for Slinky Dog Dash coaster. This too makes progress every day and the yellow arrow arrow is pointing at Mr. Mike, and Mr. Spell is just across the track in yellow: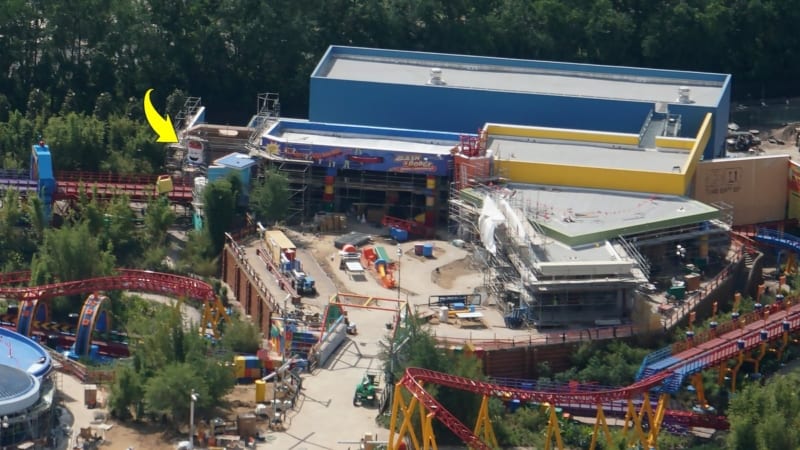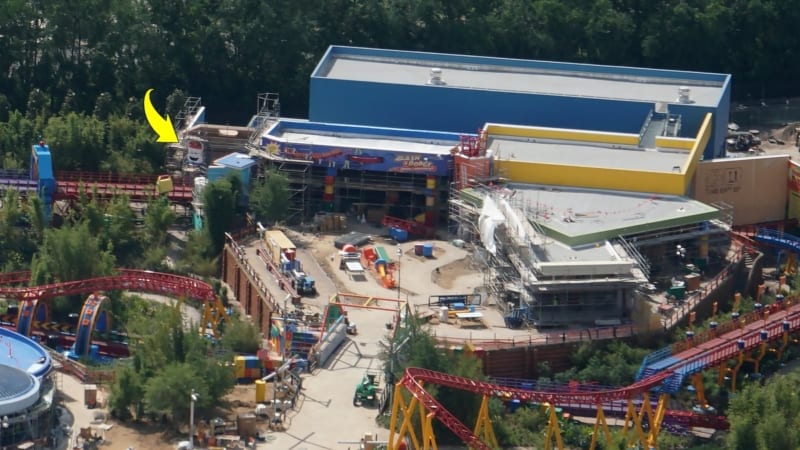 Around the corner we can see the new Rex theming that's been added to Slinky Dog Dash coaster. He looks terrifying to me for sure!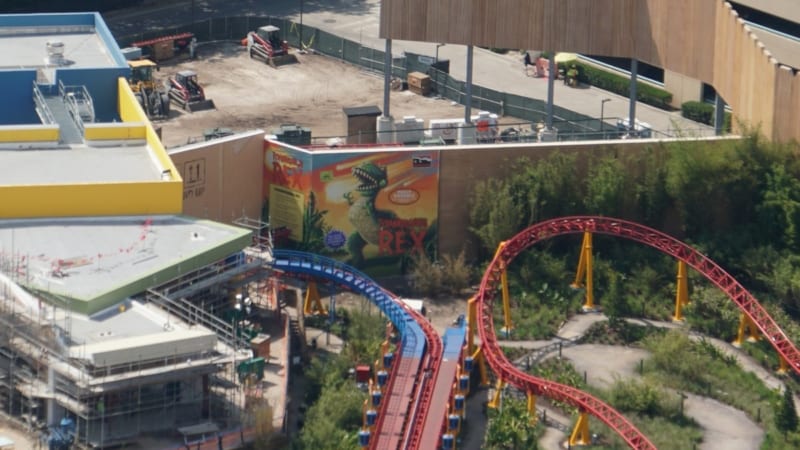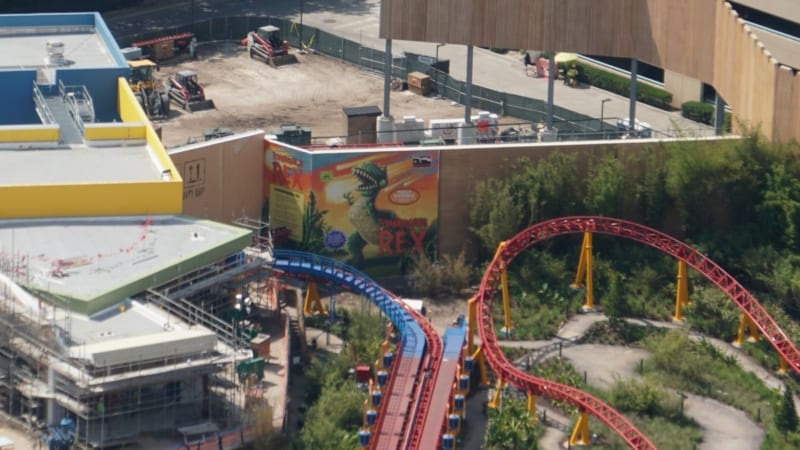 Lastly, this is a view of Toy Story Land from outside and you can see that some of the lights are being tested in the land. I always like the parks better at night, and I can't wait to explore Toy Story Land that way too!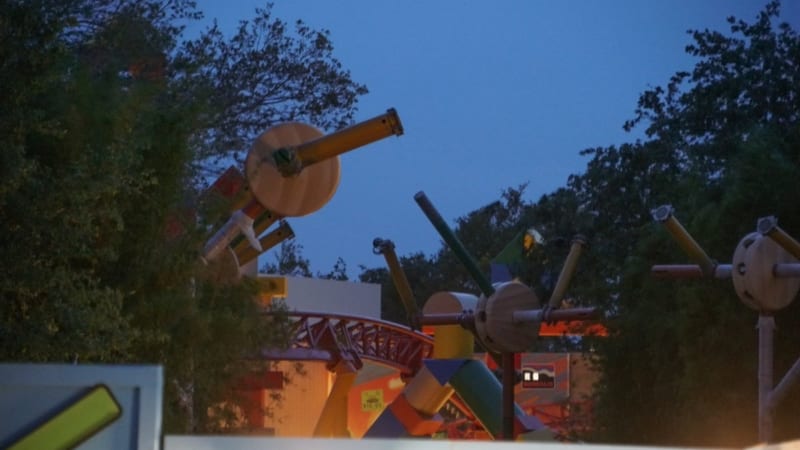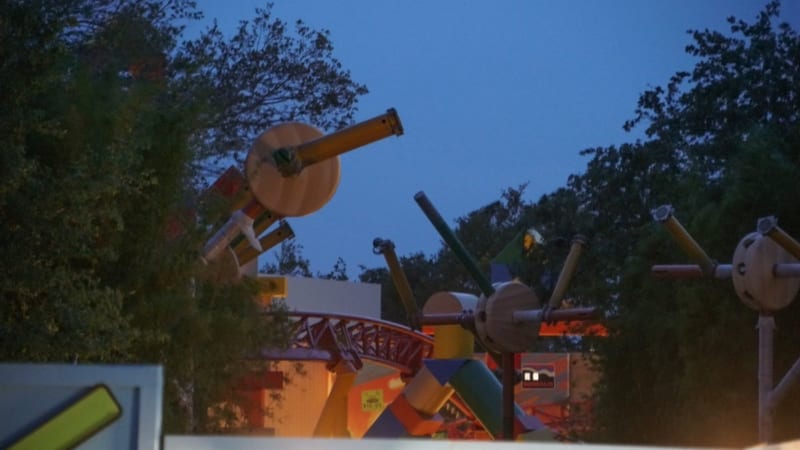 We are at just under 70 Days till the opening so we'll continue to bring you updates on what's happening in Toy Story Land, and we'll have lots of live coverage from the opening on June 30th. Check out the full prices for the Woody's Lunch Box Menu here. And don't forget that FastPass+ Reservations for the Toy Story Land attractions are now available so check out my in-depth Toy Story Land FastPass+ Strategy Guide to help you get the best of your visit.
Don't forget to check out my latest Disney World Construction Updates including:
Your Thoughts:
I want to know what you think about the Rex theming added to slinky dog dash in Toy Story Land.
What part of Toy Story Land are you most looking forward to?
Which attraction?
Let us know in the comments section below!
If you enjoyed this article, as always I appreciate it if you'd share it with others via social media. I work hard at making this website into a useful resource for you and your family to plan your visit to the Disney Parks and I hope it can help you! Thanks 🙂
Photos: @Bioreconstruct