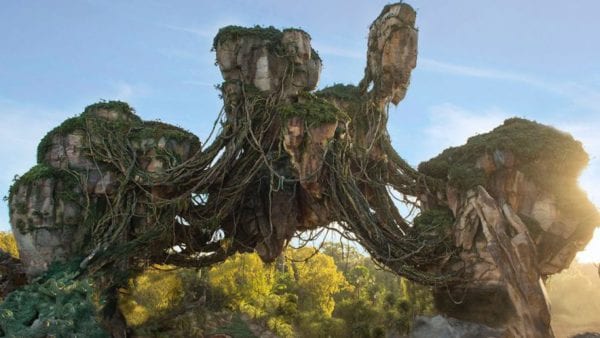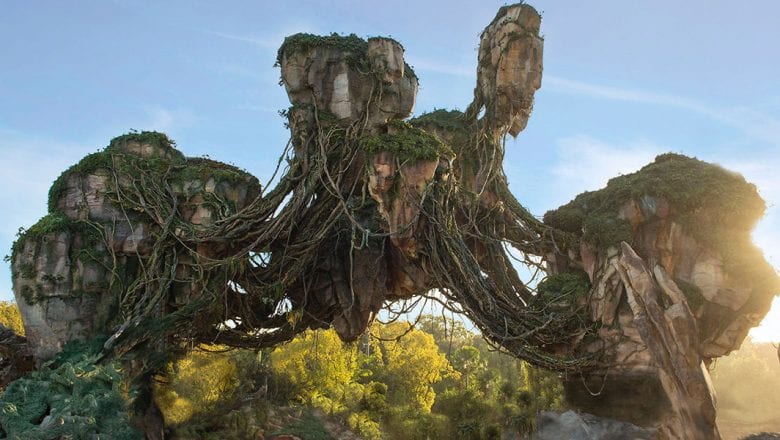 Opening day is upon us for Pandora: The World of Avatar in Disney's Animal Kingdom and with it comes questions about it's attractions Flight of Passage and Na'vi River Journey and which ones to use your precious FastPass+ on. Sometimes the whole system can be difficult to understand so I wrote this Pandora World of Avatar FastPass+ Strategy and Tips article so that you can make the best of your time and won't miss any of the attractions.
Which Pandora World of Avatar Attraction is Better for FastPass+?:
Before Pandora: The World of Avatar came to town, FastPass+ was pretty straightforward at Disney's Animal Kingdom, the biggest 3 attractions to use a FastPass+ on were Expedition Everest, Kilimanjaro Safari and Dinosaur, while some also started using them on Rivers of Light this winter too. Now with Pandora it's a totally different ballgame.
The 2 Pandora: The World of Avatar attractions are:
Flight of Passage
Na'vi River Journey
Both of them are going to be crazy busy this Summer and for years to come. In fact if you remember back from last year when Frozen Ever After opened in Epcot, the lines got up to 5 hours long or more. That's a ridiculous amount of time to spend in line, and even though Flight of Passage has the coolest queue in all of Walt Disney World, 5 hours to explore it seem excessive.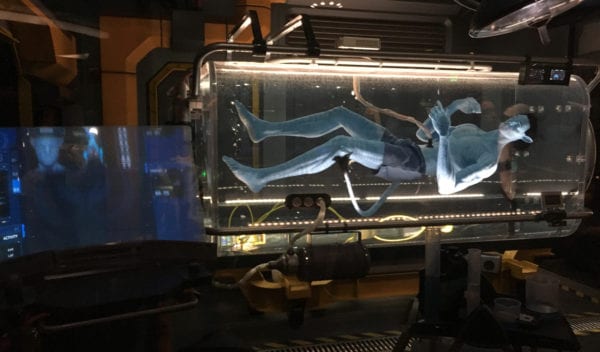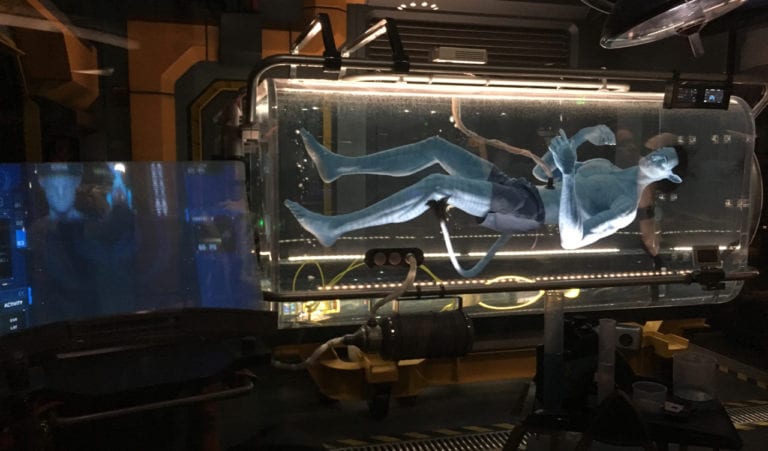 Flight of Passage is a flight simulator ride which can be best described as "Soarin' Around the World on Steroids". It's definitely the more "thrill ride" between the two Pandora attractions. While I wouldn't say it's scary, it is a little bit more intense than Soarin' so if that is the limit to your thrill seeking then you might want to skip Flight of Passage. Riders are strapped into a ride system that's very similar to the one for Tron in Shanghai Disneyland which resembles something like a motorbike. There are 4 simulation theaters with rows of these bike ride-systems lined up and guests are lifted out and suspended while riding. It is a truly unreal feeling and something anyone who loves rides can't skip. Again I don't find it scary, but some might. It though has quickly become maybe the most popular attraction in all of Walt Disney World.
Na'vi River Journey is a much tamer attraction, think something like Pirates of the Caribbean in the Pandorian Jungle. Much calmer than Flight of Passage and very focused on the amazing visuals of the bioluminescent forest. The reviews have been mixed, with some calling it boring, and some loving it. I for myself really like it, and it has the most unbelievable animatronics of any Disney ride before. This is not scary and something the whole family can do for sure, from toddlers up to grandparents.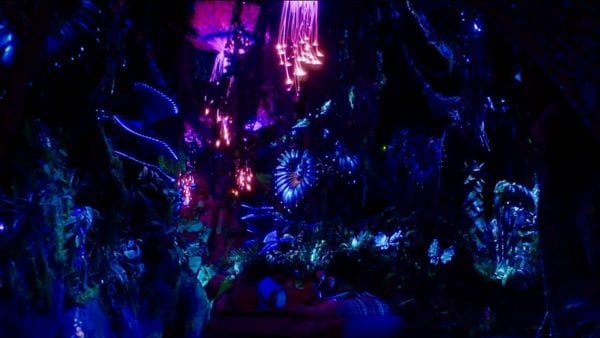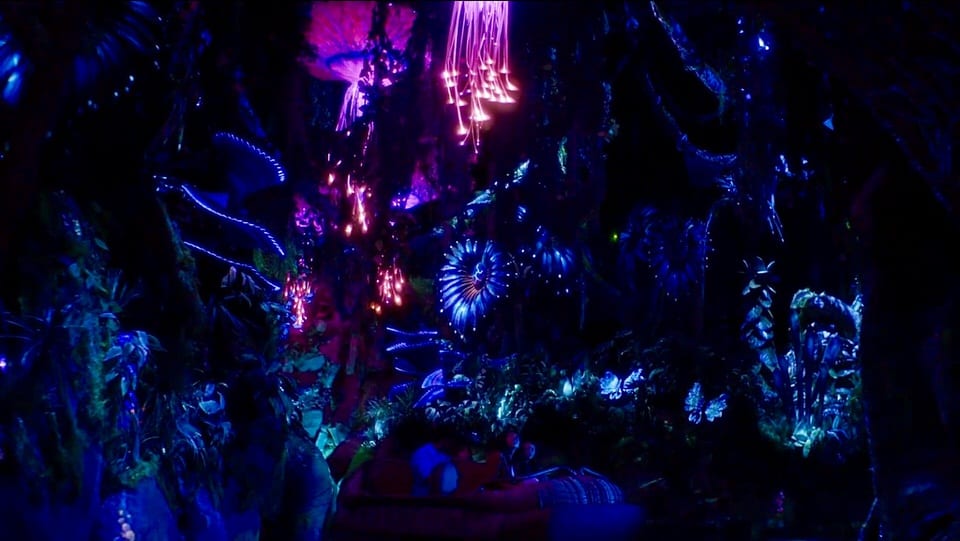 The new change with Animal Kingdom now that Pandora is open is that they've introduced a tier-like system, meaning you can't book a FastPass+ for both Flight of Passage AND Na'vi River Journey at the same time. You have to choose which one you want the FastPass+ for, and which one you are willing to wait in line for.
It's my guess that from it's popularity so far during the soft-openings that Flight of Passage is going to be the one with the longer line. Ride capacity is anywhere from 1100 – 1900 riders per hour, which is lower than Soarin' Around the World in Epcot, but that's if it's running 100% and 4 theaters at the same time. Because of the nature of the ride you have to expect hiccups and some breakdowns so a max of 1500-1600 is more realistic to me.
The Na'vi River Journey which has 8 person boats, supposedly has a ride capacity of 2100 riders, but that too is probably more in the realm of 1500-1600.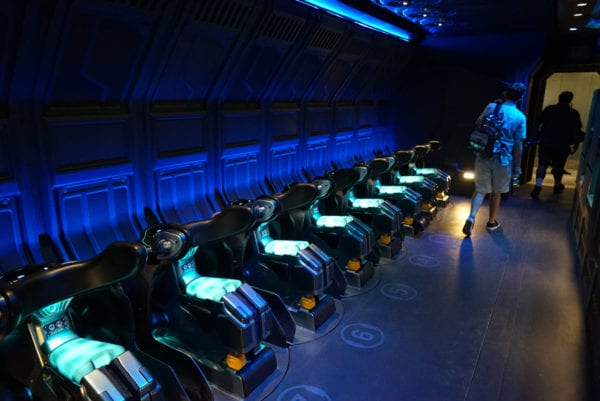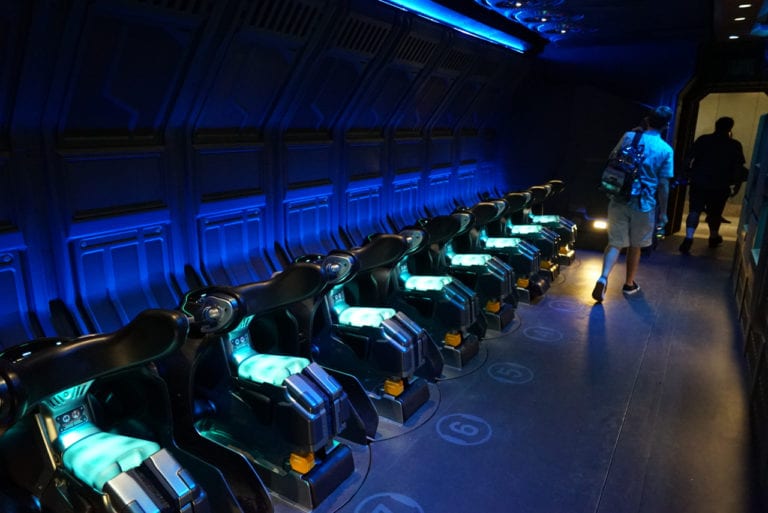 What should your Pandora World of Avatar FastPass+ Strategy be?:
Each guest's strategy is going to depend on a couple factors: Do you want to ride both Flight of Passage and Na'vi River Journey? Are you staying at a Disney Resort or off property?
If you are staying at a Disney Resort then you have a definite advantage over the others who aren't because you can make your FastPass+ reservations 60 days before the start of your vacation. This is just one of the many reasons why you need to stay at a Disney Resort when you come.
If you are staying off-site then you can only book your FastPass+ reservations 30 days before your trip to that park. This is going to put you at a significant disadvantage with others staying on property because they have at least a 30 days jump start on you to book the Pandora attractions.
To give you an example, as I writing this article now(May 2019), I'm looking 30 days out at Flight of Passage and there isn't even one reservation available in the next 30 days…all booked up. Na'vi River Journey you can find, but even those are scarce. That means that if you're staying off-site in the next 30 days you have no choice but to wait in line for Flight of Passage.
Another big advantage to staying on-site is that you can take advantage of Disney's Extra Magic Hours they have setup for Pandora. Usually every Saturday and even some Mondays, the Animal Kingdom is open from 8-9am for Disney Resort guests only. Take advantage of this opportunity and go before the outside crowds can get in.
Disney is also experimenting with Nighttime Extra Magic Hours at the Animal Kingdom at least from May 27th – July 4th from 11pm – 1am. If you can find a way to stay late then you will have a much better opportunity to get on the attractions by coming late.
This will also give you a chance to experience Pandora at nighttime which is going to blow you away the way that all the trees and plants light up at night. It's a must do! FastPass+ will not be available during these Extra Magic Hours though so you'll have to rough it in line. I'm hoping these late night Extra Magic Hours get extended past the beginning of July. I suggest you do one late night during your trip and then have the next day be a sleep-in/pool day.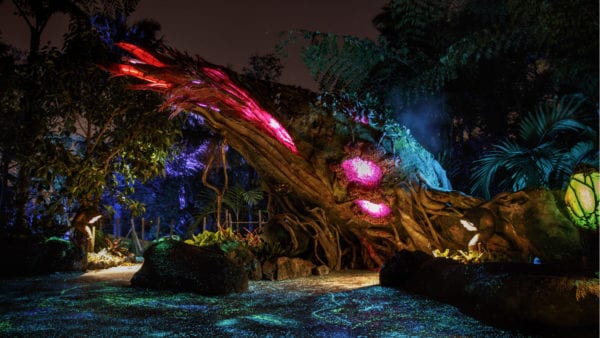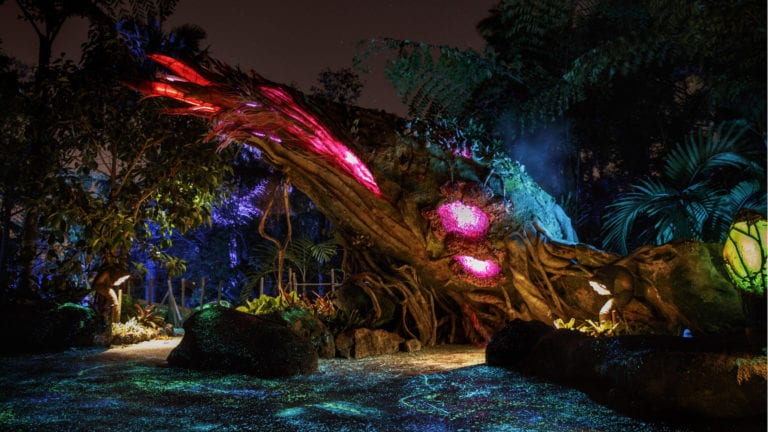 Staying onsite:
If you are at a Disney Resort then I would be on the My Disney Experience App at 7am the morning my 60 day window starts. Of the two you should reserve Flight of Passage as there should be some availability if you are online right away. The more days into your vacation your Pandora day is, the better chance you'll have of landing a Flight of Passage FP, because it will really be 63, 64, etc. days ahead of time.
Staying off-site:
If you are going in the Summer of 2019 you probably have no choice but to use your FP for Na'vi River Journey seeing as Flight of Passage FPs are disappearing almost instantly. That said, make your FP for Na'vi and then plan to arrive to Animal Kingdom at least 30 min before the rope drop. Make a b-line for Flight of Passage first, which should only be about a 30 wait if you are there at opening. Then hit Na'vi River Journey with FP after that.
Final World of Avatar FastPass+ Tips:
In both cases I would make Animal Kingdom a 2 day park. That way you can book a FP for Flight of Passage one day and Na'vi River Journey the other day and be sure not to miss or have to stand in line for either. You can work it so that way you can experience Pandora once in the day and once at night too, which is an absolute must imo!
Planning 2 days will give you a better chance to ride both attractions in the case there are mechanical problems and ride shut-downs on the day you schedule to go, which is highly likely at the beginning.
Flight of Passage has a single-rider line too so if you are the only one in your party interested in it, then you will be able to cut some of the crowds that way.
There are some height and weight concerns to keep in mind with Flight of Passage as well. It's been well documented so far that many guests have not been able to ride it because the harnesses the ride system uses do not accommodate bigger guests. Recent reports are that about 20% are getting turned away. That's a lot of people! This isn't to say if you are a bigger person you won't be able to, but you can now check when getting in the queue because they are installing a test bike to if in doubt you can try it out before making the long wait in queue.
Overall if you are able to, Flight of Passage would be my FastPass+ choice because I think it has the potential for absurdly long waits. If you can't get one then book Na'vi River Journey and get there when the park opens for Flight of Passage or do it during the Late Extra Magic Hours when the park has mostly emptied out. Whatever situation you are in, the one thing to remember is you NEED to make some kind of FastPass+ reservation in Pandora, otherwise you risk waiting in line a long time. I'm sure though that you are going to LOVE Pandora: The World of Avatar! After so much resistance from the Disney community the past 5 years, a lot of people are eating crow, if they ever admit it!
This is my Pandora World of Avatar FastPass+ Strategy. Click here for General Walt Disney World FastPass+ Strategies and Tips.
What's your FastPass+ strategy?
Your Thoughts:
I want to know what you think about the my Pandora World of Avatar FastPass+ Strategy. Are you planning on going to Pandora this year? What strategy have you used or are you going to use? Let us know in the comments section below!
If you enjoyed this article, as always I appreciate it if you'd share it with others via social media. I work hard at making this website into a useful resource for you and your family to plan your visit to Walt Disney World, and I hope it can help you! Thanks 🙂
Photo Credit: Some photos were from Attractions Magazine and some from the Disney Parks Blog