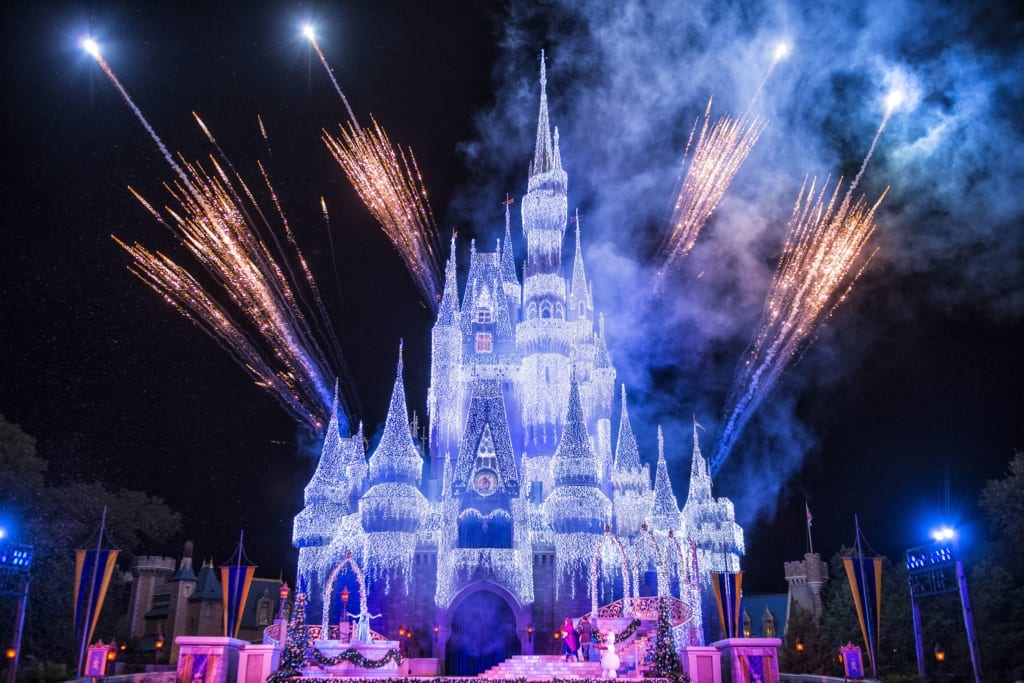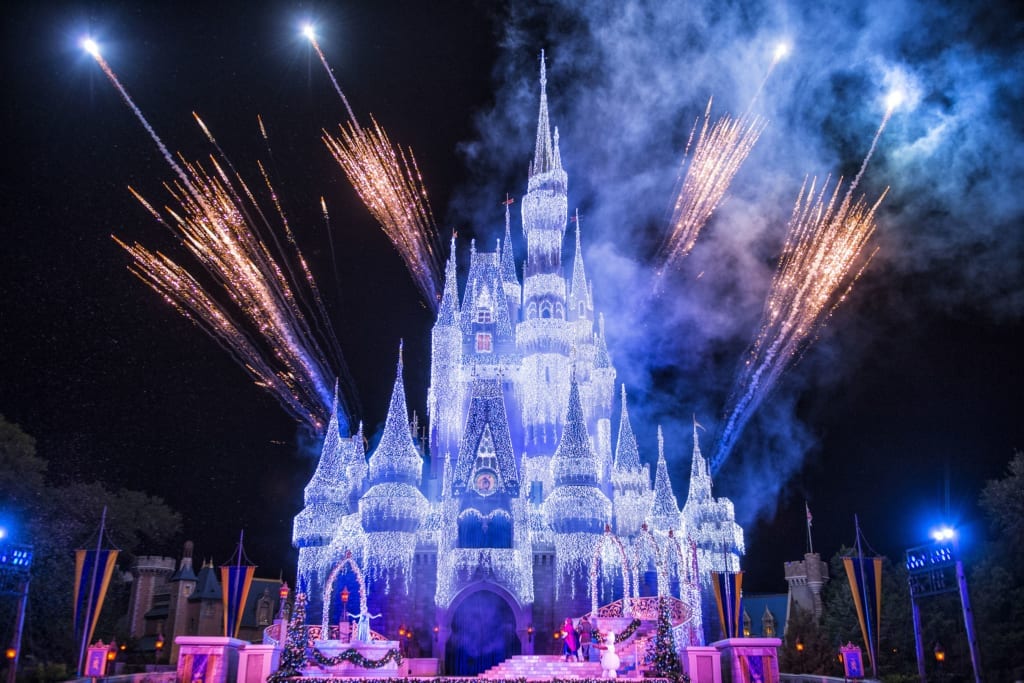 That time of the year is coming already apparently. Disney has announced that the Holiday Wishes Dessert Package is now open for booking. It will be available on select nights from November 7th through December 22, 2016.
The package will start at 8:30 pm with a viewing of Mickey's Once Upon a Christmastime Parade from a special reserved seating area on Main St. U.S.A. The there will be a special dessert party at Tomorrowland Terrace with a special viewing of Holiday Wishes: Celebrate the Spirit of the Season fireworks.
The package is available on the following dates:
November: 7, 8, 10, 11, 13, 15, 18, 27 and 29
December: 1, 2, 4, 6, 8, 9, 11, 13, 15, 16, 22 and 28 2016
The package is not cheap and costs $79 for adults and $49 for children ages 3 to 9 (tax not included). You will also need a separate ticket to Mickey's Very Merry Christmas Party, which isn't included in the price of this package.
If you are interested I would suggest booking as soon as possible as these events have a tendency to book fast, especially the ones around the holidays as it's the busiest time of the year at Walt Disney World. For reservations call (407) 939-3463.
Let me know what you think of the Holiday Wishes Dessert Package in the comments section below. As always I really appreciate it if you help spread the word, so if you liked this post and my site then please share it with others! Thanks! 🙂
Photo Credit: Disney Parks Blog