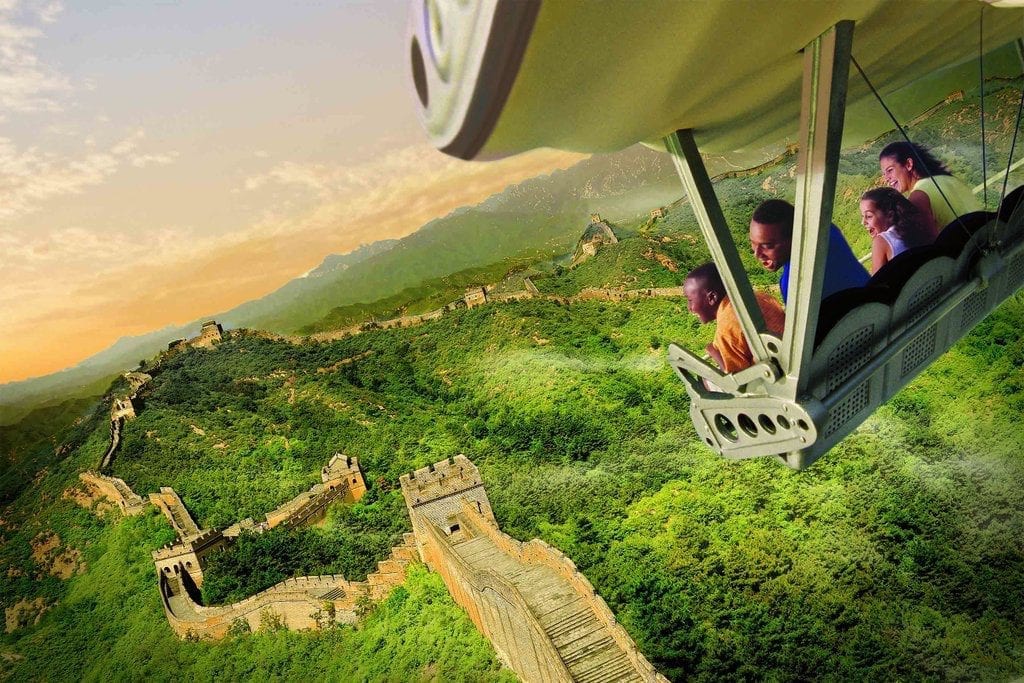 We have an all-new video in which we go behind the scenes of Soarin Around the World with Walt Disney Imagineering portfolio creative executive Tom Fitzgerald, and he tells us more about how they developed this attraction, including the fly-overs and the incredible places they visited!
Instead of only California, now guests will fly over monuments and landscapes that are famous throughout the world. Some of the amazing places include: Sydney, Monument Valley, The Great Wall of China, and even one new location that any true Disneyland fan will recognize! The footage of this exhilarating new attraction was all made possible by helicopters equipped with state of the art HD cameras that flew over these famous places, sometimes so close it looked as though they would fly right into them.
I recently shared with you that if you are in Epcot you can enjoy the original Soarin' California attraction, but make sure do enjoy it now, because as you already on June 17th in Disneyland and Epcot in Walt Disney World will be the world debut of the new Soarin' Around the World attraction. And one day before that Soaring Over the Horizon debuts at the grand opening of Shanghai Disneyland on June 16. It's gonna be a great June, I can't wait to ride the new attraction and hear all of your responses to it as well!
Let me know what your looking forward to in the comments section below!
Photo/Video Credit: Disney Parks Blog