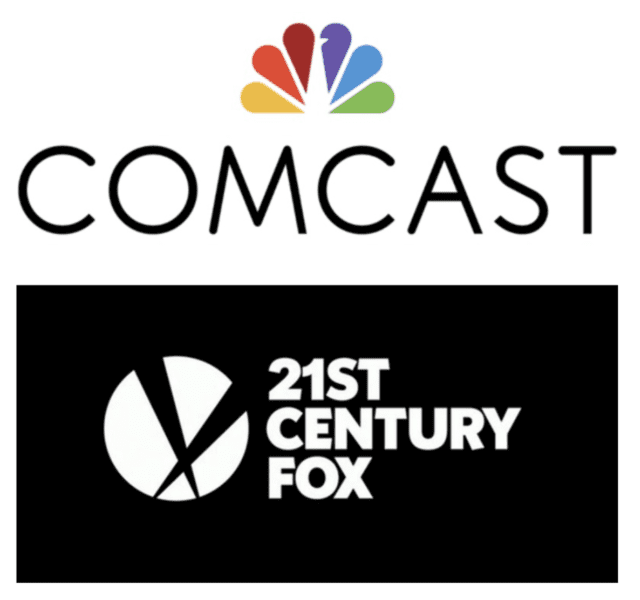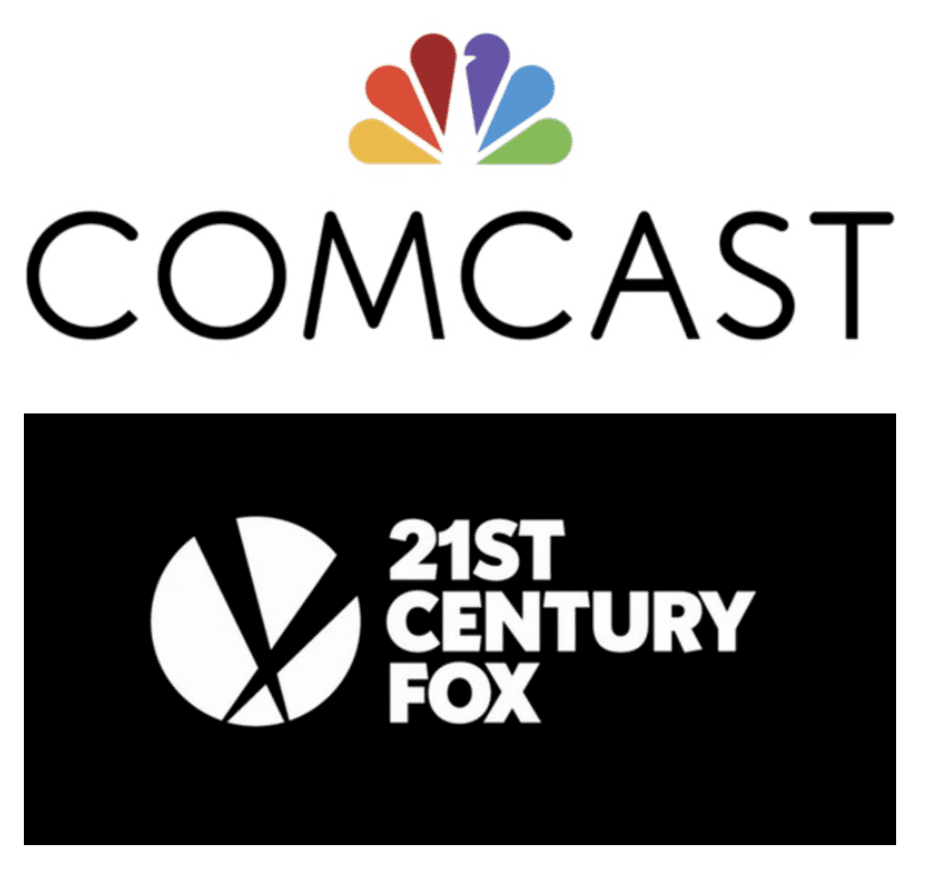 That Disney/Fox deal we all thought was a done deal, may not be that way after all. Reports from CNBC are saying that Comcast is not out of the running yet, and Comcast may outbid Disney for Fox purchase. A few months ago before Disney struck a deal with 21st Century Fox for all it's film and TV studio assets, Comcast was also interested, especially at the point when Disney had cooled a bit in the talks. In the end Disney bought the 21st Century Fox assets for $52.4 Billion.
Comcast itself is still waiting on news regarding their purchase of AT&T Time Warner, which is stuck in the courts due to regulatory issues. If the Comcast/AT&T Time Warner deal goes through, Comcast believes it will have the assets needed to purchase 21st Century Fox and its studios, and could up the offer price higher than the one Disney gave in December. Of course that doesn't mean Comcast would necessarily get Fox, Disney itself could also up the offer for the Fox assets. At this point it's still unclear however if Comcast is going to make an offer to Fox, much of which is relying first on the AT&T/Time Warner deal.
With everyone now so excited about the X-Men fellow Marvel heroes returning to Marvel Studios, not to mention the dozens of other TV and Movies franchises this deal would bring to Disney, it would be a shame to let it fall through at the last moment. It also seems unlikely Disney would let Fox slip away seeing as they have already extended Bob Iger's contract through 2021.
Stay tuned…
Your Thoughts:
I want to know what you think about Comcast outbidding Disney for 21st Century Fox. If they offered more would you still want Disney to buy them? Let us know in the comments section below!
If you enjoyed this article, as always I appreciate it if you'd share it with others via social media. I work hard at making this website into a useful resource for you and your family to plan your visit to Walt Disney World, and I hope it can help you! Thanks 🙂