Even though no official announcement has been made yet, it's quite obvious that Club 33 is coming to Disney's Hollywood Studios at the Catwalk Bar, behind The Hollywood Brown Derby restaurant. Thanks to wdwnt.com we have some cool photos to share with you showing that this will be the location.
Just days ago we saw confirmation of Club 33 coming to the American Adventure in Epcot, with a new Bell/Intercom system being installed on one of the doors outside to the right of the attraction. Now we see another similar system outside the entrance to the old Catwalk Bar: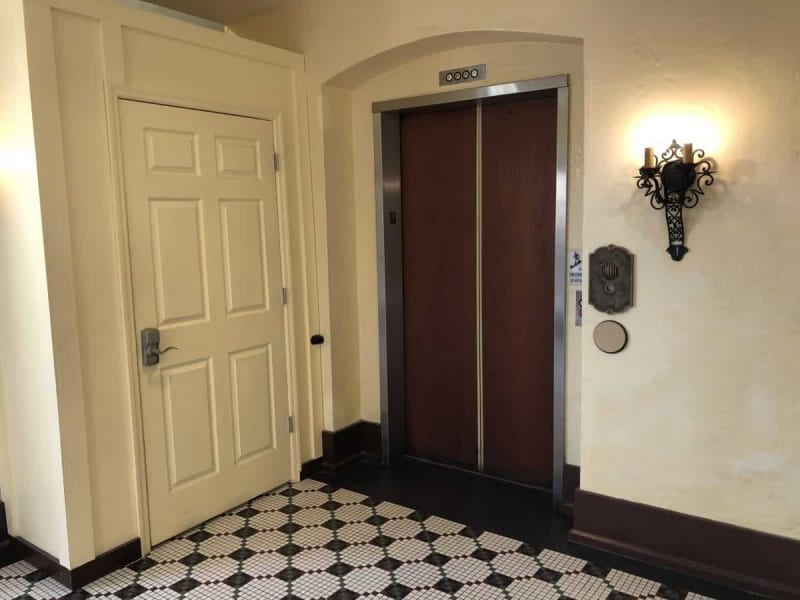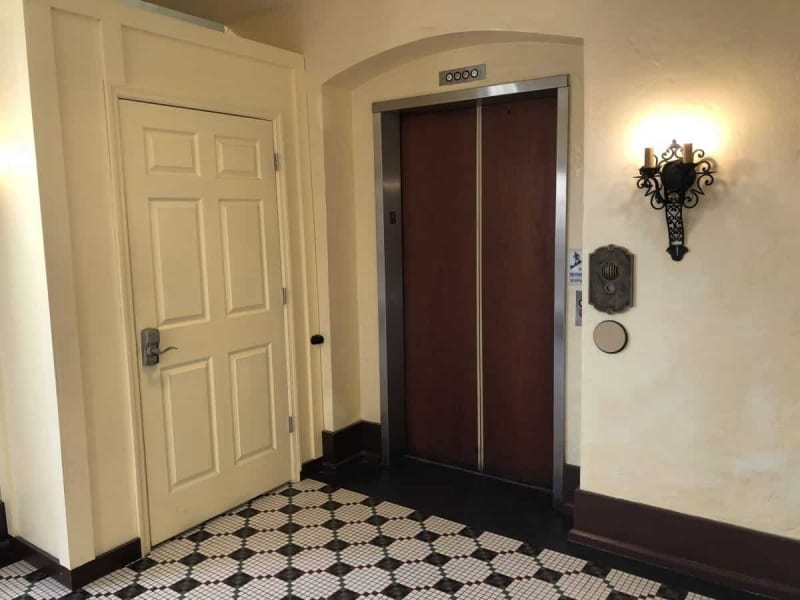 Here is a better picture up close of the Club 33 intercom at The Hollywood Brown Derby: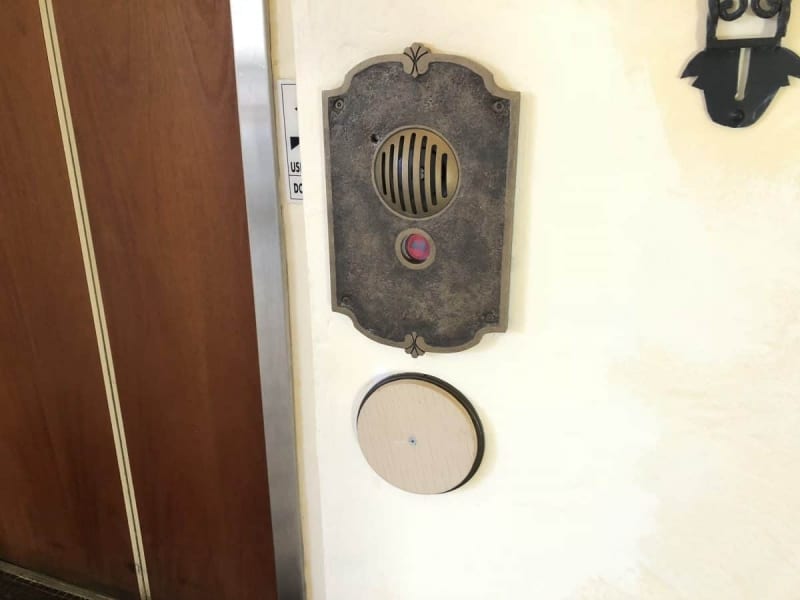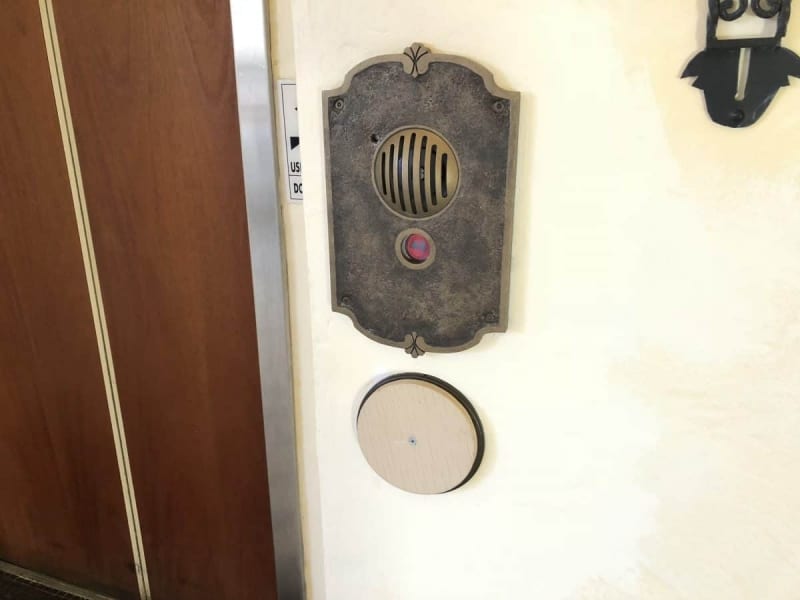 As you can see it's very similar to the one at The American Adventure installed just recently: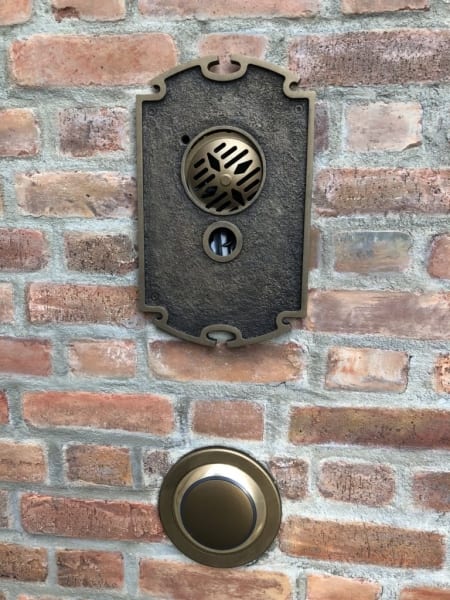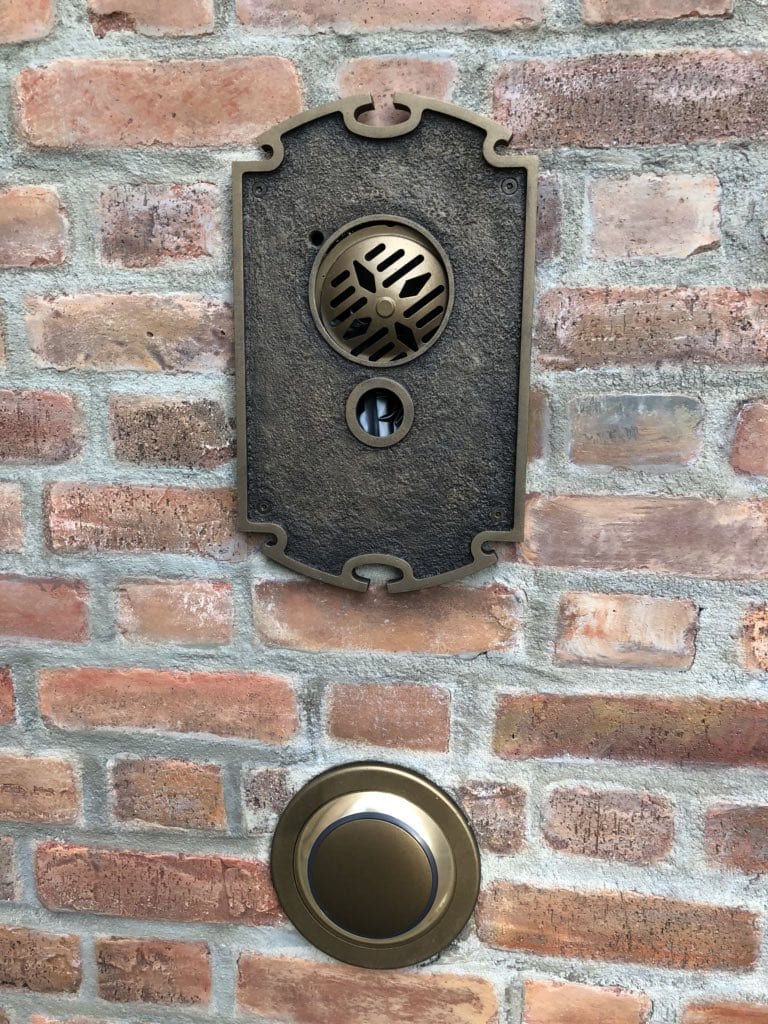 Both intercoms are very similar, the styles are slightly different. The one at the American Adventure has the Club 33 log compass on it, whereas this one in Hollywood Studios has a slightly different grill. Also you can see the access scanner hasn't been installed yet at The Hollywood Brown Derby location yet.
So far we now are sure about 3 of the 4 Club 33 locations coming to Walt Disney World: American Adventure, Hollywood Brown Derby, Adventureland Veranda and we're just waiting on confirmation on the last one in Disney's Animal Kingdom. However it looks like that 4th location will be behind Tiffins restaurant near the entrance to Pandora.
Membership to Club 33 isn't going to be cheap, with membership fees in the $25,000 range to start out, plus annual fees. Memberships are being sold now to Golden Oaks residents only, though it will open up to others in the future.
Again Disney itself hasn't confirmed any of the Club 33 news yet, but with these identical intercom systems at the American Adventure and Catwalk Bar in The Hollywood Brown Derby, a formal announcement should be coming soon. We'll let you know when we find out more!
Your Thoughts:
I want to know what would you think about the Club 33 coming to Disney's Hollywood Studios at the old Catwalk Bar. Do you think this is a good location? Would you rather it be somewhere else? Let us know in the comments section below!
If you enjoyed this article, as always I appreciate it if you'd share it with others via social media. I work hard at making this website into a useful resource for you and your family to plan your visit to Walt Disney World, and I hope it can help you! Thanks 🙂