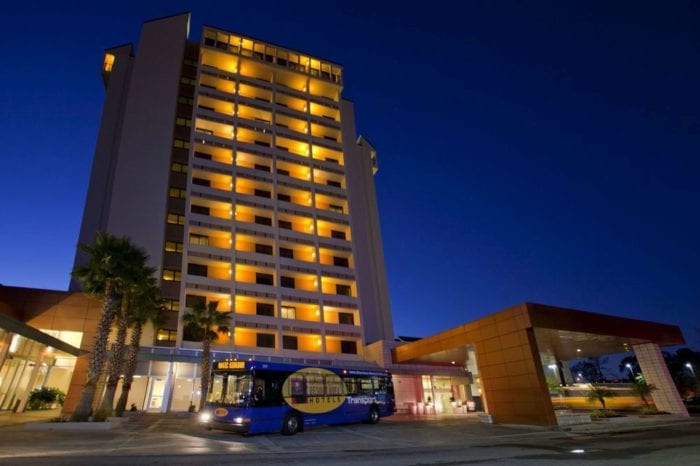 As you know one of the best perks about staying on-site at a Walt Disney World Resort is the ability to reserve your FastPass+ Reservations 60 Days in advance.  Well that's about to change.  According to WDWNT very soon, Non-Disney Hotels will be able to make 60-Day Advance FastPass+ Reservations too.
As of now a complete list of hotels isn't available, but Disney is giving this opportunity to a group of hotels in the Walt Disney World vicinity.  Expect the ones on Hotel Plaza Boulevard by Disney Springs, and probably more.  That means these hotels will have the same FastPass+ advantage as any WDW Resort currently does.  Bookings will still be done the same way as now, via the My Disney Experience App.
It's unclear as of now the motivation behind the move.  Staying in a Disney resort offers many advantages over off-site hotels, but now this one is gone.  This will give people who are looking to save money less reason to stay on-site.  I'm not sure that this is the best move for Disney imo, but it's a win for guests overall.  This is great news for example for guests who will be staying in the new JW Marriott near Epcot, and future like hotels.
Seeing as Walt Disney World has taken a slight hit this year in attendance, is Disney trying to boost the numbers in whatever way they can?  Do they have some numbers suggesting that they can allure some Orlando visitors who aren't normally coming to Disney World by offering advanced FastPass+ reservations?  I find it hard to believe that the majority of Orlando visitors aren't already spending at least a day or 2 in WDW, and don't think this is enough of an incentive to draw them more days.  It'll be interesting to see how this shapes the overall hotel market in Orlando.
Expect this change to happen before the end of the year…
Again this is not official as Disney hasn't yet commented on it so, stay tuned for more details…
Your Thoughts:
I want to know what you think about Disney allowing 60-Day FastPass+ Reservations to non-Disney hotels.  Do you like the change?  How does this affect you and your vacation?  Let us know in the comments section below!
If you enjoyed this article, as always I appreciate it if you'd share it with others via social media.  I work hard at making this website into a useful resource for you and your family to plan your visit to Walt Disney World, and I hope it can help you! Thanks 🙂